Edwin Perkins, the inventor of Kool-Aid was born on this date (January 8th) in 1889.  If you explore the basement of the Hastings Museum, you can walk through the story of his life.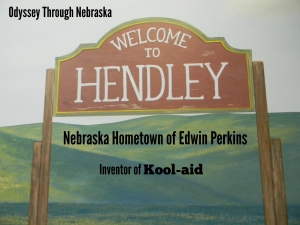 My personal impressions of Perkins …
Failure did not stop him.  He was truly an innovator and willing to repeatedly try new options if the first one did not go as he planned.
His wife, Kitty, was one of the keys to his success.  In fact, she was the one that first introduced him to another powdered drink – the precursor to his Kool-Aid.
Never forget your roots.  Perkins' small town mentality of thinking of others continued to influence him his whole life.
Check out this history site featuring Adams County Nebraska and the history of Kool-Aid.  In case you want to read more, you can also read more of the story on the Kool-Aid Days site.