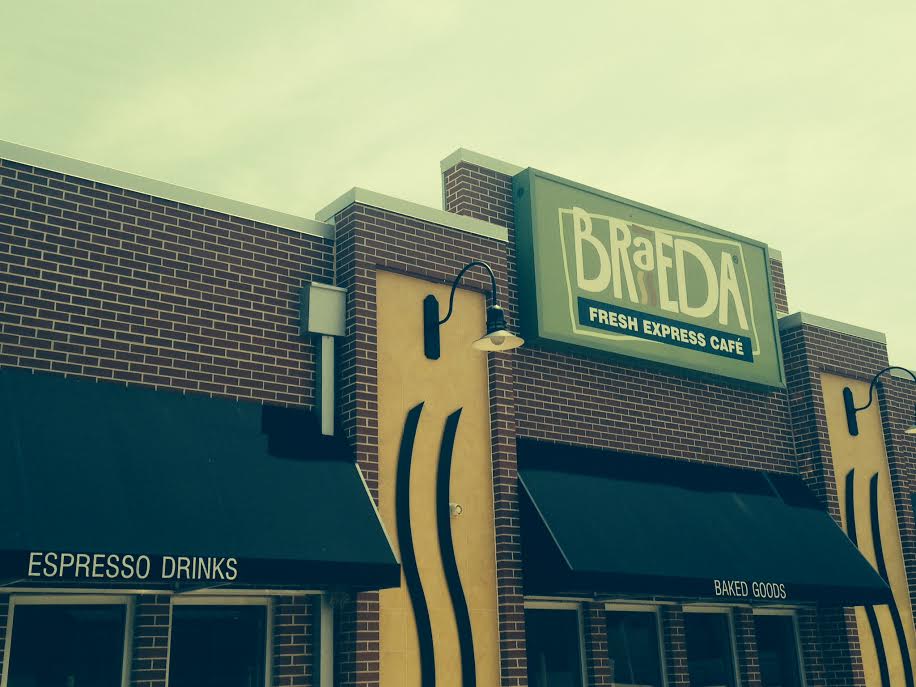 As far as a quicker place to eat, Braeda Fresh Express Cafe is one of my favorites.  This has often been my go-to restaurant for a girl's lunch out and for several date nights (when I get to pick the place!)
Part of why I return often is the food (which I will get to in a moment), another key aspect is the atmosphere.    While your food arrives quickly, Braeda goes way beyond a fast food feeling.  Like you are dining in a nicer venue.  Almost like cafe meets coffee shop meets deli.
We recently dined there on Independence Day.  My husband was on call for work, but he managed to fit in lunch with us.  Always more fun when Dad is around!
My husband and I both had cookies that day – they were a part of the coupons included with the Lincoln "Be a Tourist in your own Hometown" passport program.  We were nice and shared a bite or two with the kids.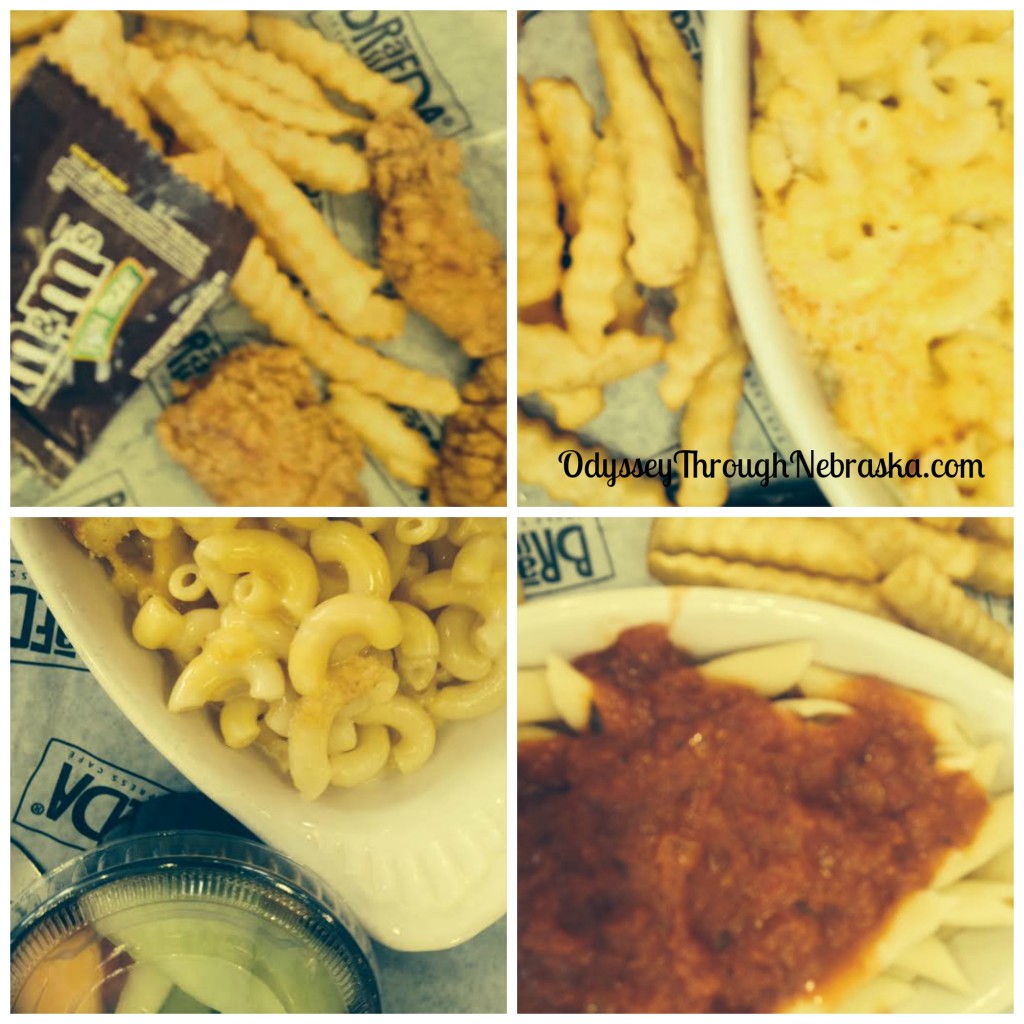 We have been known to have our kids share kids meals or even an adult meal to keep the cost down.  Now that they are getting older, that plan is not working quite as easily.  This day they each got to order their own.  Look – one of my kids picked fruit over fries.  Proud mama moment, although I must admit I might have chosen the fries. 🙂  Yes, I do let my kids drink pop.  We mainly drink milk and water at home – hard to make them do that when we are out, especially when a drink is included in the price.
My husband and I both ordered their half-and-half combos.  This is another thing I really appreciate about Braeda.  For this, you can choose TWO items: soup, pasta, sandwiches or salad.  I always struggle with which one to order because they have so many great selections.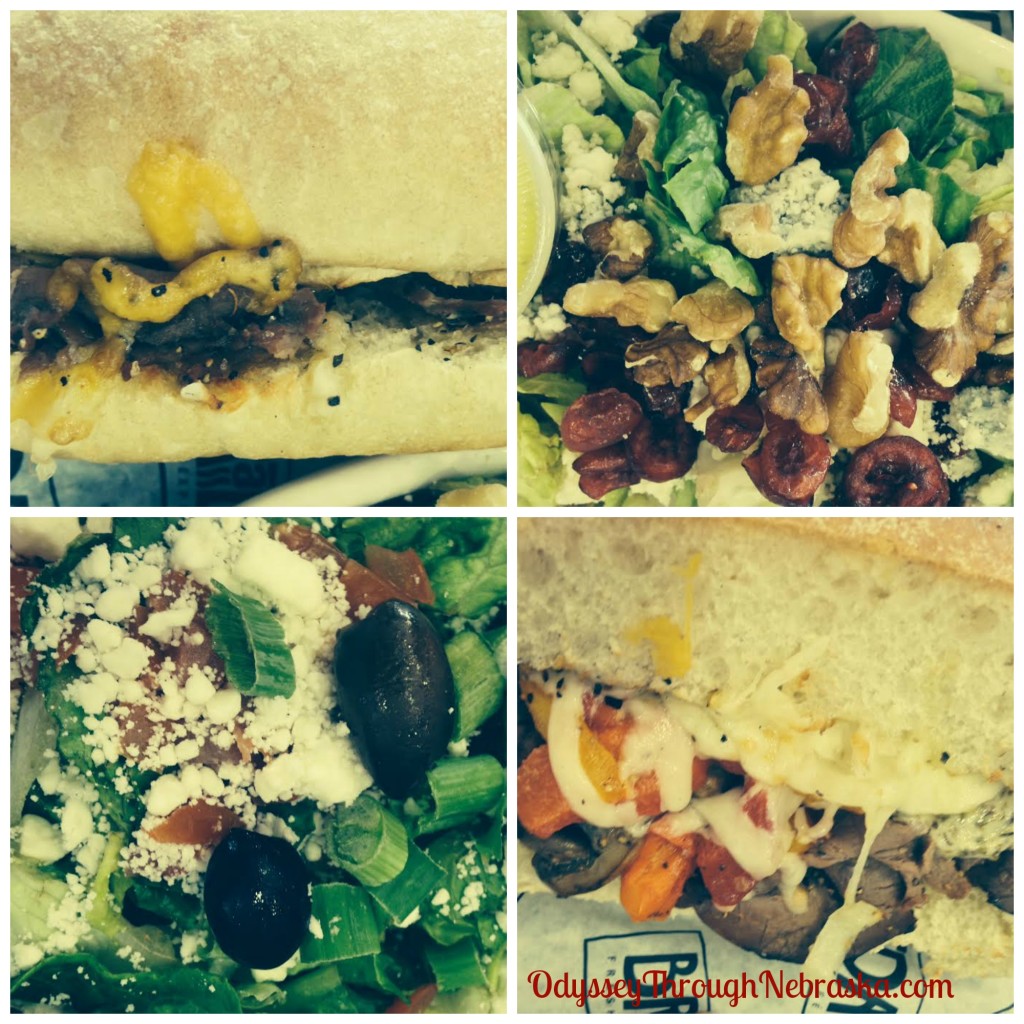 On this Friday, I went with the "Double Steak French Dip" and the "Signature Salad."  My husband went with the "Greek Salad" and the "Nebraska Cheese Steak."  We try to order different items, so we can try each other's selections.  All of the food was quite yummy!
Braeda has three Lincoln locations:
84th & Highway 2
48th & O
33rd & Pioneers
The 33rd one is open for breakfast, and the other two open a little later.  Each of the locations have varying hours.  You can find out specifics, along with their complete menu, online.  I highly recommend dining at Braeda Fresh Express Cafe!