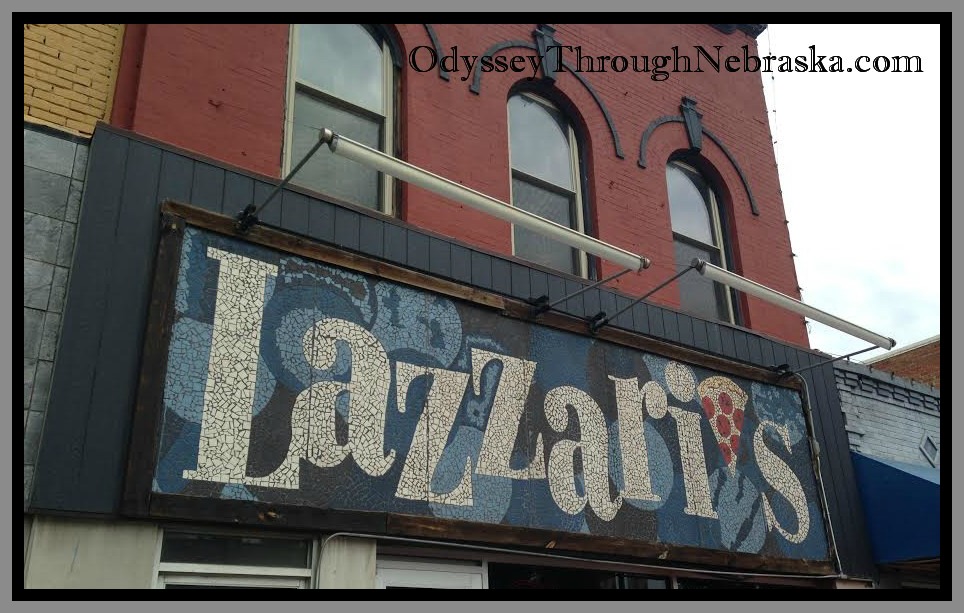 One Friday this summer, I declared a "staycation."  My husband was coming off of a long week of being on call, and we were all tired.  So, I decided that a fun day around town was in order.  This of course has to include lunch out, at least for this mama who was tired of packing picnic lunches that day!
I have discovered that many local unique Lincoln places have discounted certificates on Groupon or Living Social.  Our local tv and radio stations also have discounted gift certificates on Fridays.  This is a great way to try new places.  This is how we chose Lazzari's pizza for our lunch destination – I actually found a Groupon certificate THAT morning (talk about your fast turn around).
The plan was to bring the pizza over to eat at the Lincoln Children's Museum.  So, I picked what I felt like was the most interesting sounding pizza:  "The Randy Ross" which is spicy chicken, pepperoni and cream cheese.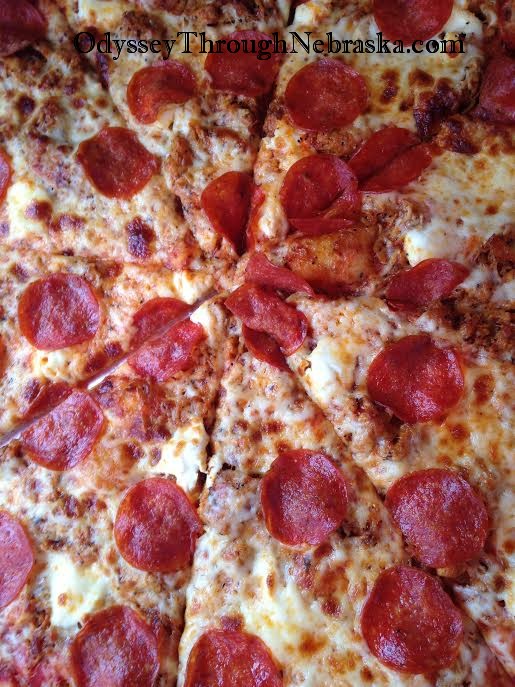 Our verdict: DELICIOUS!  The chicken definitely had a kick, so if you are not into spicy, this may not be the best choice for you.  But, don't worry, they have plenty of other options to choose from! Next time, I want to try the "Southeast Special" – the same ingredients but also has artichoke hearts and tomatoes.  Yum!
This restaurant has been serving pizza in Lincoln since 1993 – over two decades now.   They are actually only open for lunch from 10-2, Monday through Saturday.  I think it seems to be a popular place for the urban working crowd.  Located at 1434 "O" Street, their central downtown Lincoln location is a short walk away from many places.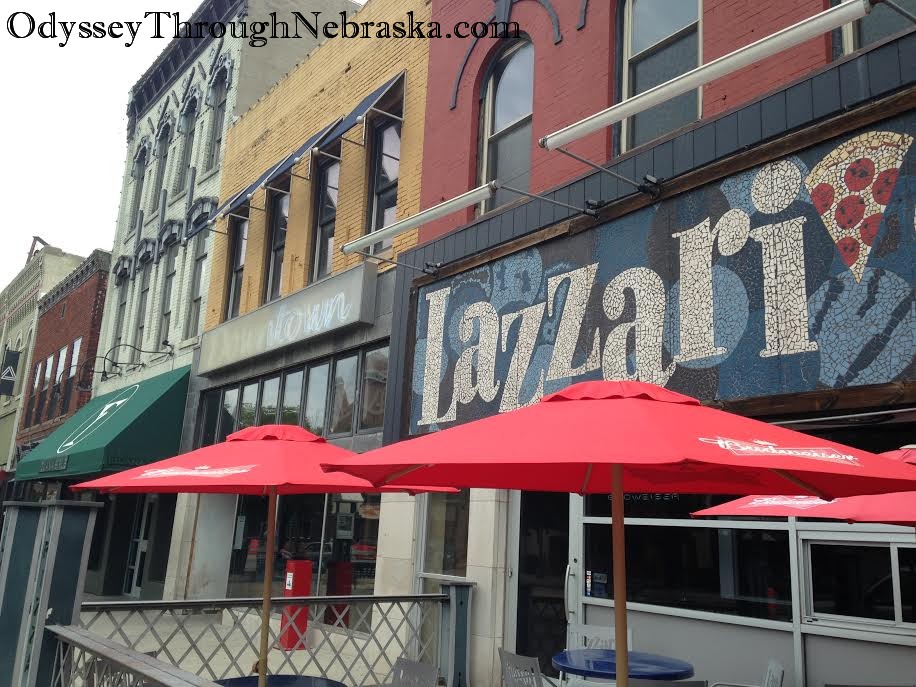 By the way, our plan of bringing the pizza with us changed once we saw the patio dining.  A fairly mild day, we simply set our box on the table, used the plates provided for us and mostly wiped out the pizza in a short amount of time.  That was what was impressive to me – so far we can get by with just ONE pizza – they are that filling.  Of course, my husband was not with us or there would not have been any left, but we were all quite satisfied and had a few slices still in the box.  (The only downfall to the day – when we walked to the car to stash the box full of leftovers before going to the children's museum, I discovered I had locked my keys in the car.  That put a bit of a damper on the day, but thankfully my husband was able to easily come to our rescue!)  Anyway,   I would definitely recommend Lazzari's Pizza in downtown Lincoln.
P.S. To find out the meaning behind the name, read this short story found on the Downtown Lincoln website.