This is a fun time of year to be a tourist in Nebraska.  All three of the programs that we enjoy participating in as a family are back.  Basically you go to their suggested places and get rubbings or stamps to show that you visited.  Then you are eligible for prizes.  Best yet you get to make memories as you travel around our great state!
Nebraska Great Park Pursuit (Explore 20 of Nebraska's state parks and recreation areas!)
Nebraska Passport (80 options across the state on several tours including "Forks in the Road" and "Stars and Stripes"
Be a Tourist in Your Own Hometown (Lincoln): This one just started again YESTERDAY, so the links may not be up quite yet.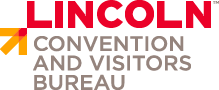 You can pick up the passports at participating locations.  I will be featuring many of these places over the next several months on my blog!  Go out and explore – today is supposed to be a beautiful day!