I love this time of year!  Seeing all of the lights and decorations how could one help but get in a festive mood.  This Sunday by heading downtown you can visit three of Lincoln's most beautiful homes along with seeing the tree lit at the Capitol building.  A pretty lovely afternoon.
The events start at 1:30 at the Nebraska State Capitol building.  To read the specific details of the carol sing and the exact timing, please visit their blog. Both of the historical houses below will be open from 1-5.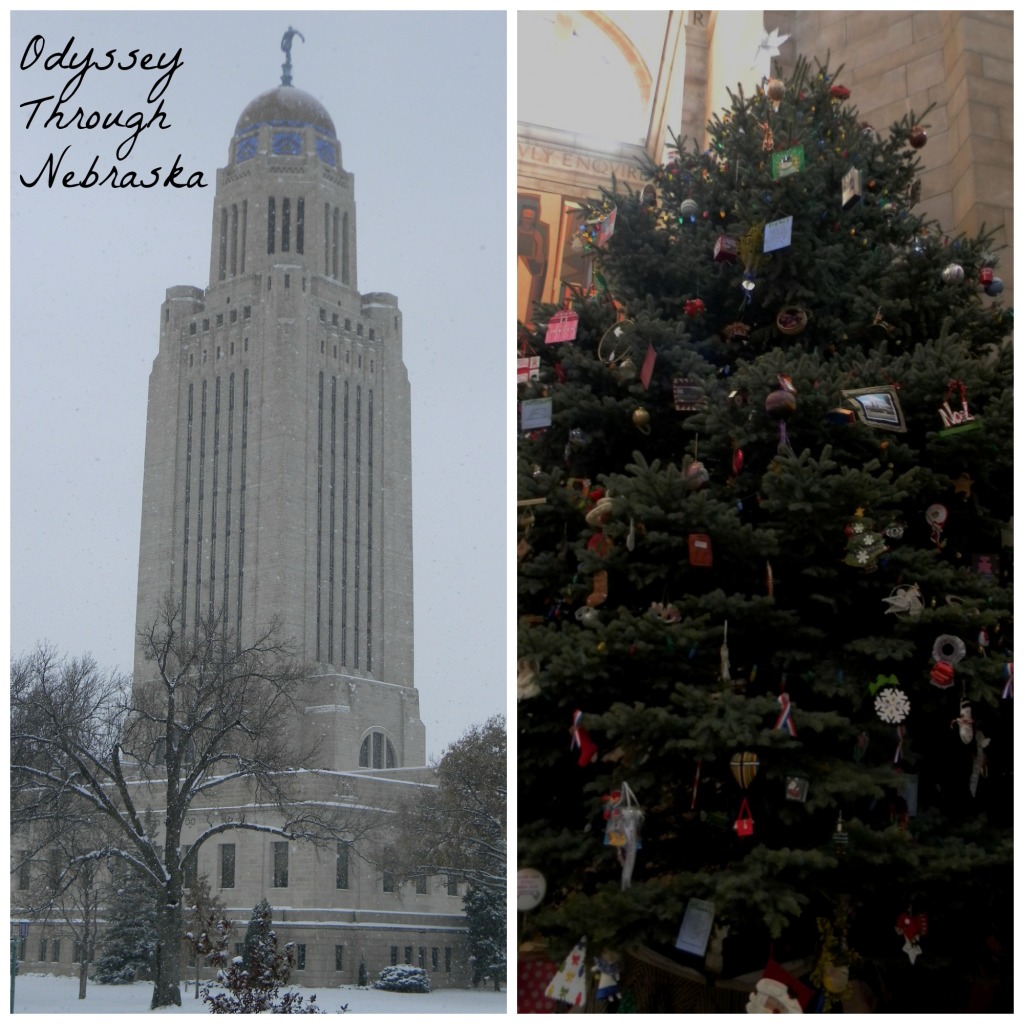 Last year we happened to visit the Capitol building two days before the ceremony.  The tree was up but still rather dark.  Seeing all of the ornaments from across the counties was still pretty fun!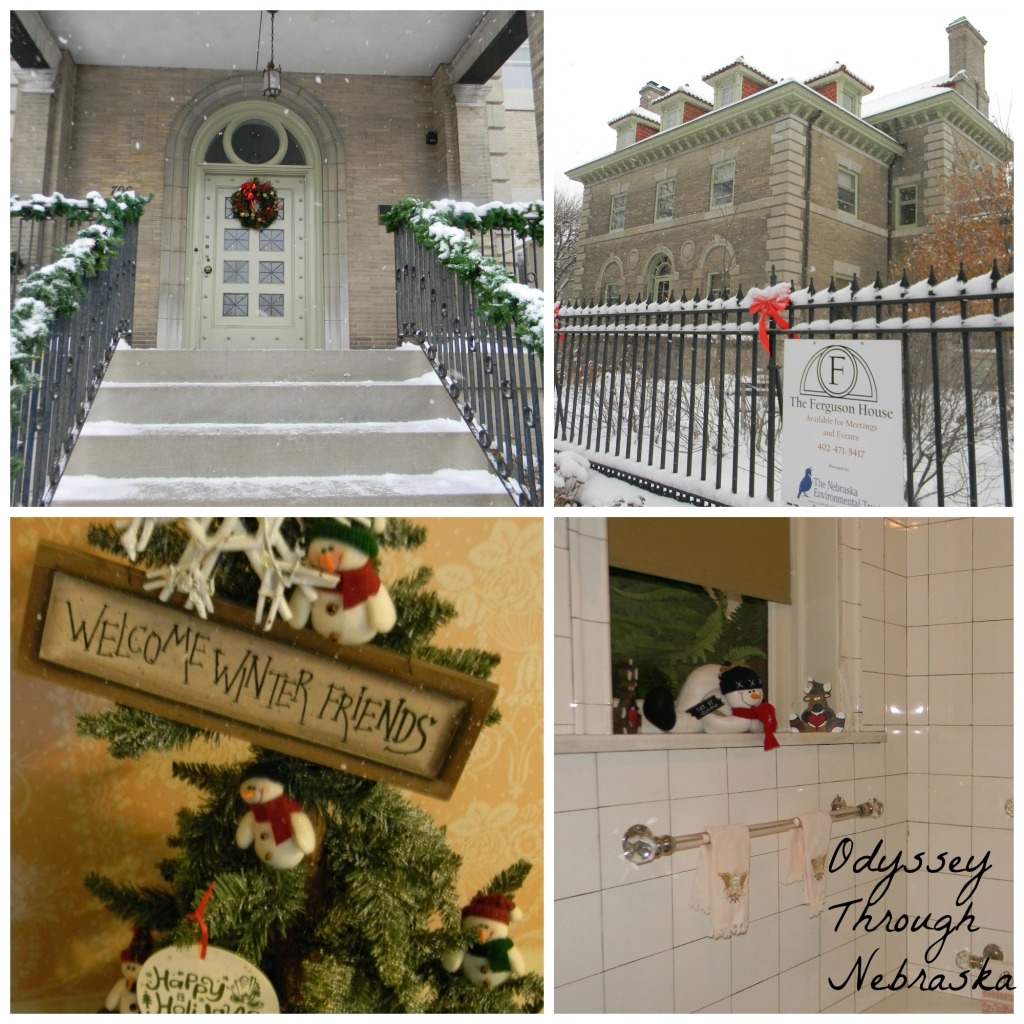 I must confess that I featured one of the homes last year on my blog about this time, but I did not have Christmas pictures yet and could not resist featuring this lovely place again in all their finery.  The Ferguson House is still one of my favorite sites in Lincoln.  If you click on the link, you can read more in my article from last December.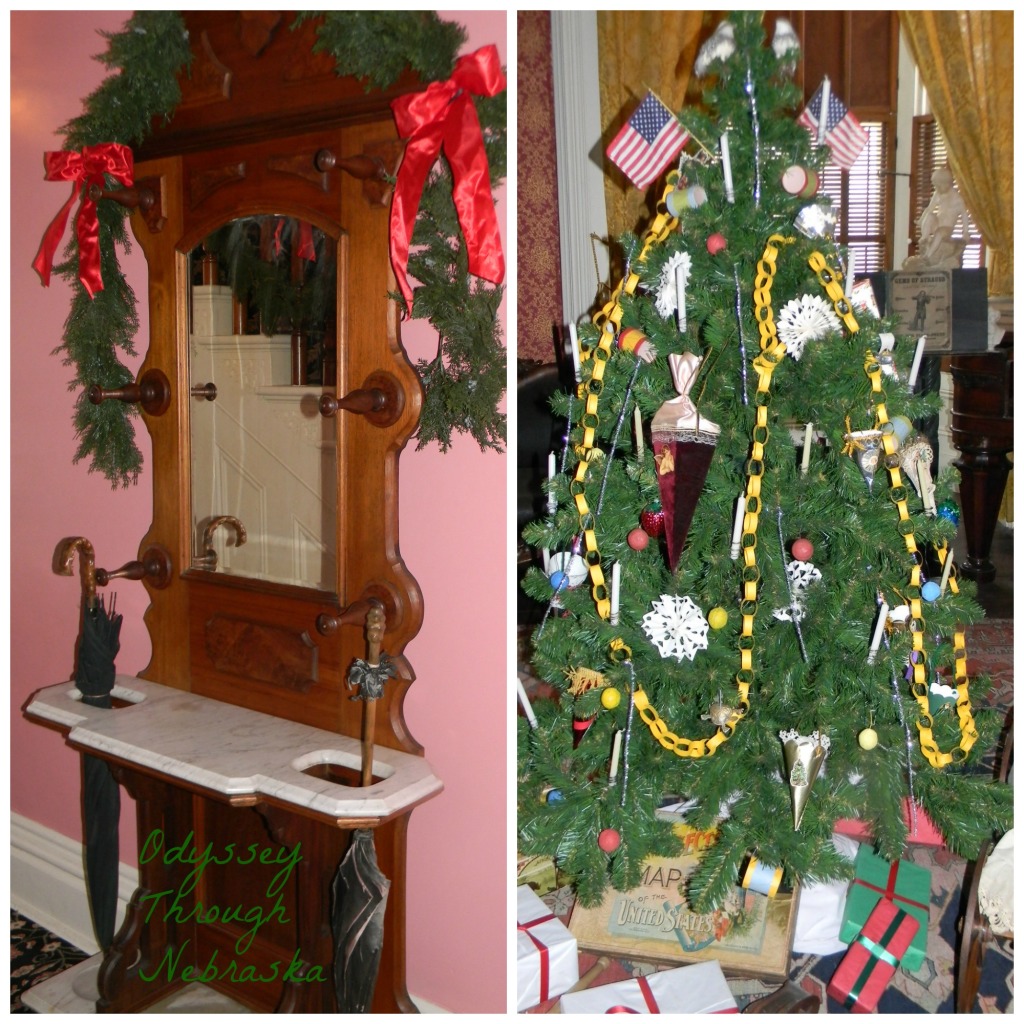 Of course, we had to make a stop next door as well.  The Kennard House is one of the longest standing buildings in Lincoln.  Exploring in the summer was a fun experience. Going back at Christmas was equally enjoyable.  I love how the house featured period decorations.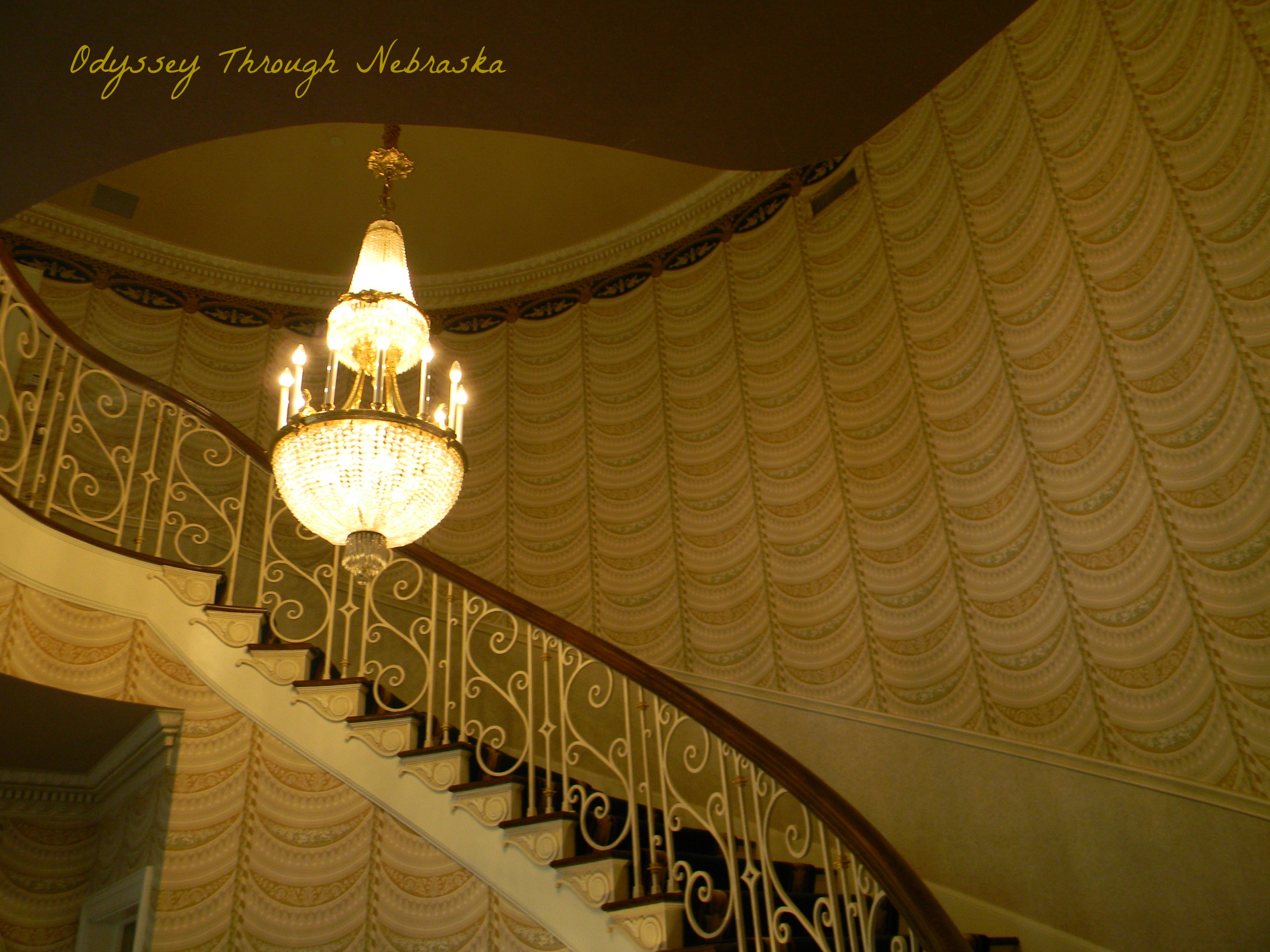 Last year the Governor's Mansion was also open after the tree lighting ceremony.  Since our state is currently transitioning from one governor to the next, that may not be the case this year.  I will post below and on my Facebook page what I find out for sure.
While we did attend this open house last year, snow did derail a few of my plans unfortunately.  I had wanted to go to all three homes plus see the tree lighting.  Icy streets did not make for easy parking.  Our snowy driveway meant we had to leave early and could only visit the historical homes. The above picture was from a summer visit.  Hopefully this week-end I will get to go downtown to see this home resplendent in Christmas finery as well.