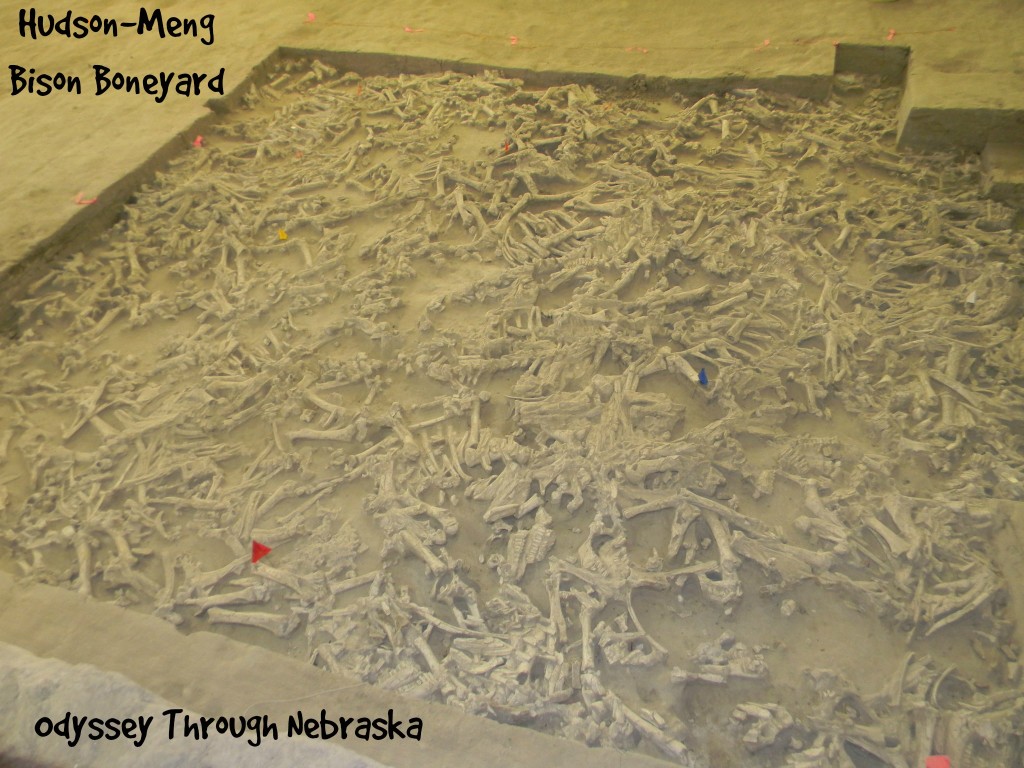 Hudson-Meng Bison Boneyard provides a unique opportunity in Nebraska to see a massive discovery of fossils.  To be able to enjoy this experience, you need to keep two important things to keep in mind:
You can only visit this location from the end of May through Labor Day.
The only access is a dirt road.  If the weather has been rather rainy, you may want to wait to visit.  Or at least dress accordingly.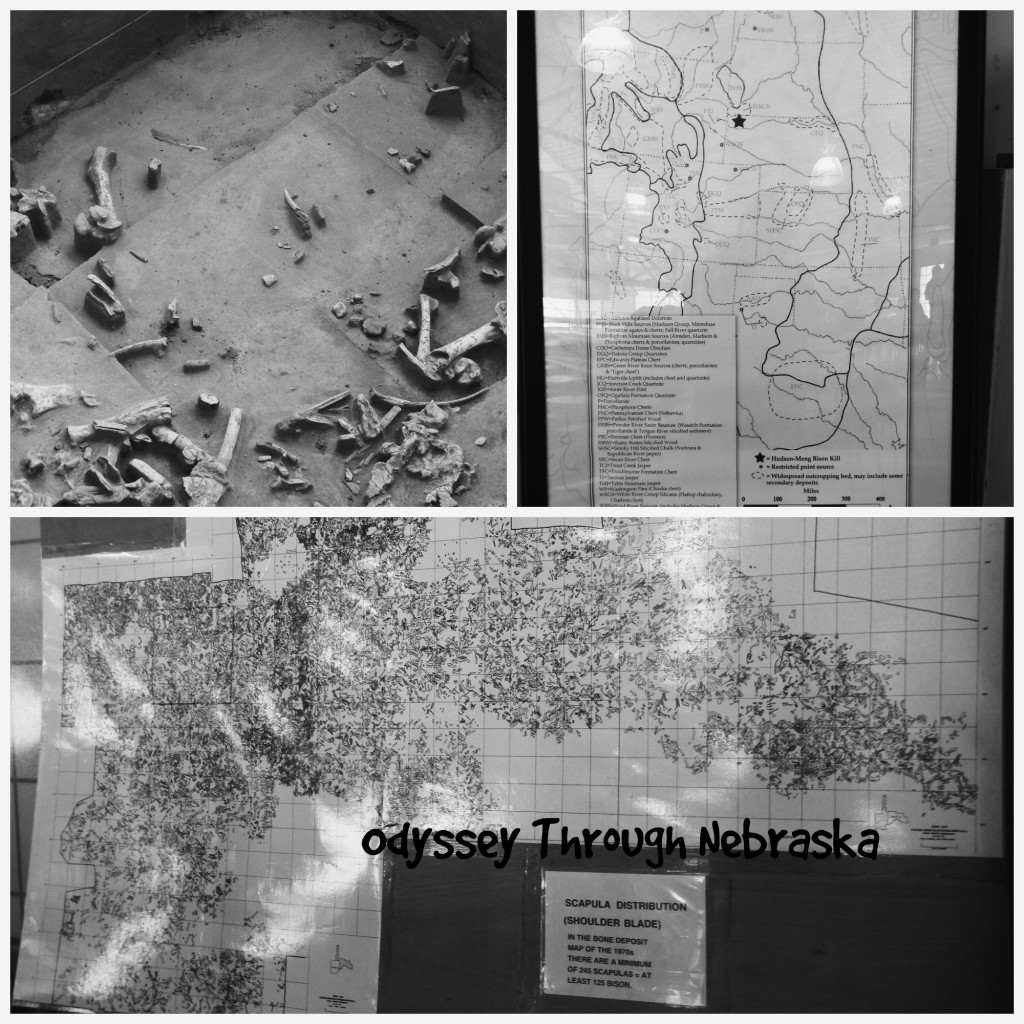 This discovery happened unexpectedly when a landowner was preparing to ready a stock pond.  With over 600 fossils already found, this is considered a massive discovery that is continuing to unfold as scientists systematically work together to organize the remains.  You can learn more about history of the Hudson-Meng Bison Boneyard by clicking, here.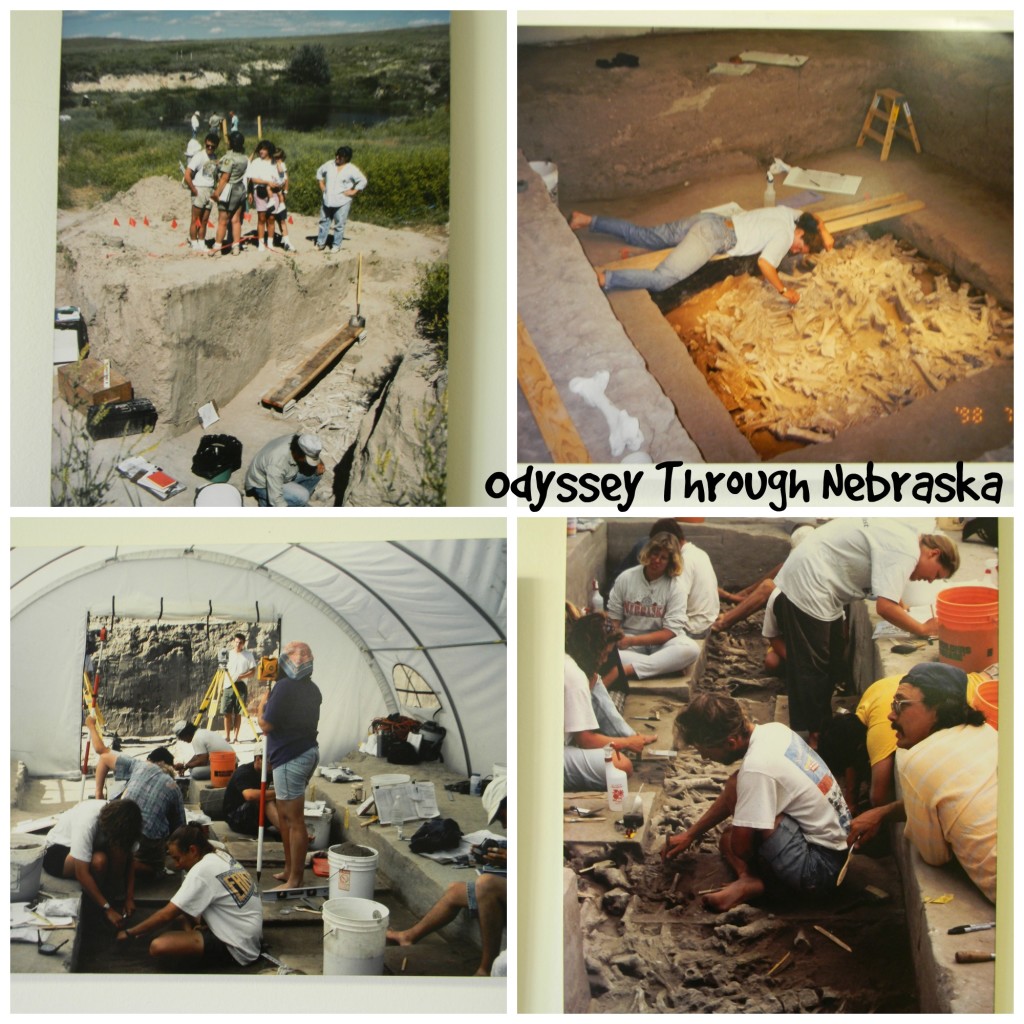 Photographs are displayed of the initial steps that were taken to document the find and to organize the digs.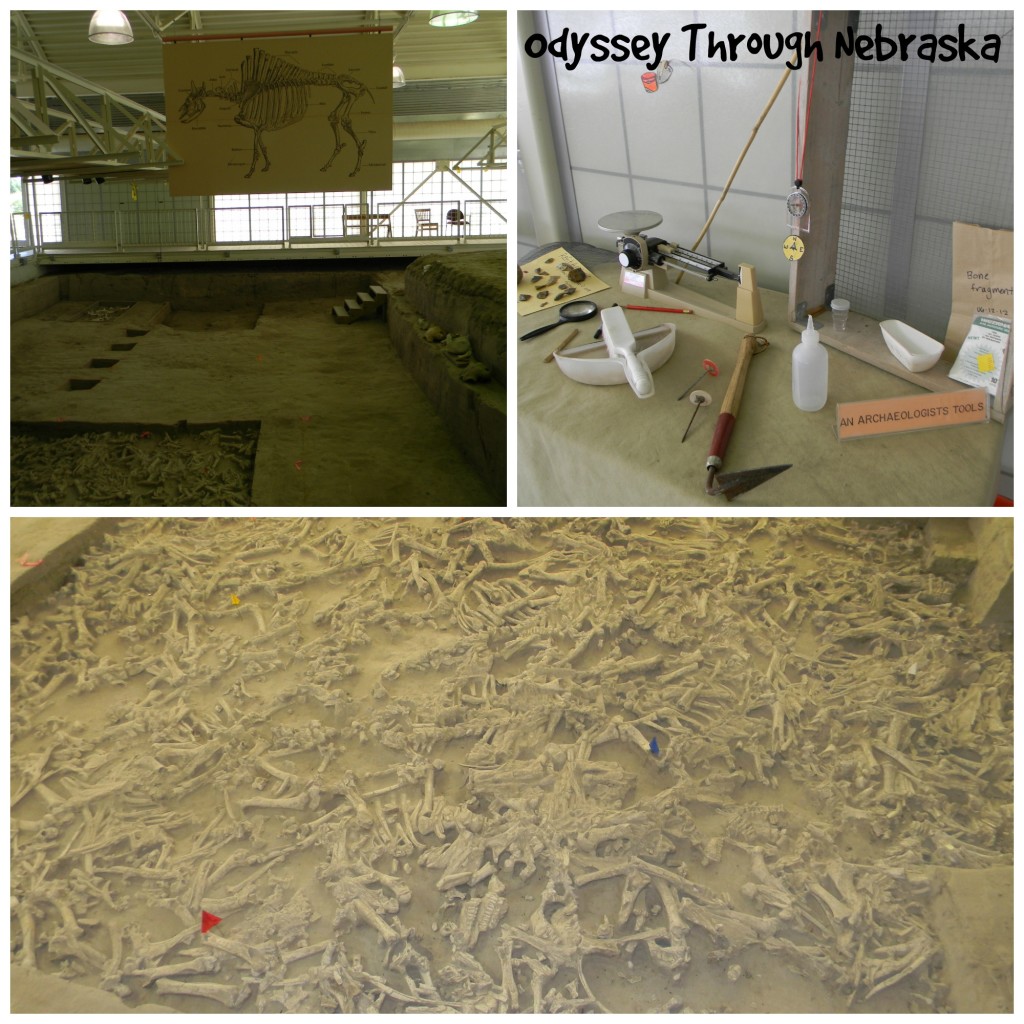 When you find such large concentrations of animal bones, often the deposits are due to natural disasters.  In this case, the archeologists believe that this is a kill site, and that bison were probably forced off the area cliff by Native Americans.  Trying to help supply the needs of the tribe, this was one method that helped them survive.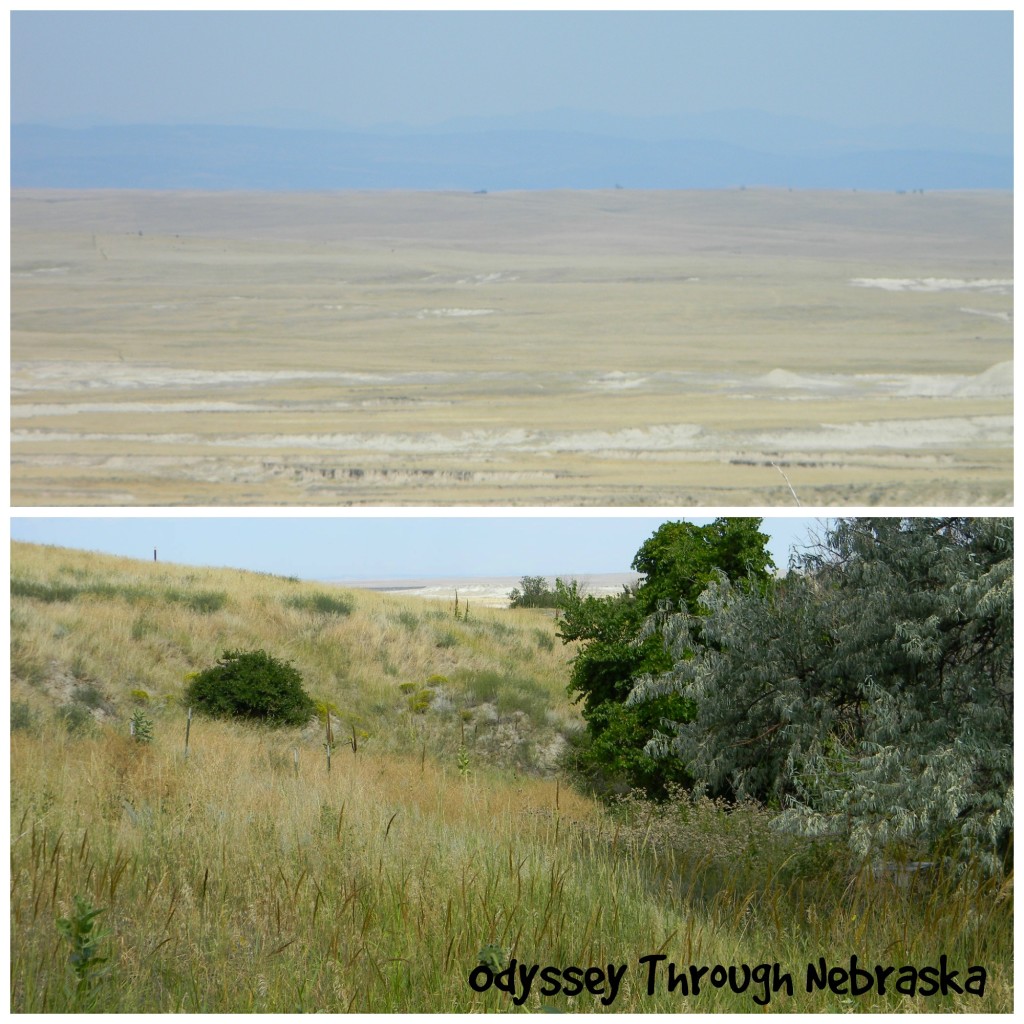 Once you see the surrounding landscape you can see just how this discovery could have remained hidden for so many thousands of years.  Looking out far in the distance, one can only wonder just how many more secrets are hidden in the landscape.  The views are breathtaking.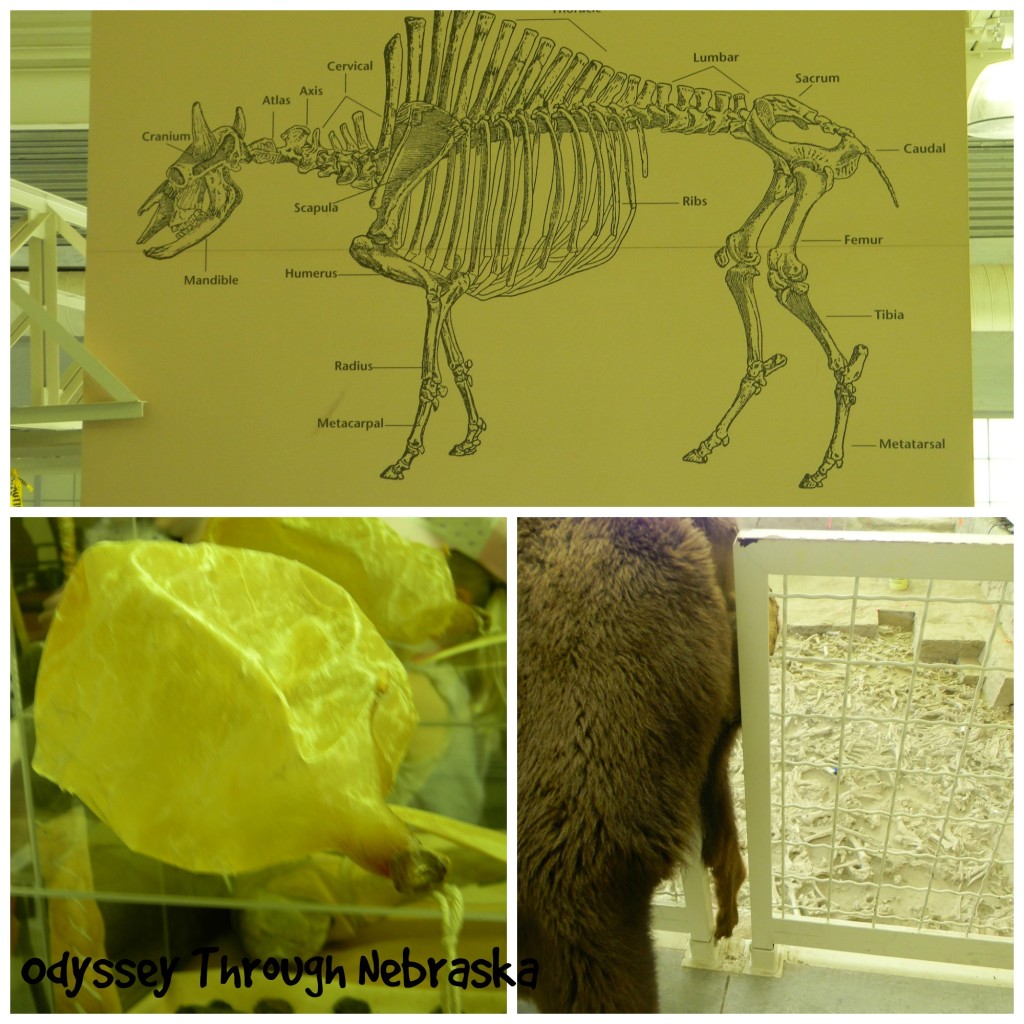 Part of this "museum" explains more information about the bison itself.  Learning about the different parts of the bison is interesting.  To understand just how large these once plentiful Plains animals were is also interesting.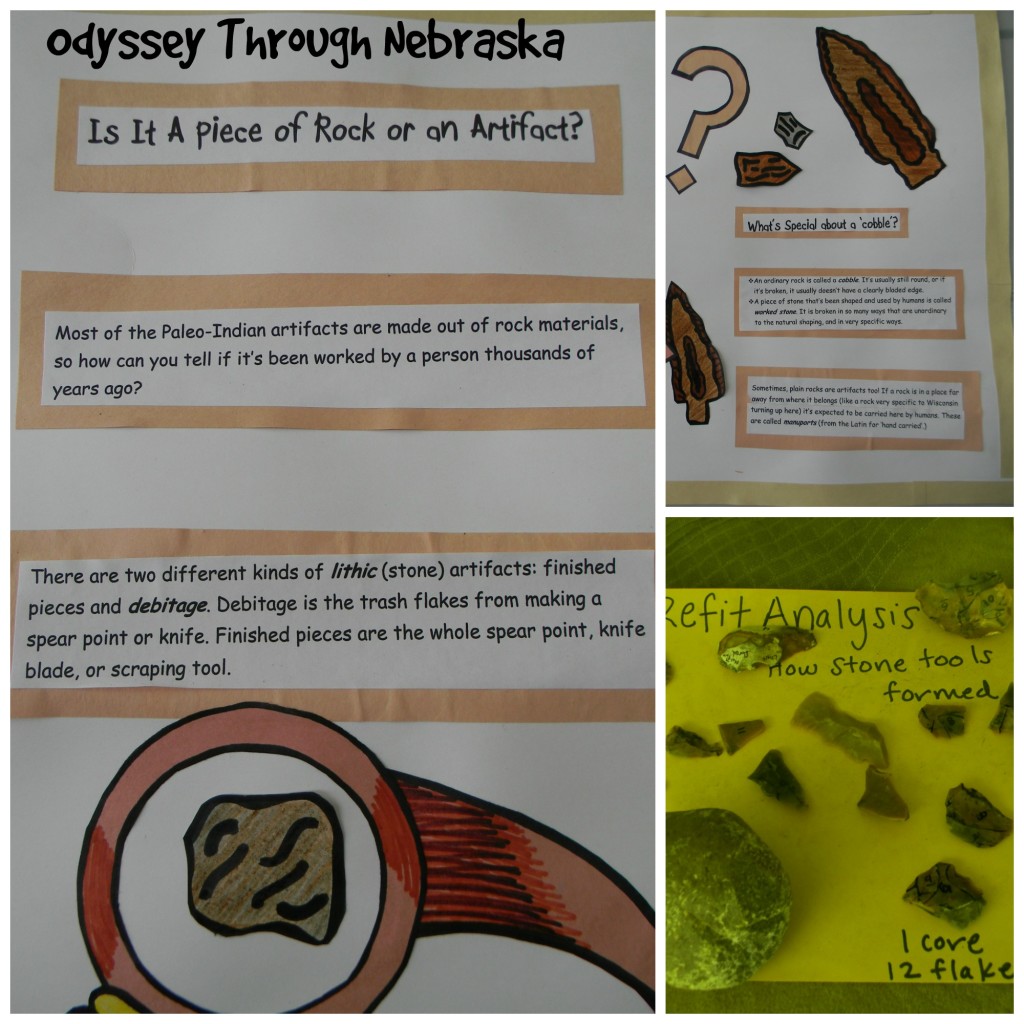 You can also learn more about the area rocks.  Many spear heads have also been found with the animal remains and are helping to narrow down certain aspects of the kill site.  Identifying the characteristics of these rocks is also informative.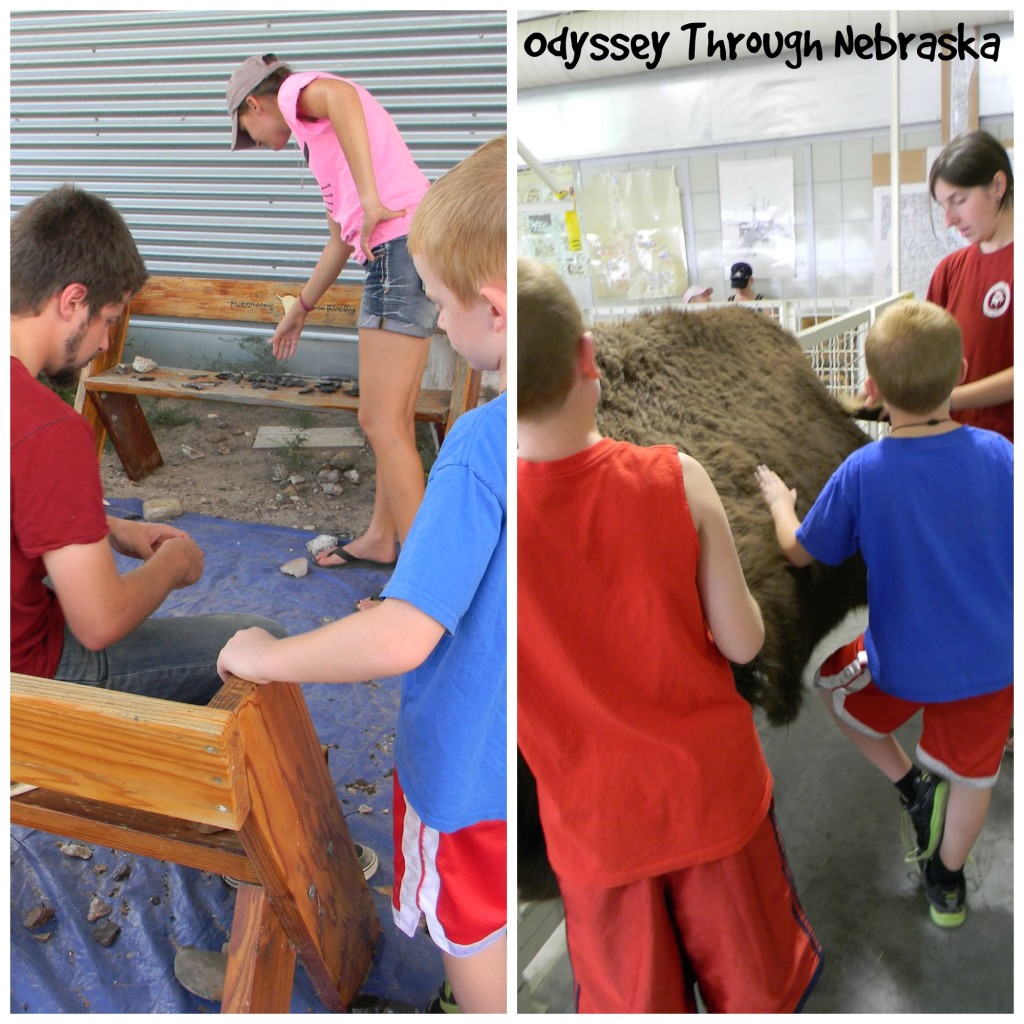 To explore the area, you can choose to go for a hike.  The terrain is a bit hilly.  Yet young and old alike will enjoy getting to experience hands-on exploring.  Visiting Hudson-Meng Bison Bonebed is recommended for all Nebraska travelers.