Despite being around for almost a century, Lincoln's Tractor Museum is a little-known secret.  If not for the below two reasons, maybe the place would have gone unnoticed by us as well.
The Tractor Museum has consistently been one of the locations in the Lincoln's "Be a Tourist in Your Own Hometown" program.
I have boys.  Three of them to be precise.  This museum appeals to boys who are always up for a tractor adventure.  Of course, my daughter also gets excited when a stop at the Tractor Museum is in order.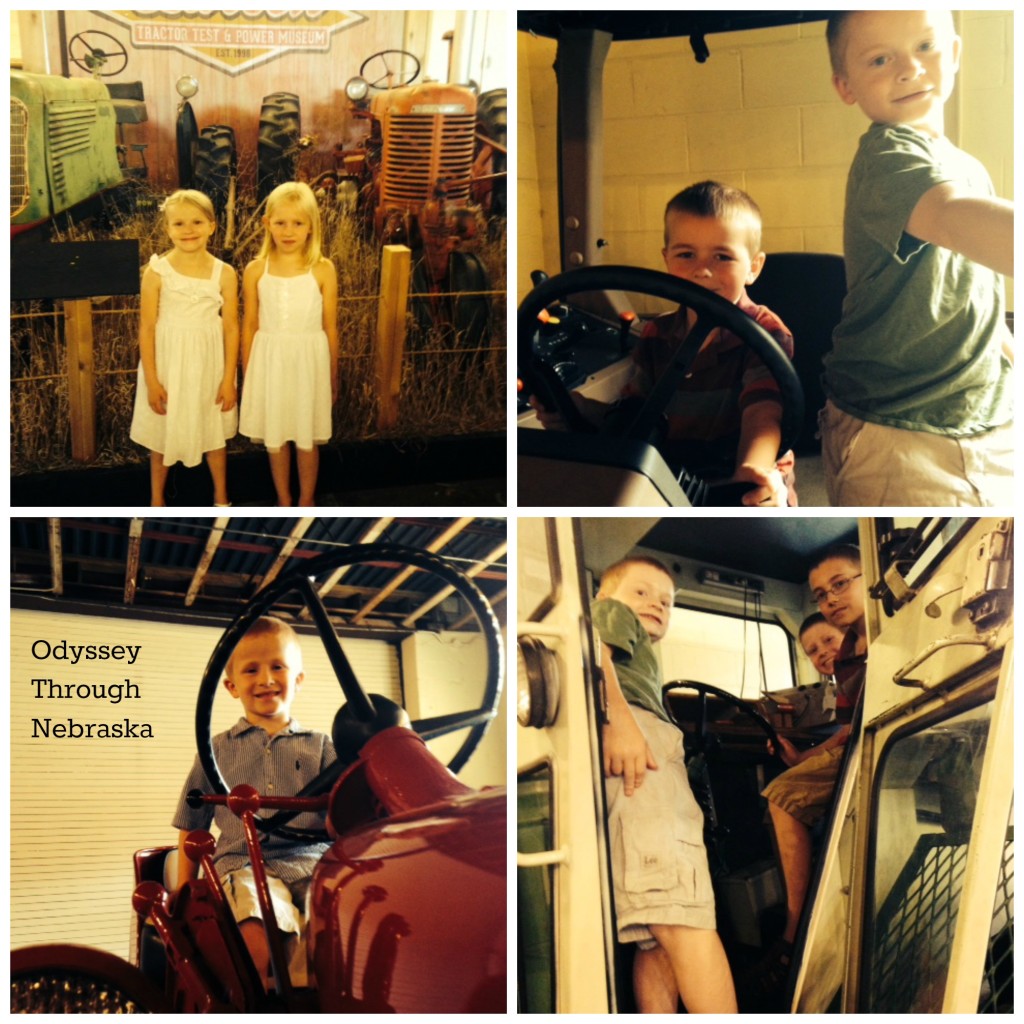 When your dear friend comes for a visit with her family, where is a natural destination?  The tractor museum of course.
How did Ford play into the start of this facility?  Henry Ford had absolutely nothing to do with the start.  But a now-little-known tractor manufacturer had everything to do with setting up a tractor testing location.
After continued breakdowns, a Nebraska farmer was quite frustrated when his Ford tractor was unreliable.  Consistency of operation even among different models was sorely lacking.  To solve this problem, they decided to establish tractor testing standards.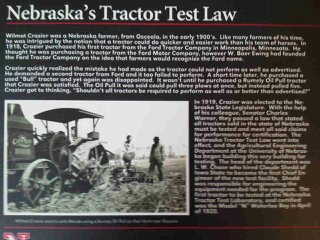 This law was extended to other states.  In just under a century, 2,000 + tractors have been tested at the Nebraska Tractor Test Laboratory.  This testing is usually done, partially by agricultural students, in the fall and winter.  The Tractor Museum Visitor's Guide gives more details on the history and background of the tractor testing.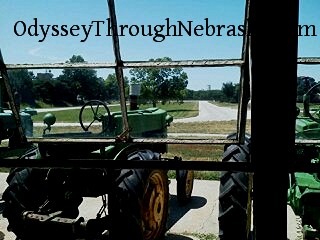 Even today, any tractor model sold in the United States has been tested at THIS location.  (Being the only place of its kind in the Western Hemisphere has its advantages. 🙂 )  Student workers help to run the tractor tests via UNL's Biological Systems Engineering Department.  What exactly does a tractor needed to be tested on?
Power Take-Off (PTO) Performance
Drawbar Performance
Hydraulic Performance
3-Point Hitch Performance
Do I completely understand what all of this entails?  No.  But thanks to their well-done website complete with links to reports, I can learn more if I want to online.  Although I must admit, I enjoy learning in person even better!
Recently the museum has been adding information signs near their tractors to tell more about what you are seeing.  My favorite way to learn though is talking to some of the guides who can explain so many details about all of the different tractors.    My grandpa was a farmer, and as many of the guides are retired from farming in some way, these men remind me of conversations I had with my Grandpa Gus.  This gentleman had lived on a farm in his younger days, so he was telling my older boys all about his experiences driving these tractors when he was growing up.  Having a personal guide when delving into an unknown topic is always a good thing!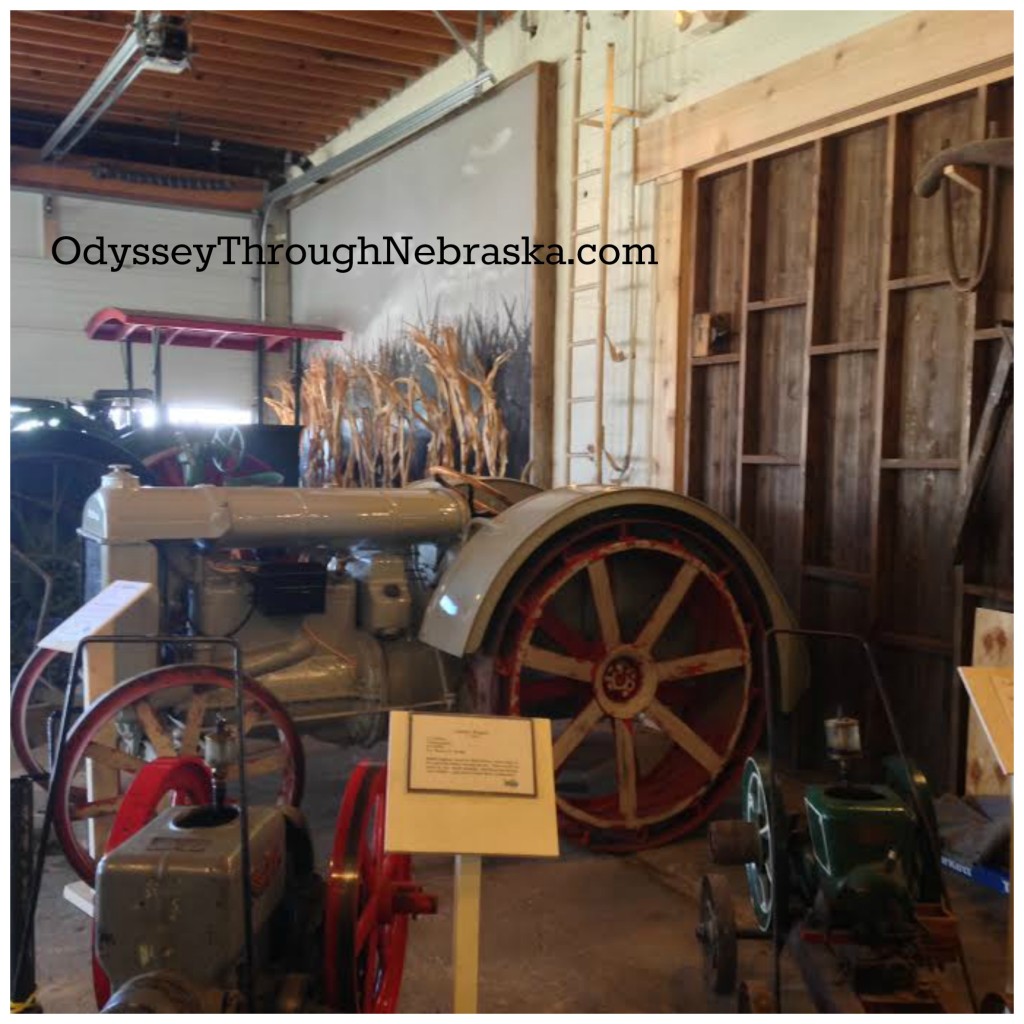 .If you have never been to the Larsen Tractor Test & Power Museum, now is a good day to visit.  Unless of course, today happens to be a Sunday or Monday when the museum is closed.
Why I Updated this Post
Now I have a better camera.  Plus I understand the importance of good lighting in capturing images.  This museum is a bit challenging due to its combination of natural and ambient lighting.  The best reason to update this post is all of the changes that the Tractor Museum has made.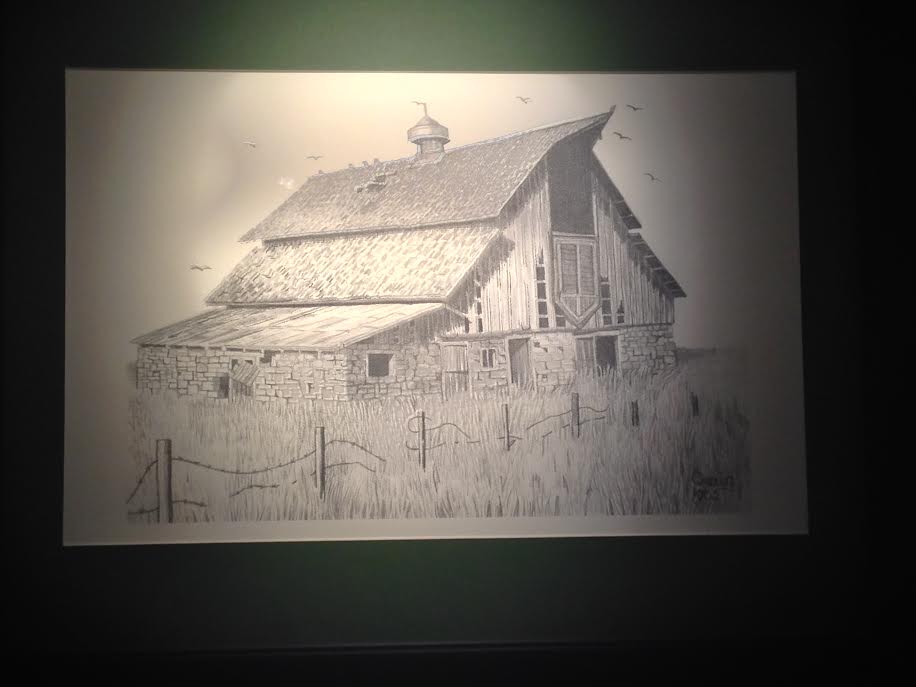 For instance the room that once housed a variety of thrown together farming implements now features an agricultural art gallery.  Featuring the artwork of the late Craig Cassell, the pictures set a nostalgic mood.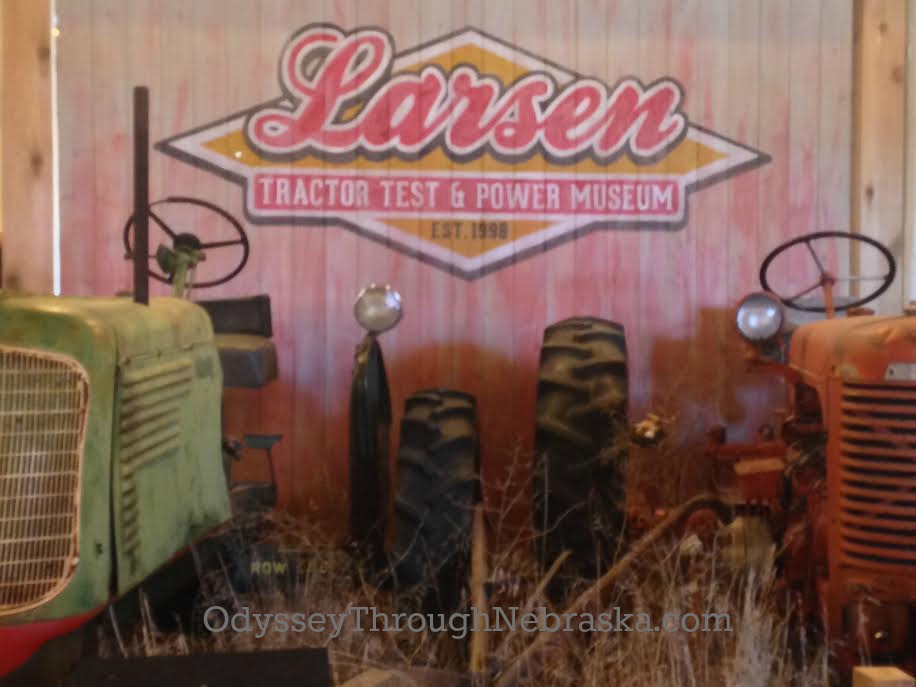 Over the course of many months, they have also been updating their displays.  Before the museum was possibly a bit too eclectic, but now the setup has purpose.  This has resulted in a necessary change that makes me a bit sad.  Previously kids could climb all over any and every tractor.  While they can still enjoy "riding" on one or two, many of the tractors are no longer accessible for children.  I guess this makes sense since the antique tractors are hard to replace and so are children if they manage to catapult off.
One other fun thing to do at the museum is to try out the track for yourself.  Almost 1/2 a mile long, running around the cement circle is rather enjoyable.  (Yes, I will admit I know this from past experience.)  If they are testing tractors, the loop is off limits.  After asking permission from the guys inside, letting your kids take their own run around the tractor test track is fun and also a great way to expend energy.