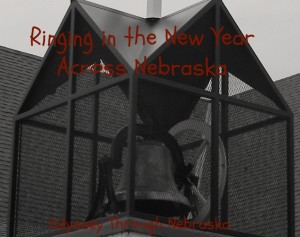 Once you have kids, gone are the midnight cocktails wearing glitzy dresses and an evening spent with friends out on the town.  To be honest, that was never exactly my scene before, yet I do still like to celebrate the end of the year and make fun memories with our kids.  Thankfully many places across Nebraska want to make that happen too.  What is even better?  The fact these fun family locations recognize that keeping kids up until midnight is generally not a good idea.  At least not for anyone to actually have fun.
Enter Make-Believe Midnights.  Happening at various times throughout New Year's Eve, you can attend a celebratory event that is planned for the whole family.  Here is a list of the events that I could find.  While there are plenty of events for grown-ups, the ones for kids seem to be taking place in the metro areas.  If I missed any, please comment below or share on my Odyssey Through Nebraska Facebook page.
The Children's Museum of Central Nebraska in Hastings will NOT be having their countdown to noon year event this year.  BUT, they do have a big extravaganza coming up in February.  Stay tuned for that .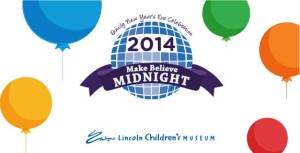 Lincoln Children's Museum Make Believe Midnight.  The event runs from 6-8:30 with balloons dropping from the ceiling at 8:00.  Due to the popularity of the event, the tickets might be sold out already.  Sorry.  But I am mentioning it anyway, so that you can keep it in mind for next year. 🙂
Omaha is the happening place to be on New Year's Eve for children!  With two different fireworks events along with activities at libraries, museums and zoos, you have LOTS of options. Both of my Omaha blogging friends have great lists on their sites.  Please check out both Family Fun in Omaha as well as Oh My! Omaha.  While a few events overlap, they both contain different information.
I will just highlight the one that I always think about.  At the Omaha Children's Museum, they have fun events planned all day.  Although they will "ring in" the New Year at 3:00 pm, earlier you can also enjoy crafts, science shows and a dance party.  Can't make it Wednesday?  You could also attend their "Cartoon Night" on Friday.
While not exactly for New Year's Eve, the Hastings Museum has fun family events today and Saturday.  Definitely worth checking out!
P.S. Rather not go out on New Year's Eve?  Please check out my blog post on the Good Life Moms blog tomorrow for suggestions on "Ringing in the New Year at Home."