The best way to spread Christmas cheer                                         

Is singing loud for all to hear!

-Buddy the Elf-
December is a wonderful month to experience live music in Nebraska.  I am sure that today I will miss mentioning many great local concerts.  I think to find them all would require much time and research.  So, I will at least mention some, and then I am hoping that if you know of others, you will post them on my Odyssey through Nebraska Facebook page.
Frontier Trails
Crane River Theatre Christmas Special: Let It Snow (December 7th)
Oxford Area Singers (December 8th)
Kearney Symphony for the Young at Heart (December 10th)
"A Time For Christmas" in Hastings (Dinner performances – December 13th – 15th)
John Tesh Big Band Christmas Concert (Grand Island on December 14th)
Mannheim Steamroller in Kearney (December 20th)
List of Activities in the Kearney area from the Kearney Hub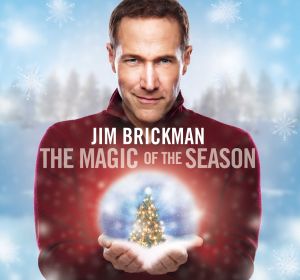 Jim Brickman in Kearney on December 30th  (Image from website)
Lewis & Clark
Sawyer Brown at the Norfolk Divots Center
Image from website.
Metro
Andrew Peterson and friends "Behold the Lamb of God" in Elkhorn at Bethany Lutheran (tonight December 3rd) (From personal experience: a great show!)
Image from the website
Lincoln Symphony Orchestra: Deck the Halls (December 6th at the Lincoln Lied Center)
Lorie Line: "Born in Bethlehem" (December 8th at the Lincoln Lied Center)
Canadian Brass Christmas (December 19th at the Lincoln Lied Center)
Mannheim Steamroller at the Omaha Orpheum Theater (December 22nd)
Panhandle
Sugar Valley Singers: "Celebrate Christmas" (December 14th at Midwest Historic Theatre in Scottsbluff)
Pioneer Country
 Beatrice Regional Orchestra: A Nostalgic Christmas (December 10th)
Prairie Lakes
"Bethlehem's Treasure" in Ogallala (December 6th – 8th)