Today was the day.  This afternoon, we were able to preview the two newest Lincoln Children's Museum exhibits.  To say that the kids had fun would be an understatement.  My dear friend and her kids joined us – that made the afternoon even more special.  We started in the Cuckoo Construction area.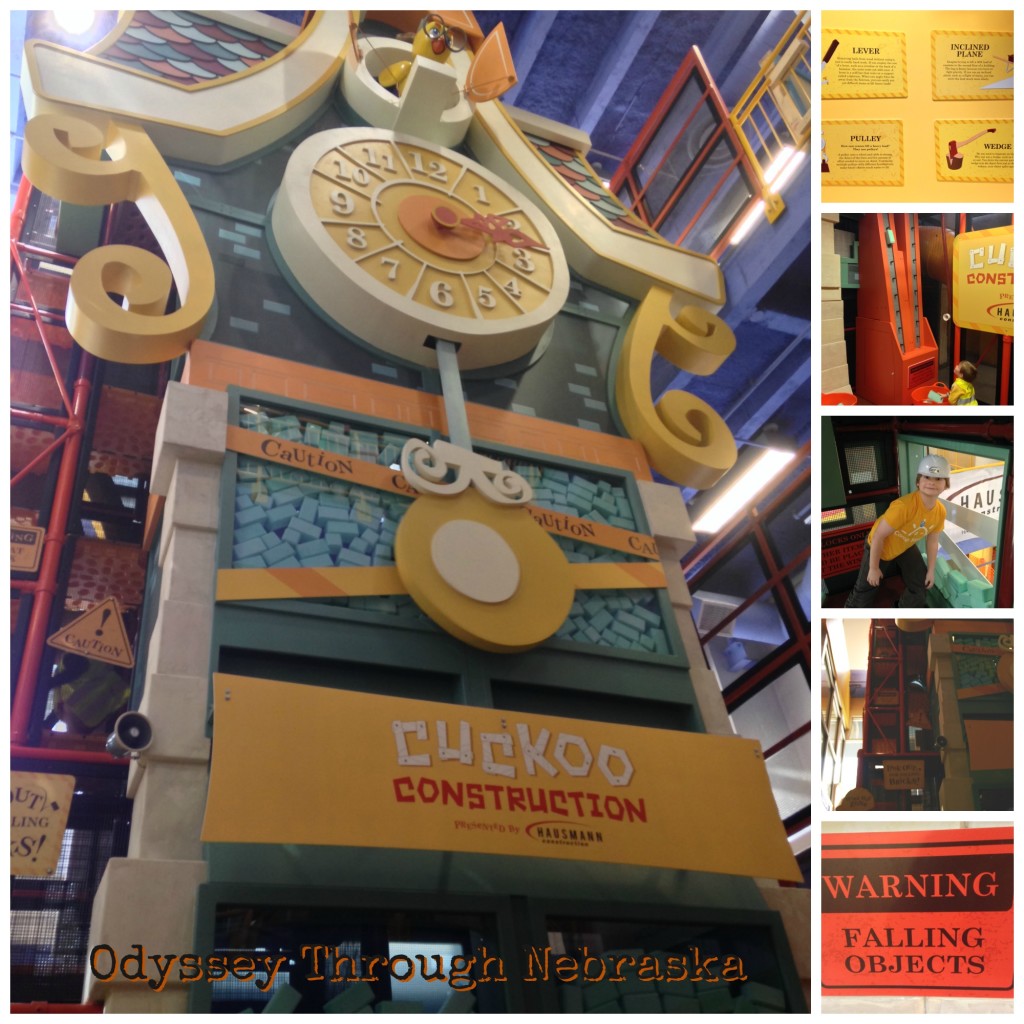 Our observations on Cuckoo Construction …
This exhibit definitely has our stamp of approval.  We are certain this is going to be the POPULAR place to be!  If you have smaller kiddos, you may want to try to visit on days when the Museum might be a bit less crowded.  Or be prepared to climb through with your kids.
Climbing.  Lots of climbing.  So fun for the kids!  Perhaps a bit claustrophobic for grown ups if you decided to go to the top.  Wearing tennis shoes is recommended – leather boots, not so much. 🙂
The slide is a slower one which means that you do not need to worry about younger kids going down too quickly.  If you should try to go down, know that you may have to push yourself down a little ways.  (Again – boots are not recommended :-).)
While the top of Cuckoo Construction has a handicapped accessible entrance, there is not an exit for the kids.  They must descend all the way to the bottom.  This means if you ascend to the top, you must climb all the way back down to the bottom.  As a parent, I do appreciate the fact that the kids can only get off at one floor.
When the sign says to watch out for falling objects, it is not a joke.  Watching the kids wait for the blocks to fall down was so cute.  They were practically jumping up and down as well as laughing hysterically.  The foam blocks do not really hurt, although one of my kids says that he will always insist upon wearing a hard hat.  Safety first, you know.
Our Reviews of Cuckoo Construction
When I asked my kids what they thought about this exhibit, they gave glowing recommendations.  My middle son remarked that he thought this exhibit encouraged teamwork since you have to work together to make the blocks fall.  Needing to develop cooperation in your family?  Now you know the place to go. 🙂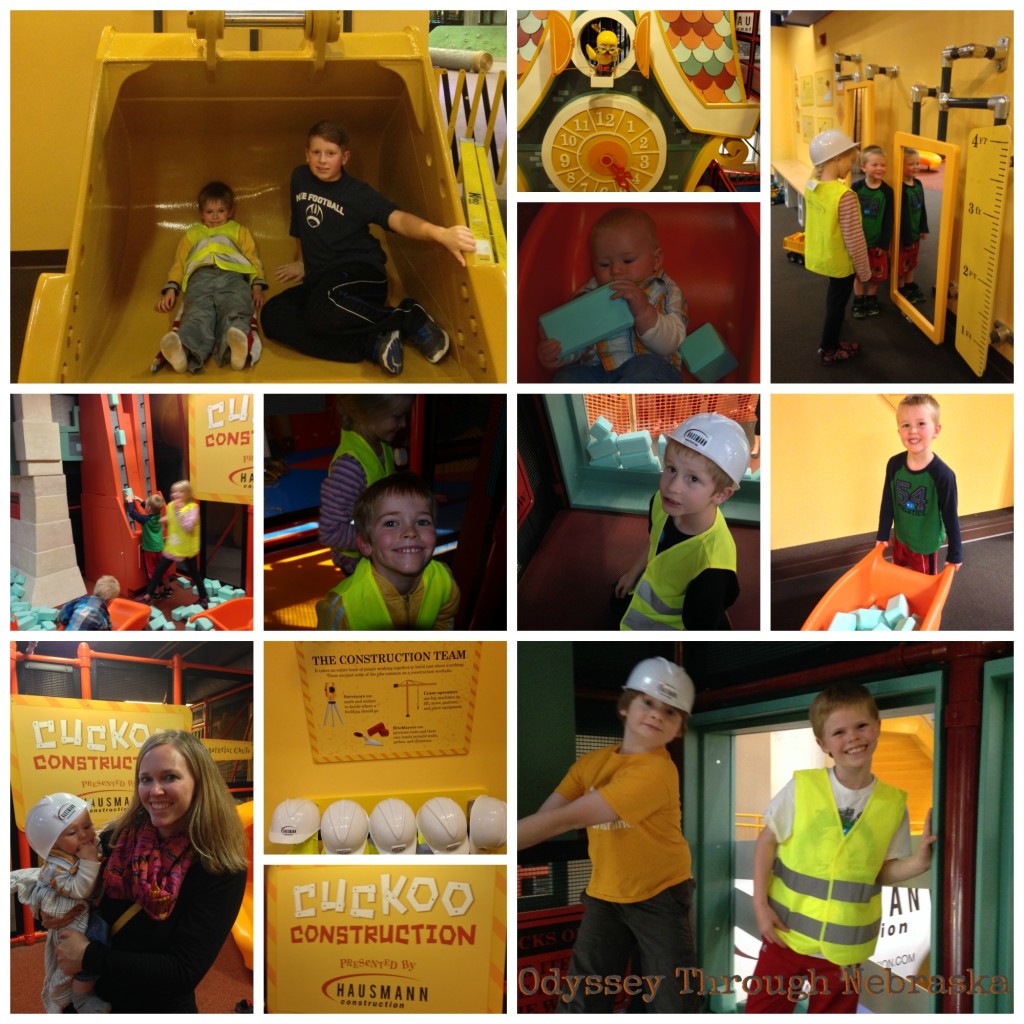 P.S. A BIG THANK YOU to the Lincoln Children's Museum for letting us come and for letting our kids be V.I.P.'s!  They loved playing and can't wait to return back again for more "Cuckoo Construction."