Without the toddler area at the Lincoln Children's Museum, I might not have survived my children's younger years.  They needed an energy outlet – I needed grown-up connections.  We all would leave happier campers.  After testing out the new Grow Zone area, we can confirm that parents and children will continue to thrive (and survive!) thanks to playing at this museum.  You know that you have designed a great space when the older children do NOT want to leave.  Another success story – this is also a wonderful new exhibit.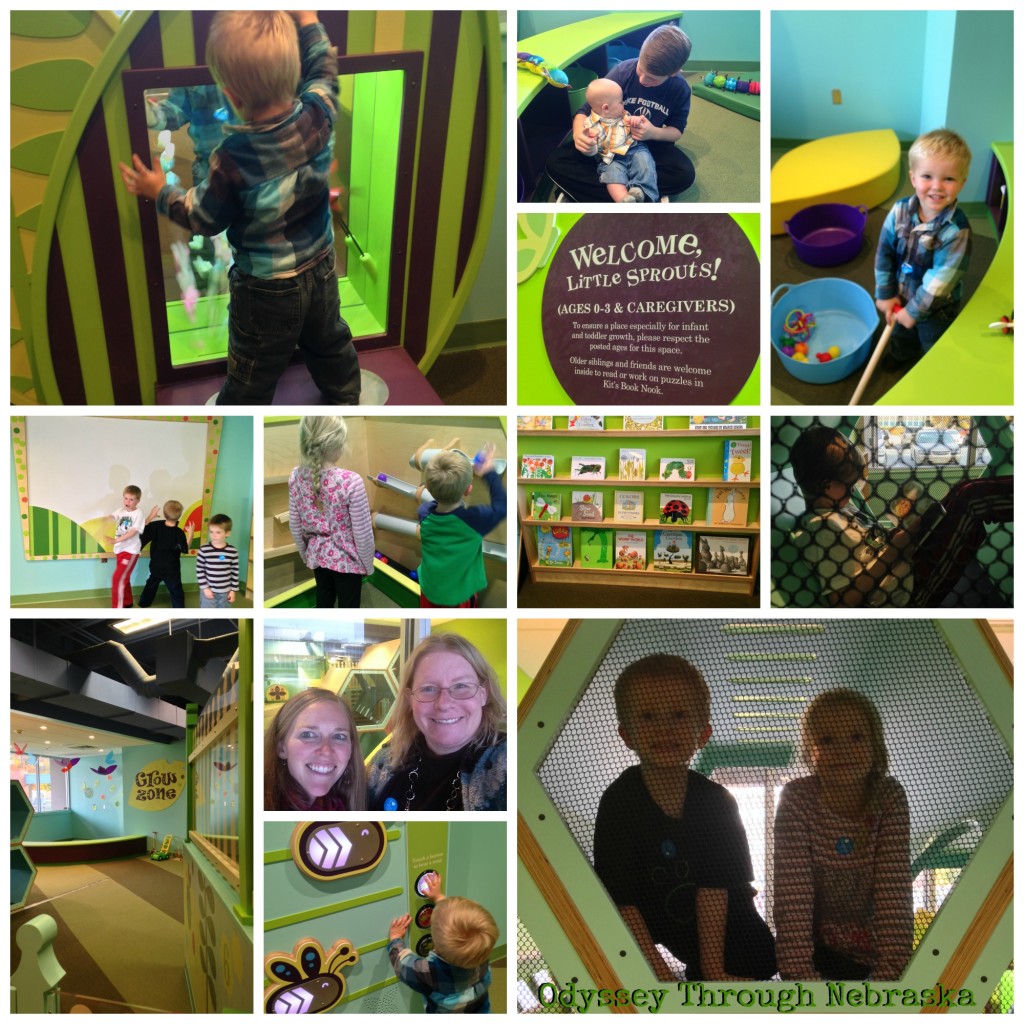 Our observations on the Grow Zone …
This room truly is for the younger set.  While kids can read in the book nook area or possibly quietly do puzzles, there is not enough room for older children to run around.  We observed this firsthand.  BUT the great thing is that this room is now more open to the rest of the middle floor.  They can play on the rest of the middle floor, and you can still watch your toddlers in the Grow Zone.
Being able to have things "their size" is definitely thrilling to toddlers.  Spaces are designed with both early walkers and crawlers in mind.
Cleanliness is important.  All entrants must take off their shoes or put on booties.  Love this since anyone with a baby knows that they manage to find even the small specks on a clean floor.
Be prepared – your toddler may not want to leave the Grow Zone.  Ever.  Of course, you will probably feel the same way!  The museum's new "Grow Zone" will definitely be a popular place for the younger set!
One important reminder about the Grow Zone
This picture contains kids that are clearly not toddlers.  This was only for "testing" purposes.  Thank you SO much to the Lincoln Children's Museum for letting our "big kids" play on this new Grow Zone area along with the two littler ones.  Now to convince them that this room was a one-time gig … 🙂