Did you know that Nebraska is home to the ONLY publicly accessible chalk room and pillar mine in North America?  Yes, you read that correctly.  This mine that was first distinct for being a rare kind of mine is still unique since it is open for tours.
History of the Happy Jack Peak Chalk Mine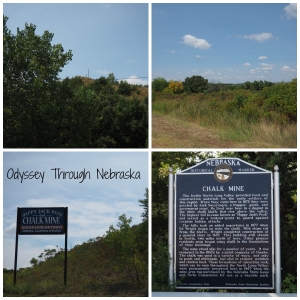 Exploring the surrounding hills, newly transplanted locals must have been surprised by the find.  There is not indication that cavernous rooms full of chalk are underneath the ground.  As for the name, well, Jack was a trapper who evidently gave the new settlers a friendly welcome.  The peak that rises above the area was named for him, so naturally giving the chalk mine the same name made sense.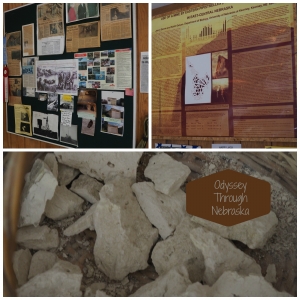 When visiting, the opening room is the perfect place to see a bit of history.  Pictures line the bulletin boards.  Visitors can see samples of the chalk that was mined from underground.  Inside the mine, tour guides lead you around, but there are not any displays underground.
Former Scenes from the Mine
Very little remains below to show the main use of the mine.  Operations were shut down due to underground mines deemed to be unsafe to operate.  Several tools provide a small glimpse into all of the action that was once found below people's footsteps.  Chalk was used for everything from paint to building materials.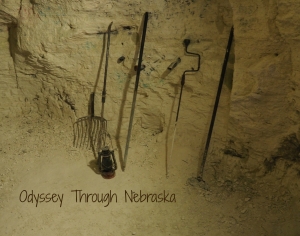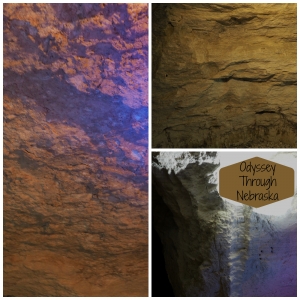 At one time, water flowed underneath the ground.  This was once the site of an underground lake or possibly the location of a large flood.  Seeing the evidence of sea life in the walls is very intriguing.  At certain parts of the cave, the walls are purposefully illuminated for better viewing.
Multiple Community Uses for the Mine
All throughout operations, the town used the mine for multiple uses.  That has continued.  During World War 2 blackouts, the townfolk would light up the cavernous rooms and turn the space into a dance hall.  The mine has also served as the setting of a haunted house.  And I would imagine that before the official tours were set up, this was the spot for many a game of hide-and-seek.  One of the best parts of the cave is that the environment is naturally cooler, making it the perfect spot to spend a hot summer afternoon.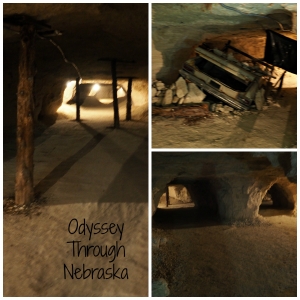 To learn more about the cave or the time that it is open for tours, please visit the Happy Jack Peak and Chalk Mine website.