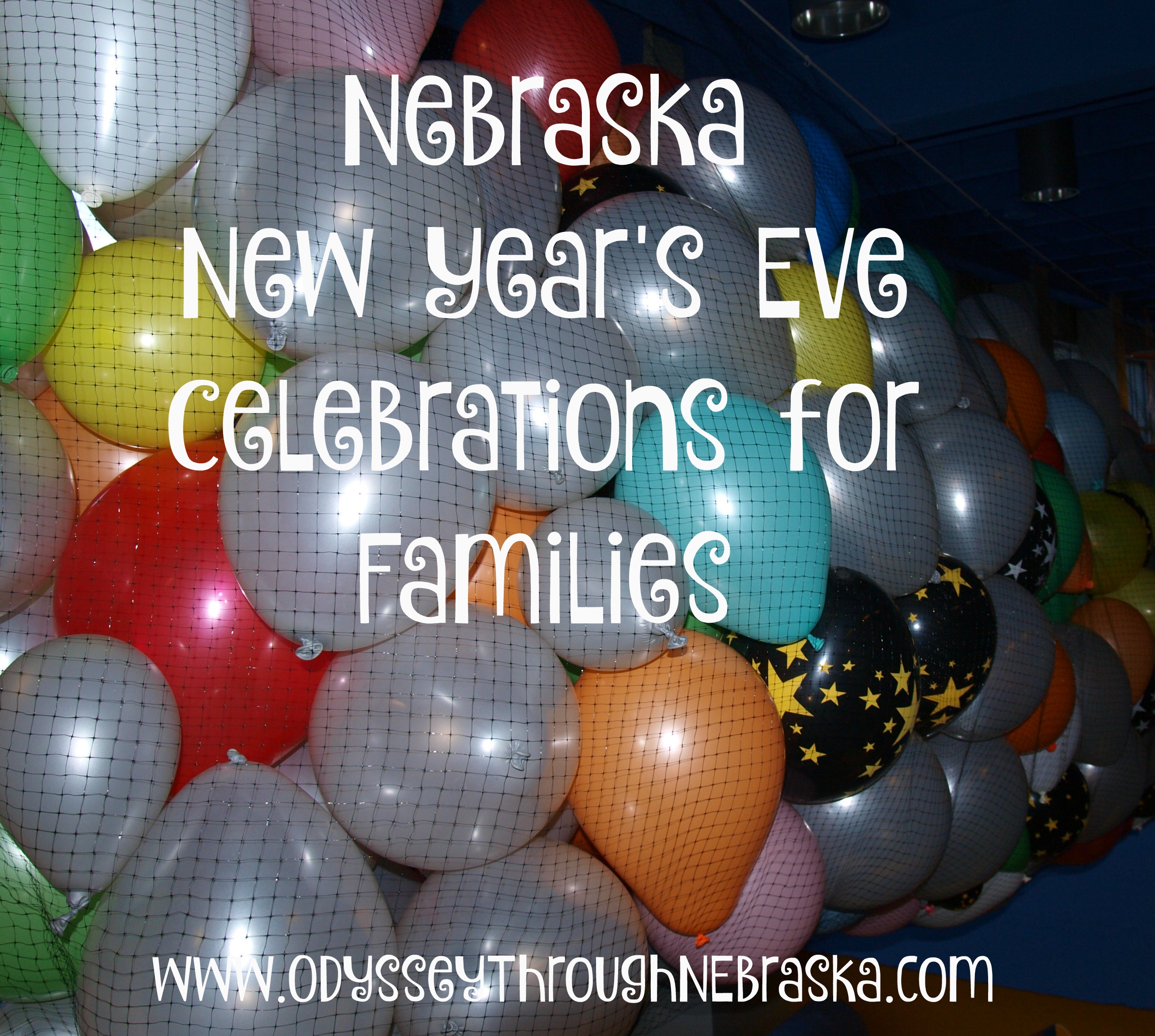 Wanting to go out to celebrate New Year's Eve but not wanting to find a sitter?  Celebrate together as a family!  Here are many family friendly events taking place across the state.
Tonight (December 30th) the celebrations kick off at the Omaha Children's Museum "Light the Night" event featuring black lights and a neon dance party.
Durham Museum Noon Year's Eve in Omaha.  From 10 a.m. to 2 p.m.  Bubble wrap stomp?  Enough said. 🙂
Countdown to the Noon Year from 10 a.m. to 1 p.m. at the Hastings Children's Museum.  Have you celebrated with the Kool-aid Man before?
from 11 a.m. to 1 p.m. at the North Platte Children's Museum.  Make noisemakers.  (I know – every mom's dream 😉 )
Noon Year's Eve at the Omaha Zoo from 11 a.m. to 1 p.m. Animals and beach ball drop!
Make Believe Midnight at the Lincoln Children's Museum from 6-8:30.  Advance tickets required and this one just might sell out.  Bubble wrap stomp and balloon drop!
Upcoming events …
While Morrill Hall is open tomorrow, they do not have anything specific planned.  But do click on the link to see the fabulous upcoming possibilities.  At the Elkhorn Valley Museum in Norfolk, they are having their special family fun event on Saturday January 9th featuring creativity.  (Early attenders get a bonus prize!)   As for the Hastings Museum, check out their polar bear feature that same Saturday. While Kearney has a children's museum, they are saving their event for January 16th – the Kids Winter Gala.
If you know of any additional optional New Year's Eve activity for families in your area, please post it in the comments below or on the Odyssey Through Nebraska Facebook page.  However you celebrate, I hope you enjoy ringing in the new year!
P.S. I will still reveal the  "Wordless Wednesday" from earlier today tomorrow.  I just did not want to wait on this post since some of the events are already happening.