Did you guess which Nebraska place we featured yesterday in our Wordless Wednesday?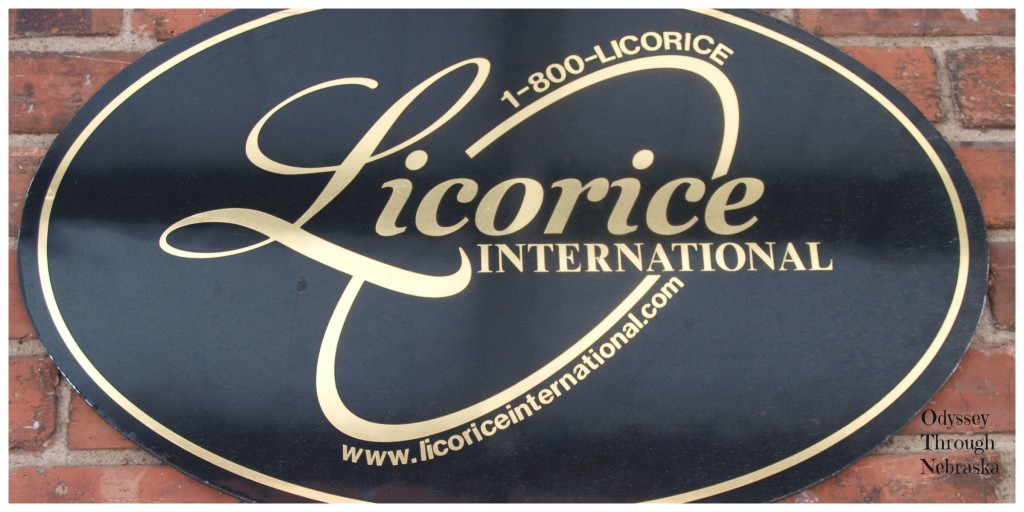 When we go down to the Lincoln Haymarket, going to Licorice International is always enjoyable.  There are 3 reasons for this.
1) The friendly people who work there. After watching the video, don't you agree?  To learn how Licorice International came to be in the middle of the United States, please click on the link!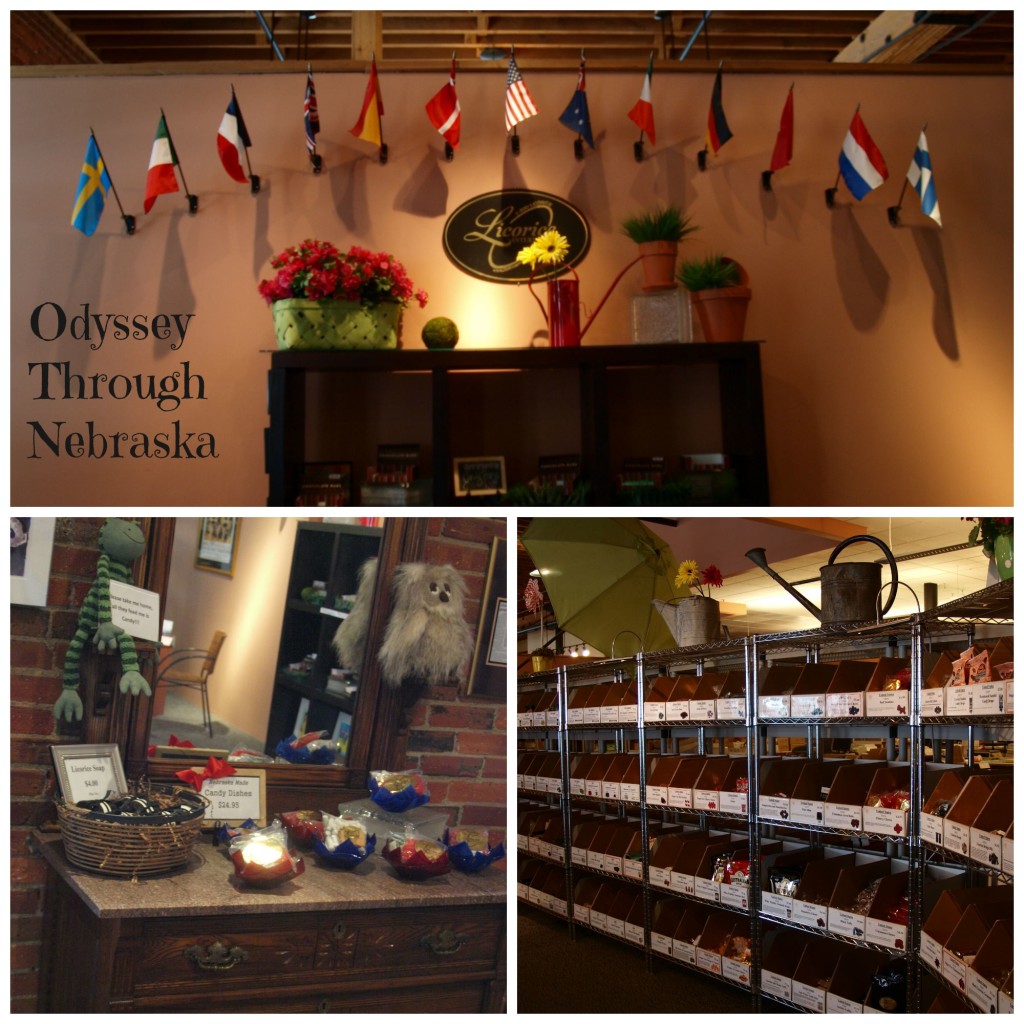 2) The fact that they have an abundance of licorice – more kinds than I had ever known where available.  160 flavors from 12 different countries available online or at the store.  In person, you can also pick up chocolate and gift baskets too plus a variety of other fun items.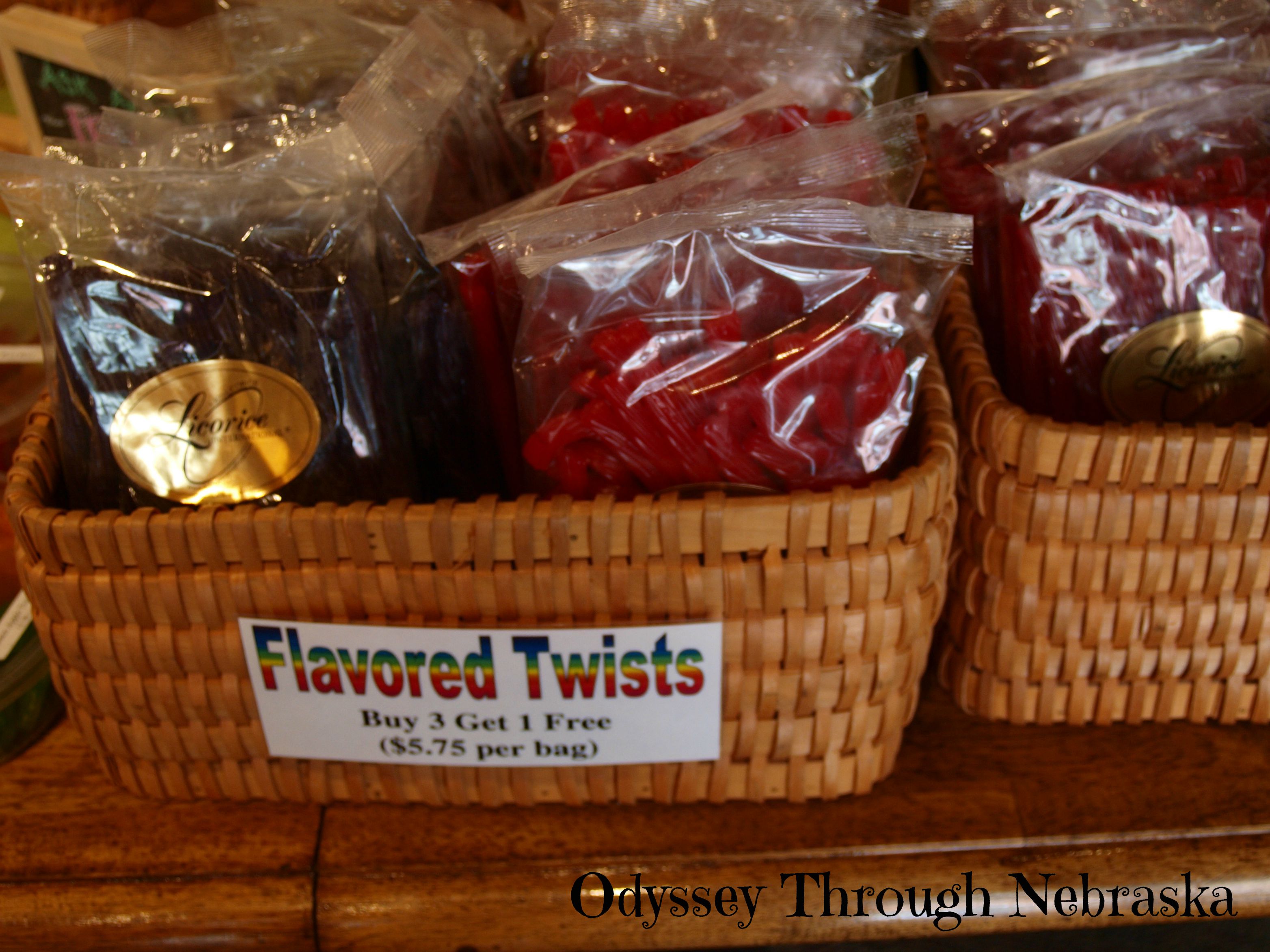 3) The free samples.  How could you not like a place that has several varieties of licorice portions all cut and ready for you to pick your favorite one to try.  Plus they have this special that seems to be ongoing: buy 3 packages of licorice twists, get one free.  This is just the perfect amount for each of my kids to pick out their favorite.  Of course, they would have to share with their parents!
Licorice International has so many selections including gluten free, sugar free, Kosher and more.  You can also buy in bulk.  Narrowing down your selection could be a challenge.  One favorite around here is the mango, although I might be partial to the "Pina Colada" – doesn't that just say summer?
As you may have guessed since we are still celebrating Odyssey Through Nebraska's bloGIVErsary, there is a giveaway involved.  Licorice International is kindly donating a $10 gift certificate to one of my readers.  Since you can order online, this contest is open to anyone is the Continental U.S.  To win, all you need to do is comment below on what is your favorite kind of licorice or what kind you would like to try.  To find out the flavors offered, please click here.
Note: I was not personally compensated for this post – just one reader will be.  Also, all opinions are my own! 🙂
Stay tuned – later on today, I WILL be posting the winners of my first two BLOGiversary giveaways.