Over the past century and a half, entertainment has certainly changed.  What once involved live performances has been replaced by darkened rooms.  While once people went out to be seen, now they go out to see something on the big screen.  Progress can be good.  Yet I am always glad to when places that are more old-fashioned mange to stay current.  That is definitely true of the Minden Opera House.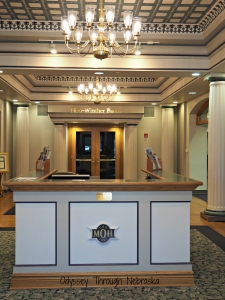 While I did talk about the Minden Opera House in my Detour Nebraska book,  I was unable to include any pictures of this beautifully remodeled location.  The outside of the building is definitely a stunner, but this style continues inside.  From the check-in area to the vaulted ceilings, attending an event here feels like an experience.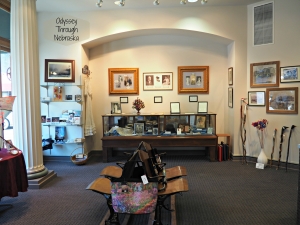 Near the entrance,  they have a personalized gift shop.
More pictures to come!