Once upon a time, growing grapes in Nebraska must have seemed like a fairy tale. After all, isn't that reserved for places like France or Italy or even California?  Yet over the past few decades, around 300 wineries have sprung up across the state.  With 21 of these locations producing wines, choosing a Nebraska grown wine is a great possibility!  One winery near Lincoln is a great place to relax and have a great glass of wine.  James Arthur Vineyards.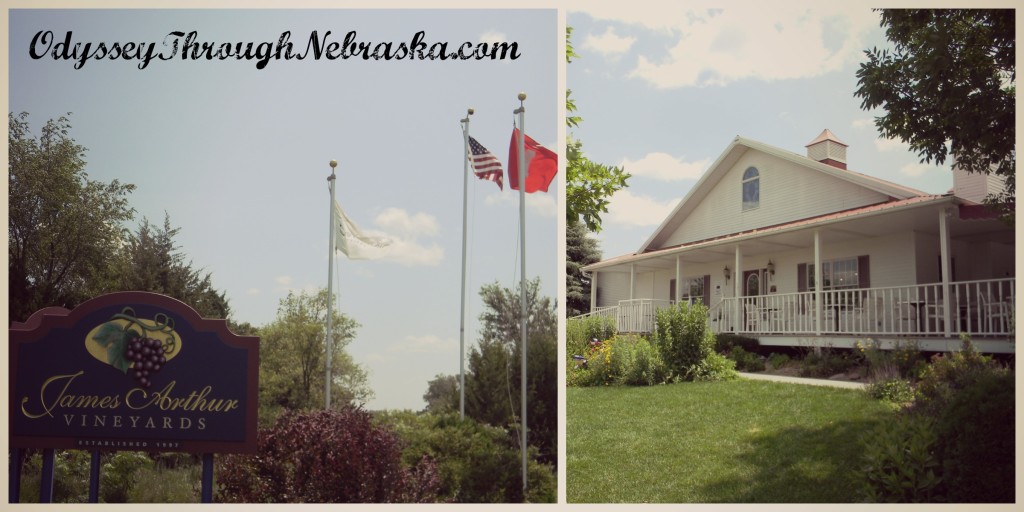 The largest winery in Nebraska just happens to be Northwest of Lincoln and is a part of the "Be a Tourist in your own Hometown" passport program.  Since our goal this summer is visiting at least 30 of the 32 stops, this place was on  our list to visit!  James Arthur Vineyards has an interesting story.  Turning from a hobby into a flourishing business. the 100 initial vines have now become thousands of vines.  Initially imported from New York state, the three initial varieties now include a more versatile selection.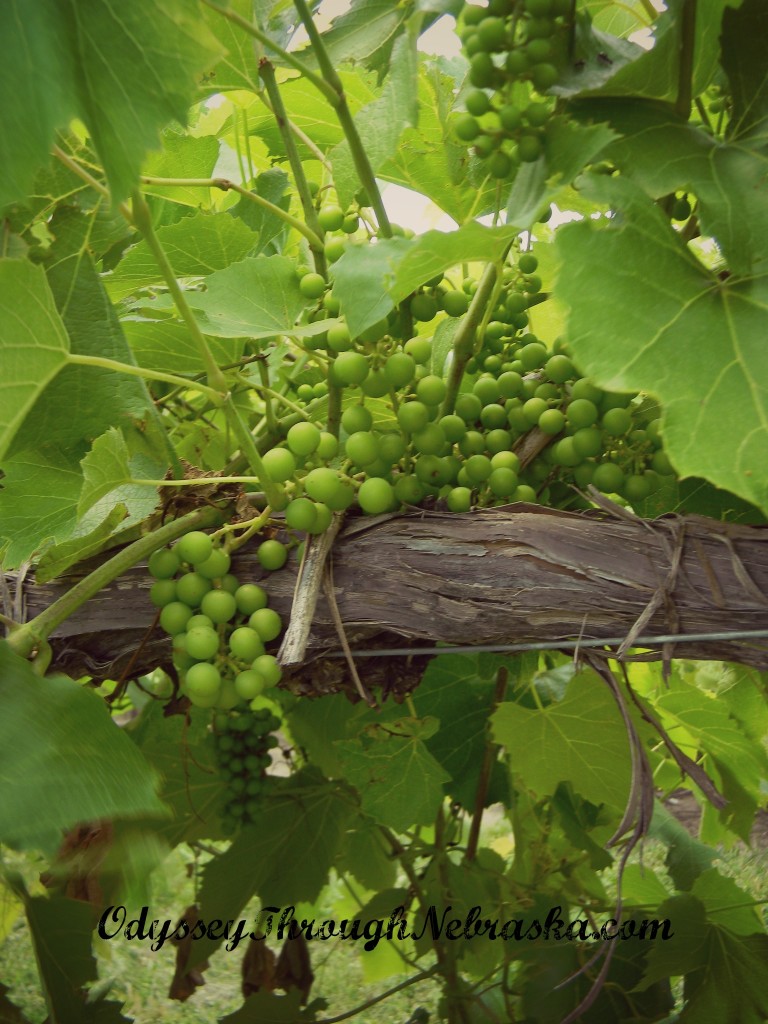 Due to harsh Nebraska winters, any grape grown here must be able to survive cold weather during the off season.  This does limit their selection of available hybrids.  Yet they have not let this fact stop their creativity.  Now they also grow various orchard fruits to contribute to their possible combinations, as well as producing a fine "honey" wine.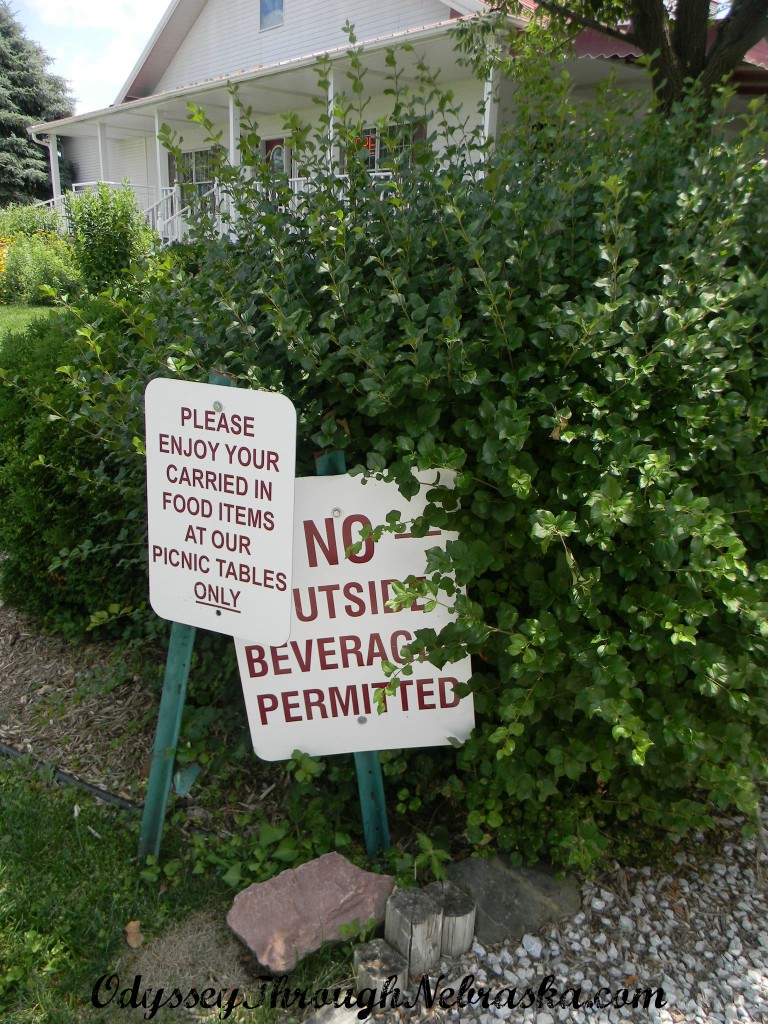 This was not my first time going out to James Arthur Vineyard.  Right before my sister's wedding, the other bridesmaids and I went out for a wine tasting party.  Earlier in the summer, I found myself at the vineyard again, listening to live music on a beautiful June evening.  What a perfect place for a girls' night out!  Several of my friends purchased tasting packages, and I simply enjoyed sipping on their delicious sangria.  We had brought out desserts to share – picnics are allowed but bringing beverages is not.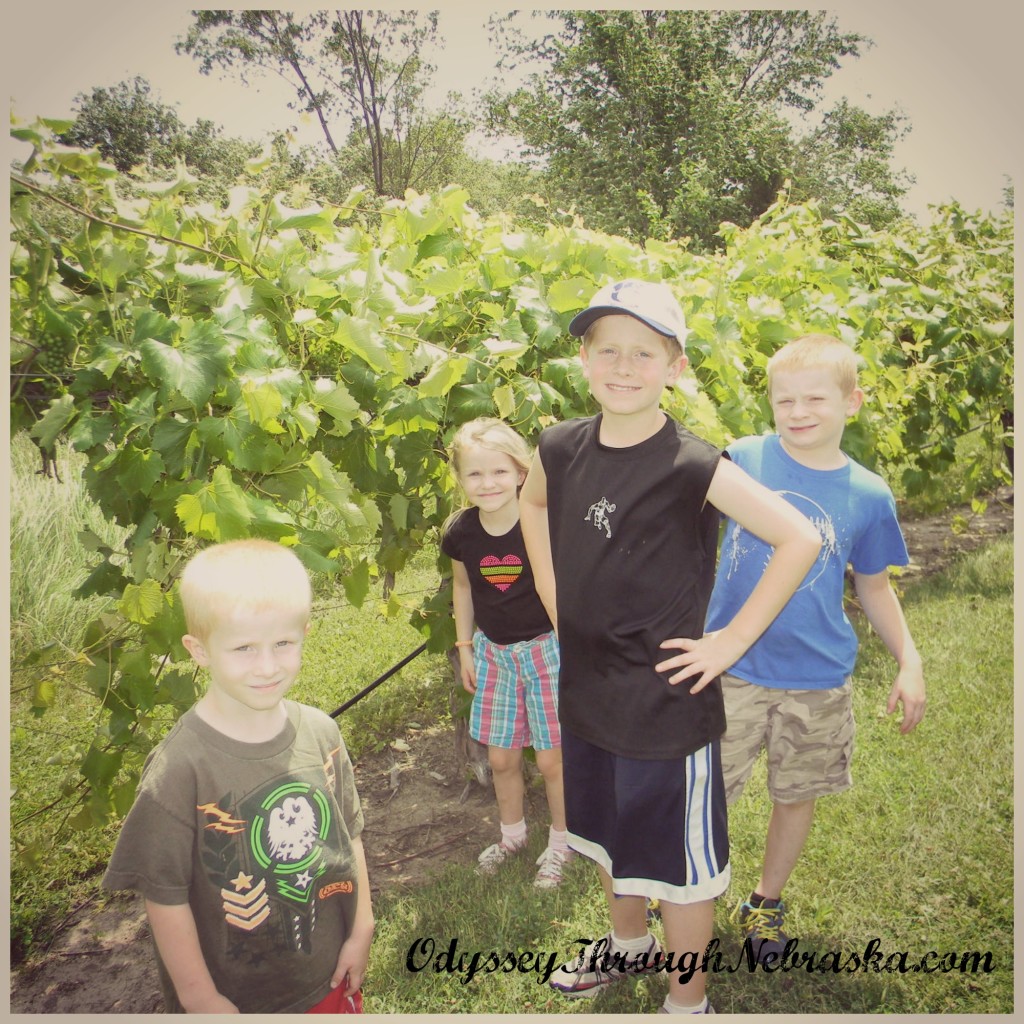 Because of the tourist program, I had the kids with me.  My focus was letting the kids see grapes growing.  They thought that was quite cool.  I downplayed the wine on my latest visit.  Because I consider this to be more of a resource for families rather than grown-ups, I am not going to get into wine particulars here either.  BUT, their website has a wealth of resources about wine, including how to order wine in a restaurant.  They also include information about tours, rentals and upcoming events.
Recently they opened an additional tasting room in Lincoln's Haymarket at 8th & Q.  While that would be a great place to go to sample, I would highly recommend visiting their actual winery location.  The view is breathtaking and being out in the country makes for an enjoyable time of getting away.  Isn't that how it is supposed to be when you are sipping wine? 🙂