Today is the start of the Nebraska Girls State Basketball Tournament.  A big shout out to my high school, Lincoln Christian School, who is competing in Class C-1.  We watched them play earlier in the seas, and they are definitely something to watch!  I have a definite fondness of watching state basketball growing up – for 4 years, I sat on the bench and helped take stats.  Fun memories.  Ironically I am taking basketball stats again – this time as official bookkeeper.  We are actually in Kansas for our son's homeschool basketball tournament.  Lots of basketball to be had by all – good thing that I love the game!
If hoops are not your thing, there is plenty of other options.  Tonight you can watch the latest Nebraska Stories Episode.  Then for the next two weeks, there will not be any new episodes, followed by 2 weeks of new episodes to finish out this season on March 24th & 31st respectively.  As for next week on this blog, well … the public schools in both Lincoln and Omaha are having spring break.  To celebrate school being out of session, I thought telling about places you can go would be fun.  Stay tuned for that next week.  For now, here is the latest Nebraska Stories episode.
Episode 711 Thursday, March 3, 2016 at 7pm CT
"Battling a Football State of Mind" In a state where football dominates the headlines, another sport is battling for recognition. La Crosse is the fastest growing sport in America, popular on both coasts, and now is finding steady growth with some high school athletes in Omaha.  I have never watched a "live" game of lacrosse, but I am guessing that this sport is much more challenging than watching from the sidelines appears.  Anytime we can encourage activity for kids, that is a good thing!
"Hayseed" Songs for farmers and the people who love them- that's what Susan Werner sings about in her latest album co-funded by the LIED Center. She tours the state to share her musical homage to the best of rural life.  Writing what you know is always encouraged.  Singing what you know should also be encouraged.  Susan Werner does that well.  Her music celebrates what is good about rural life – hard work, determination, community and connection.  Hayseed is her latest album, but you can find much more music on her website.
"The Farmer's Friend" We meet Charlie Fenster, a man who has spent his life researching dry land farming practices. Many of his innovative approaches to farming are recognized internationally and still in use today. He reflects on his unexpected career and the future of agriculture.  Farmers inspire me.  Maybe this is because my grandpa and uncles were farmers.  Learning the story of a man who has devoted his life to improving agriculture.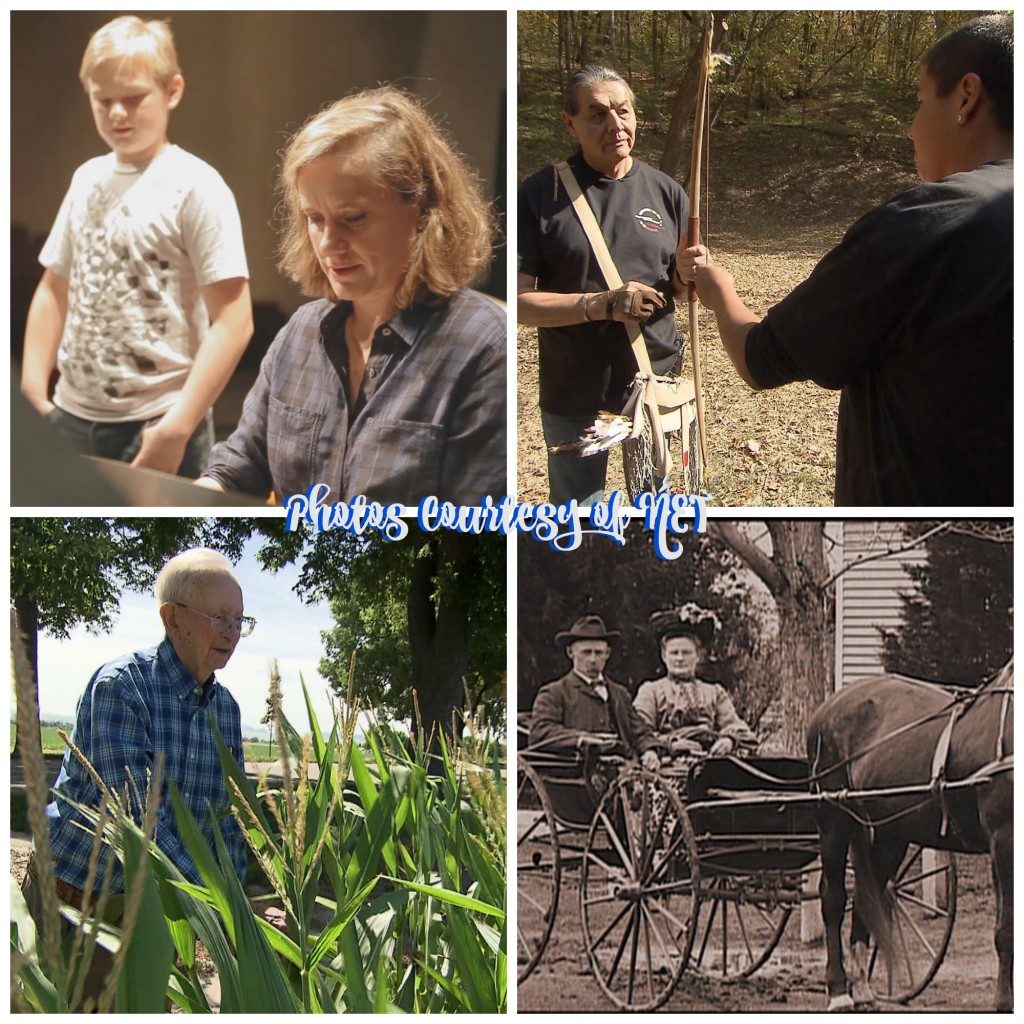 "Crazy Horse Camp" While autumn leaves fall at Ponca State Park, Lakota writer Joseph Marshall shows young natives how easy it looks and how hard it really is to hit a target with arrows shot from a traditional handmade bow.  How can you categorize Native American archery?  Cultural?  Traditional?  Athletic? Community Oriented? Creative?  All of the above?  Definitely.  I appreciate the fact that they are keeping this skill alive for young people.  Traditions should continue.
"Making Paint Move" Michael Burton is a painter who turns his art into stop-motion animation or what Burton calls 'paintamation.' His work is fascinating and incredibly wonderful.  My kids really have enjoyed experimenting with stop motion on their devices and especially at the I am definitely planning on showing this to my middle school art class.
"Anti-Horsethief Society" Late in the 19th century, a group of Kearney citizens formed a club to stop horse thieves.  This was an interesting historical segment.  Kind of reminds me of the first community watch.   
Which segment can you relate to the most?  Are you now encouraged to follow your own new path?  Watching others turn their dreams into reality is always inspiring!