Right now I am not sure what happened to my Thursday.  Writing projects? Shoveling?  Eating out?  Family night?  All of these did cause today to fly right on by.  Bye-bye, Thursday.
I had every intention to write all about Prairie Creek Inn Bed & Breakfast.  Part of my collages are done, but I still have a bit of work to do before I am really ready to tell you all about this wonderful Southeast Nebraska B & B.  While I had introduced you to this location way back in June, I only had one interior picture.  I am ready to show you more of this very lovely home.  Especially at Christmastime.
Since we are nearing midnight anyway, I guess I may as well write  a "Friday Photography" post tomorrow.  Because I am running out of coherent thoughts for the evening, this is probably best for all of us. 🙂  For tonight, I will leave you with the picture of the barn that I took this Tuesday.  Too bad that I was not out there this morning – would have been even prettier with snow on the ground. 🙂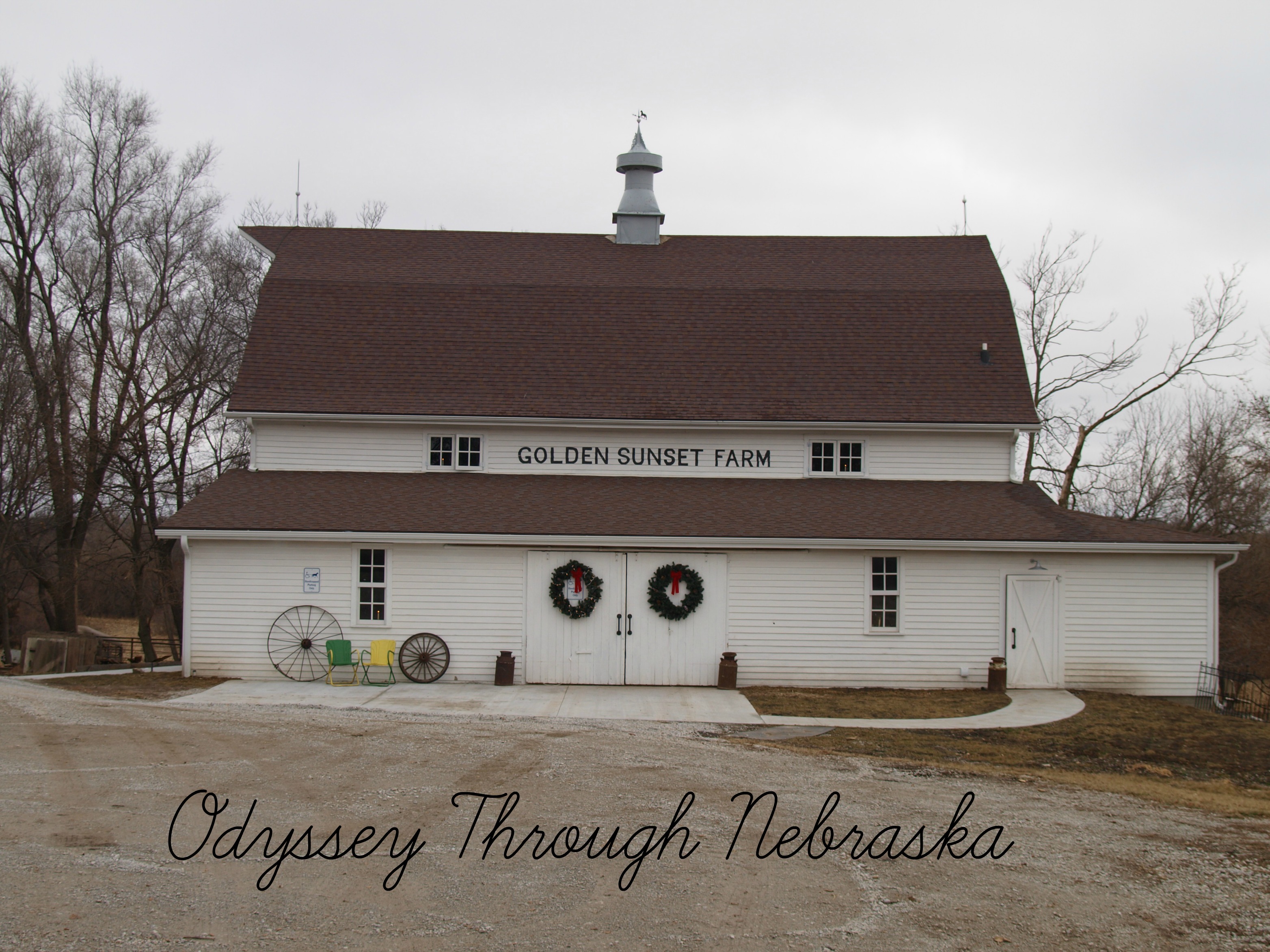 P.S. I am not sure if this B&B post will come first or second tomorrow.  Our eating out involved a brand new restaurant that is opening TOMORROW in downtown Lincoln.  Having two fun places to tell you about, I have a feeling tomorrow is going to be another busy day.  Good night for now!