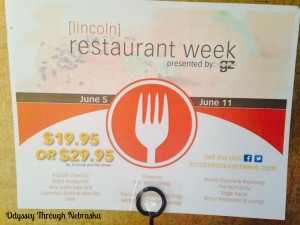 We debated on where to visit for Lincoln Restaurant Week .  Okay – mainly I debated, since my husband graciously agreed to go along with my selection.  Fourteen restaurants – each with different choices.  Technically a few were eliminated right away because they are only open at night during the week.  (Thankfully we caught that before we drove to a couple of them).  In the end, where we at lunch was probably decided on the dessert. More on that later.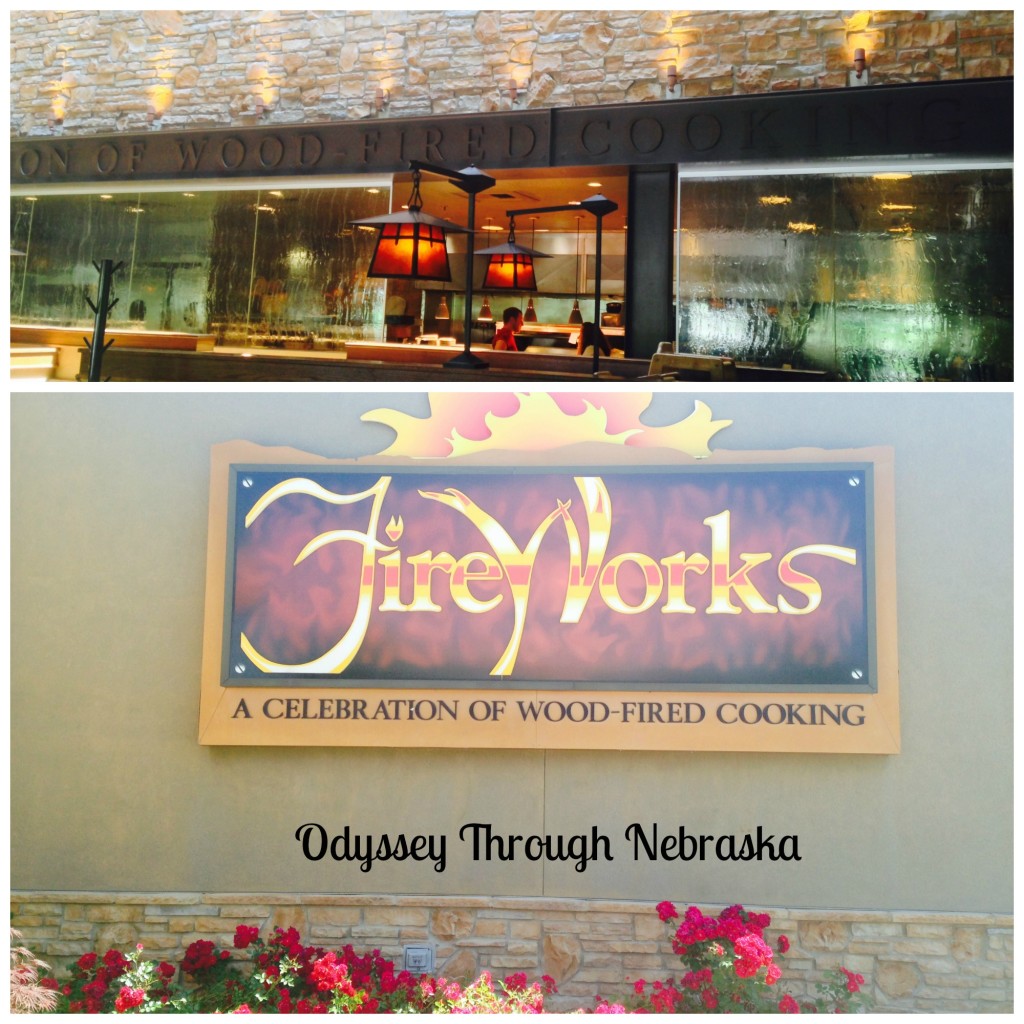 Fireworks Restaurant in Lincoln is a "celebration of wood-fired cooking."  From the moment you walk inside, the smell of smoked meat follows you.  Having to wait for your food is a bit of a challenge because it smells that delicious all around the restaurant.   What I like the best about restaurant week?  Getting a three course "gourmet" meal for $20 (not including drinks/tax/tip of course).  Because of the amount of food, my husband and I are able to share – at least we were at lunch.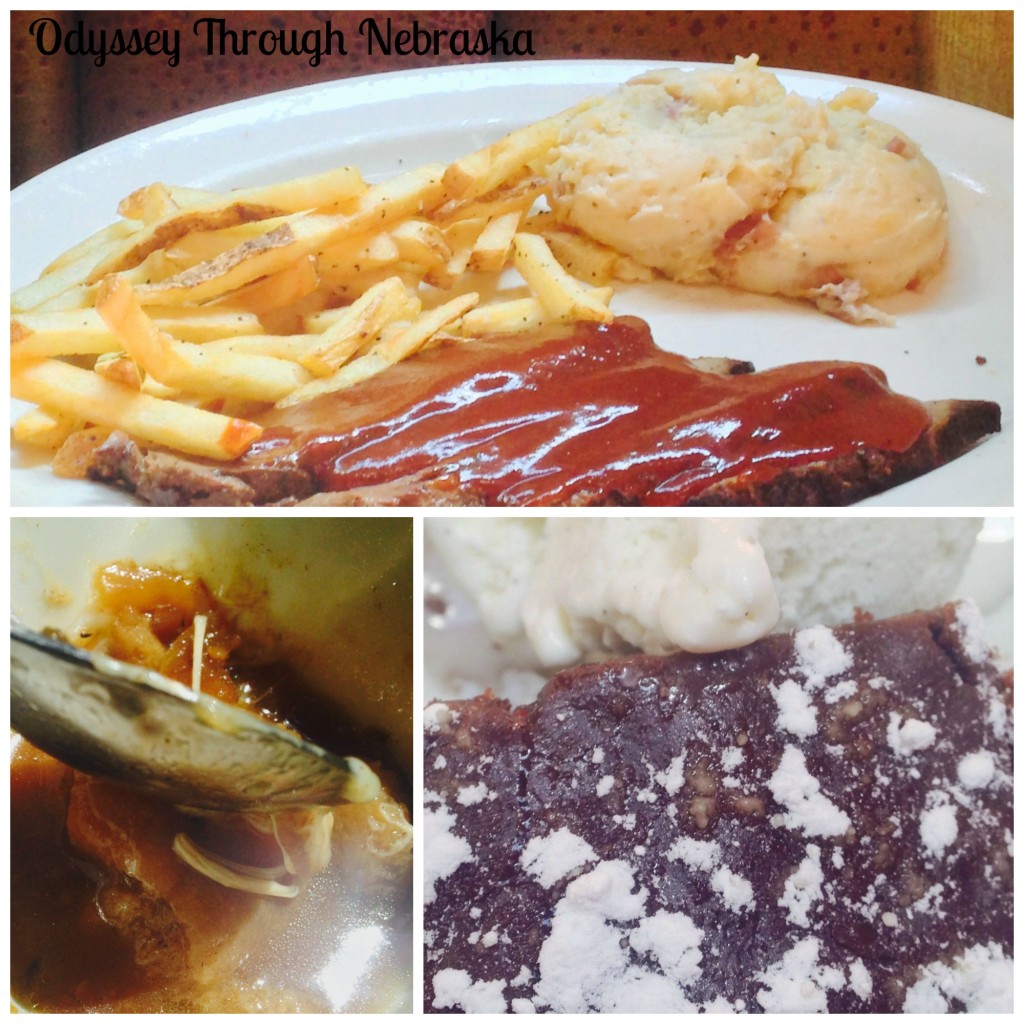 Picking the first course was easy: we both love French onion soup.  Later we wished that we had ordered two bowls because really it was more like a cup of soup – fine for one person, but not so much for two.  For the main dish, we went with the smoked brisket topped with traditional sauce.  The last few times I have tried to eat brisket anyplace, I have been disappointed with the dryness of the meat.  Not at Fireworks – the slices were so tender and juicy.  Rather than competing with the meat, the barbecue sauce was quite complimentary.  Although they intended to have the meat come with just one side, online they had advertised two.  Because they had mentioned two sides, they nicely honored that promise.  So we had two types of potatoes – the smashed potatoes which possibly matched the brisket a bit more.  And the French fries because my husband needed a ketchup fix. 🙂
The dessert.  When I had Firework's cola cake the first time, I was celebrating a birthday.  Not sure if they do that still since it has been a few years, but having that cake for a free birthday dessert was definitely a present.  We almost should have ordered another piece of this too, but we did a pretty good job of exchanging bites especially since ice cream was also involved.    Why is dessert so hard to share? 🙂
Although we had eaten at Fireworks before, I definitely enjoyed going back.  In fact, I wondered why we had waited so long to try to food again.  That is why I love restaurant week- a good excuse to dine out and enjoy a fine meal!  For a few more hours, you also can join in with the fun!