I think that cookie dough might be my kryptonite.  In fact I have been known to make a small batch that never makes it into actual cookies.  Besides me, in my family growing up, the guys were the ones mostly likely to make cookies.  (One disclaimer: my Mom has always been a great cook, and my sister learned how to make pies like my Grandma.  Delicious!)  But Dad and brother often made the cookies – I think because they also liked the dough!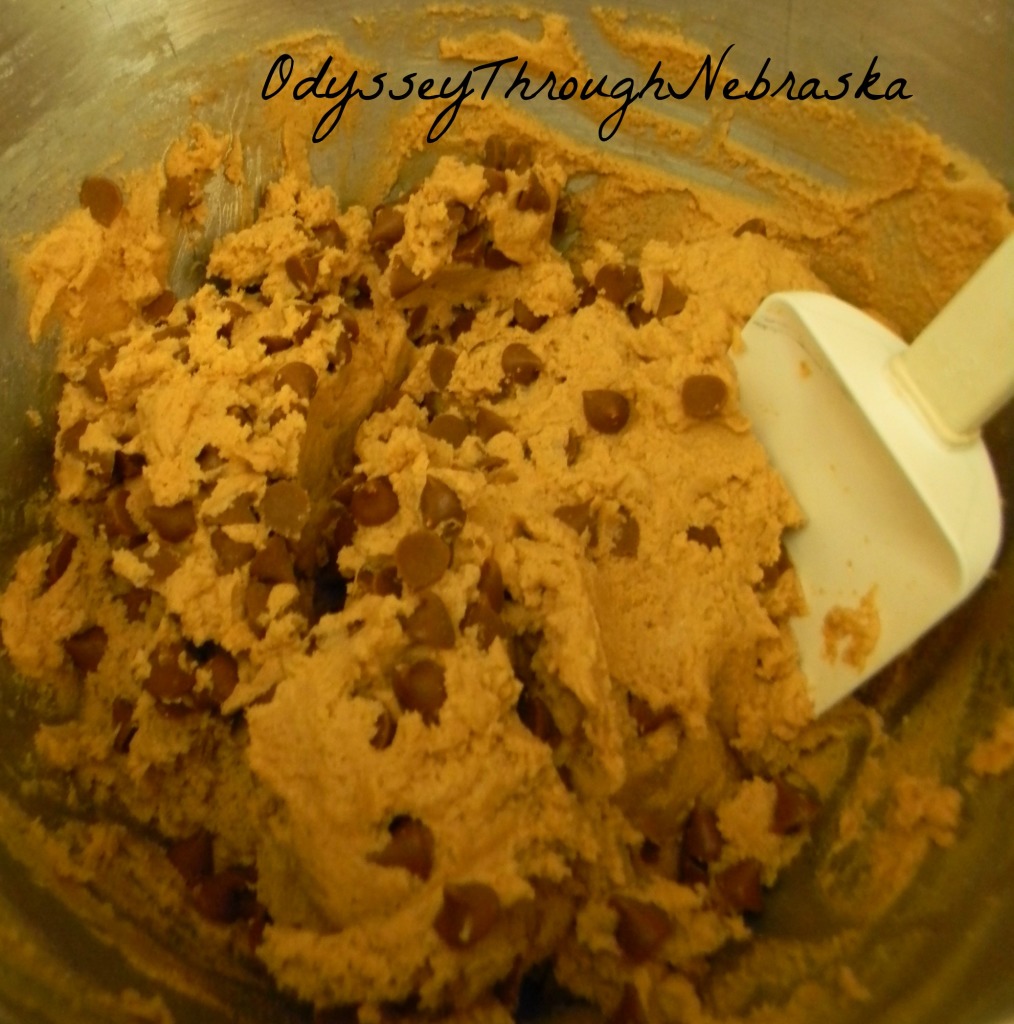 One other family tradition was to leave a spoon of dough on the counter for the ones who were not around when they made cookies.  Since I knew I was going to be seeing my Dad, I continued the tradition.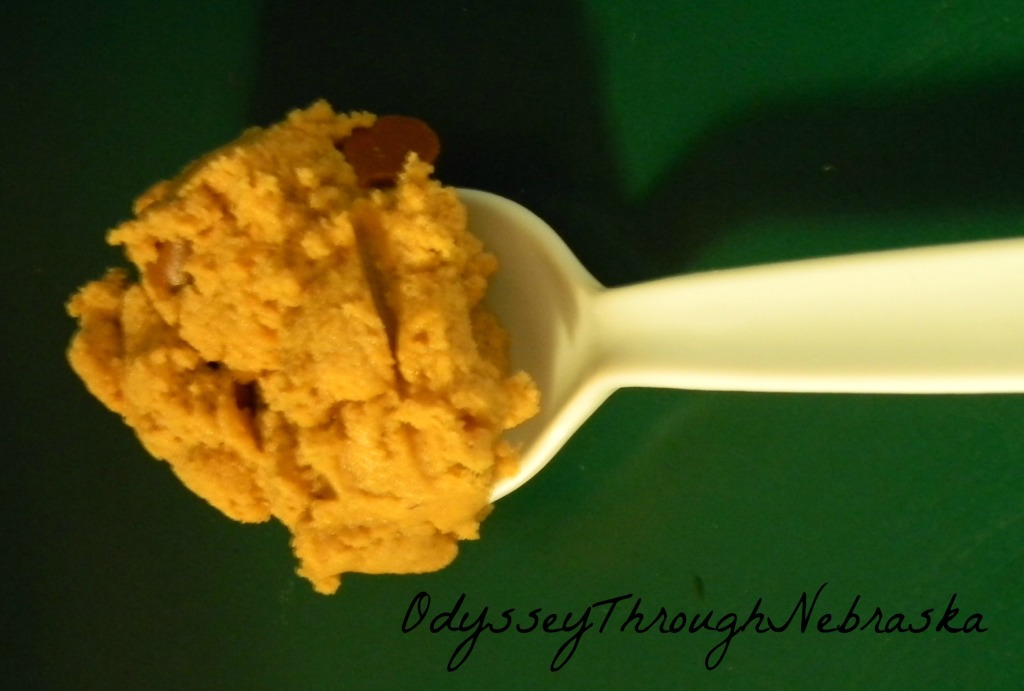 The recipe that I use is pretty basic.  I have determined one thing – while butter makes the best dough, using shortening seems to make the best cookie.  But two ingredients that made this batch of cookies unique: pumpkin spice pudding and cinnamon chips.  (I decided that pumpkin spice pudding was not quite pumpkin enough to be a part of yesterday's pumpkin post! 🙂  )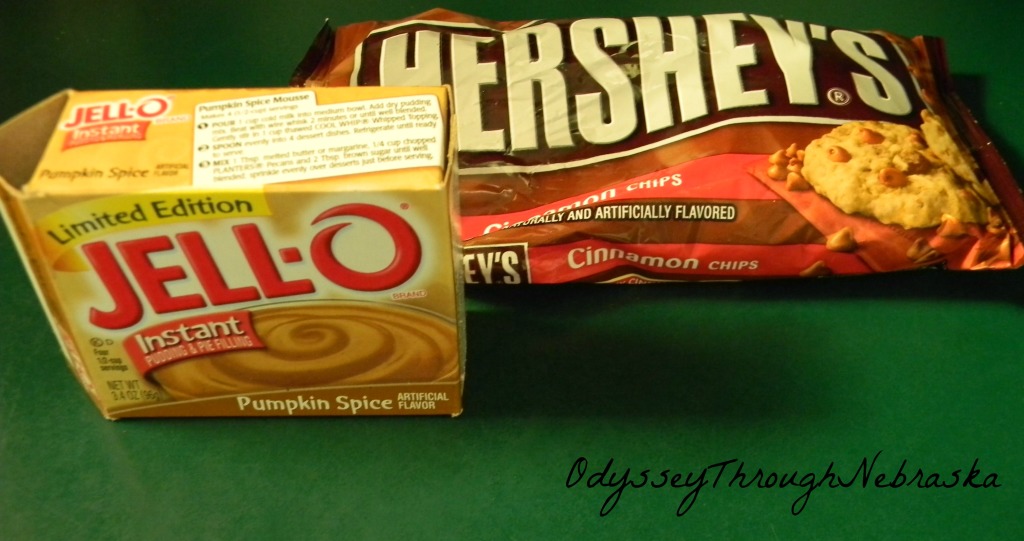 Pumpkin Spice Cinnamon Chip Cookies

| | | | |
| --- | --- | --- | --- |
| 1 pkg | | pudding mix (I used pumpkin spice) | |
| 1 cup | | brown sugar | |
| 1 cup | | shortening | |
| 1 tsp | | vanilla | |
| 2 | | eggs | |
| 2¼ cups | | flour | |
| ½ tsp | | salt | |
| 1 tsp | | baking soda | |
| 6 oz | | chips (I used cinnamon chips) | |

| | |
| --- | --- |
| 1 | In a large bowl, cream together the pudding mix and sugar with the shortening. Add the vanilla and eggs. In a separate bowl, combine the dry ingredients (or at the least, mix in the soda and salt with some of the flour before adding). Gradually add the dry ingredients to the other ingredients. Mix well. |
| 2 | Using a cookie scoop, measure out 12 cookies per sheet. Bake at 350° for 9-11 minutes. (The cookies may be soft at first, but they firm up. I think they taste better if you remove them slightly early from baking). |

 Cooking Tips
You could substitute another flavor of pudding mix or type of chips. If using white chocolate pudding mix/vanilla chips, I would use 1 cup of white sugar, instead of 1 cup of brown sugar.
 Recipe Source
Author: based on Toll House cookie original recipeSource: Odyssey through Nebraska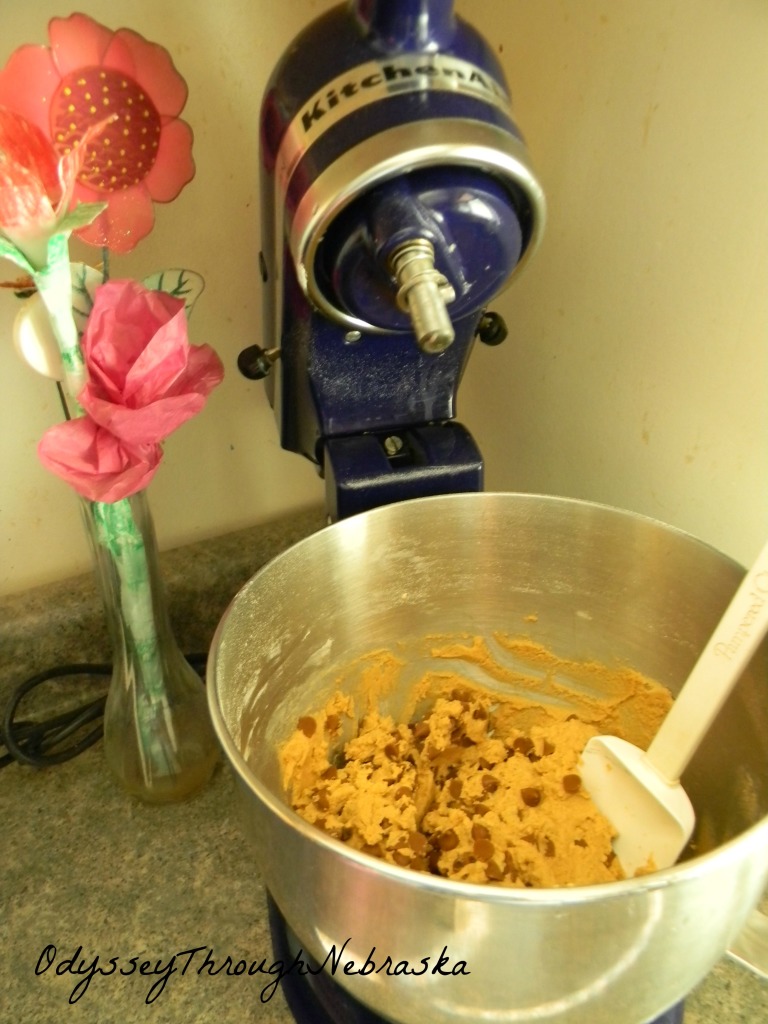 Using a Kitchen Aide mixer definitely makes cookie making a breeze!
This cookie scoop even went with me to college.  I love how uniform cookies always result.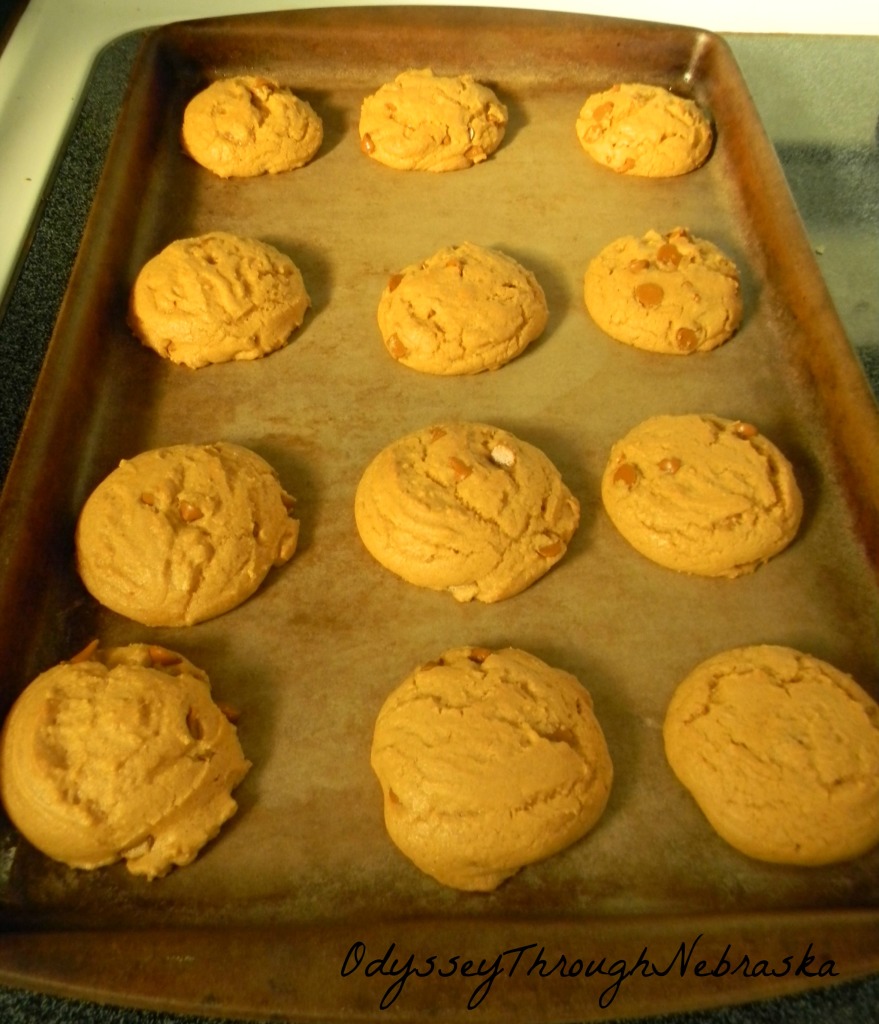 Even though the cookies look slightly doughy, they continue to taste delicious for days if they are not overbaked.  (That is if they last that long!)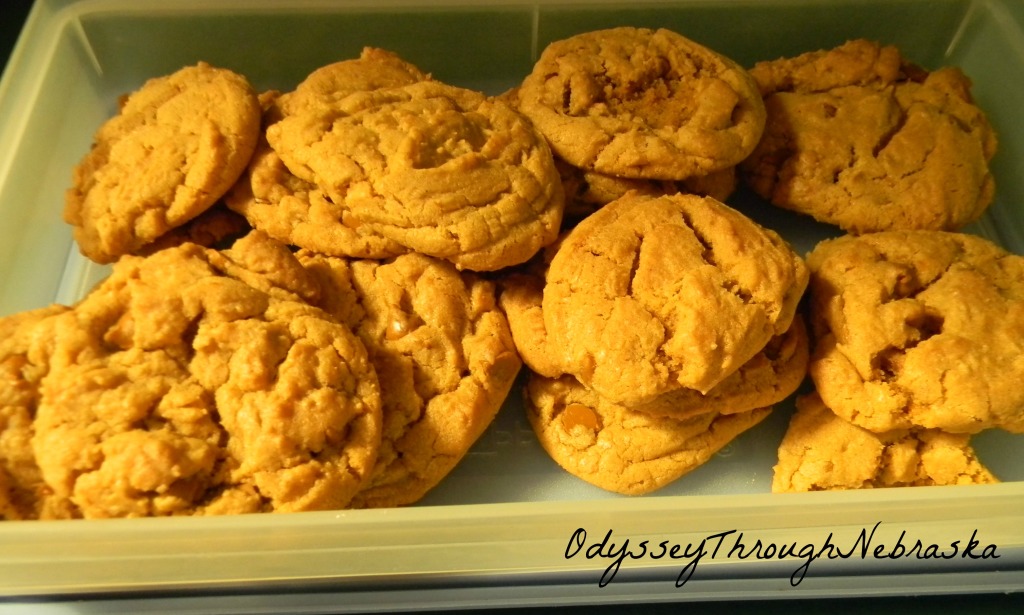 We ended up with quite a few cookies.  (And yes, I did eat some of the dough.  So did my kids – I trained them well!)
If you have allergies in your family …
To make these cookies gluten free:
Most pudding mixes are actually gluten free – certain flavors may vary, so you need to consult the packaging.  You can try to simply substitute a gluten free flour blend (that contains xantham gum).  You may need to play with the amounts of the dry ingredients, so that the dough is the right consistency.  Sometime I plan to try to do just this.  My brother-in-law cannot have wheat, so I have gotten better at cooking gluten free.
As far as adopting this particular recipe to dairy free or milk free – the pudding mix would make that harder.  But, recently I needed to make this type of cookie for my homeschool co-op preschool class.  I made them airy free by using 1/4 c. shortening and 1/4 c. Blue Bonnet light margarine (dairy free, although not soy free).  I did not add the chocolate chips until the end, and kept a few cookies without any chips.  Then I added a few mini chocolate chips to those cookies.  The little ones needed just a touch of chocolate to not notice the different.  For older ones, I would just make the cookies without the chips or buy a special dairy free chips that is available at certain stores.
Egg Free Chocolate Chip Cookies
Think what a better world it would be if we all, the whole world, had cookies and milk about three o'clock every afternoon and then lay down on our blankets for a nap.
-Barbara Jordan-