If you looked at the Wordless Wednesday pictures, I am certain that you could tell that we visited a house.  Did you guess that it was a home of a former Congressman, Secretary of State and Presidential hopeful?  How about a world famous speaker?  Yes, you can find this house in Nebraska.  The official name of the home is Fairview, and over a century ago, the residents were William Jennings Bryan, his wife, Mary, her parents and their children.
While the house is not always open to the public, you can arrange to take a tour.  Bryan Health Center currently uses the home for meetings, but they have knowledgeable docents who will show you around upon appointment.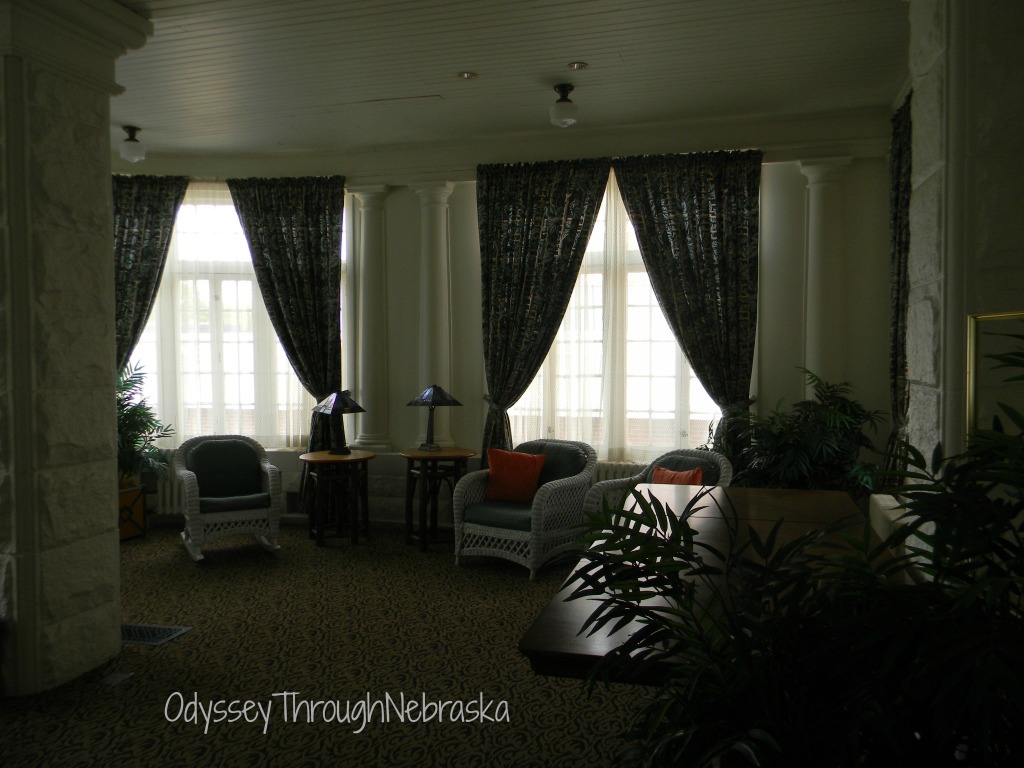 Originally this was an open air front porch.  Due to the heat and the bugs, this room was eventually enclosed. 
Tomorrow I will get a bit more into the history of the house and  the people who resided there.  For today, I am just going to show you a few pictures of the interior.  This does require a bit of guessing since the family furniture is long gone.  But you can still see the original woodwork and the character of the home.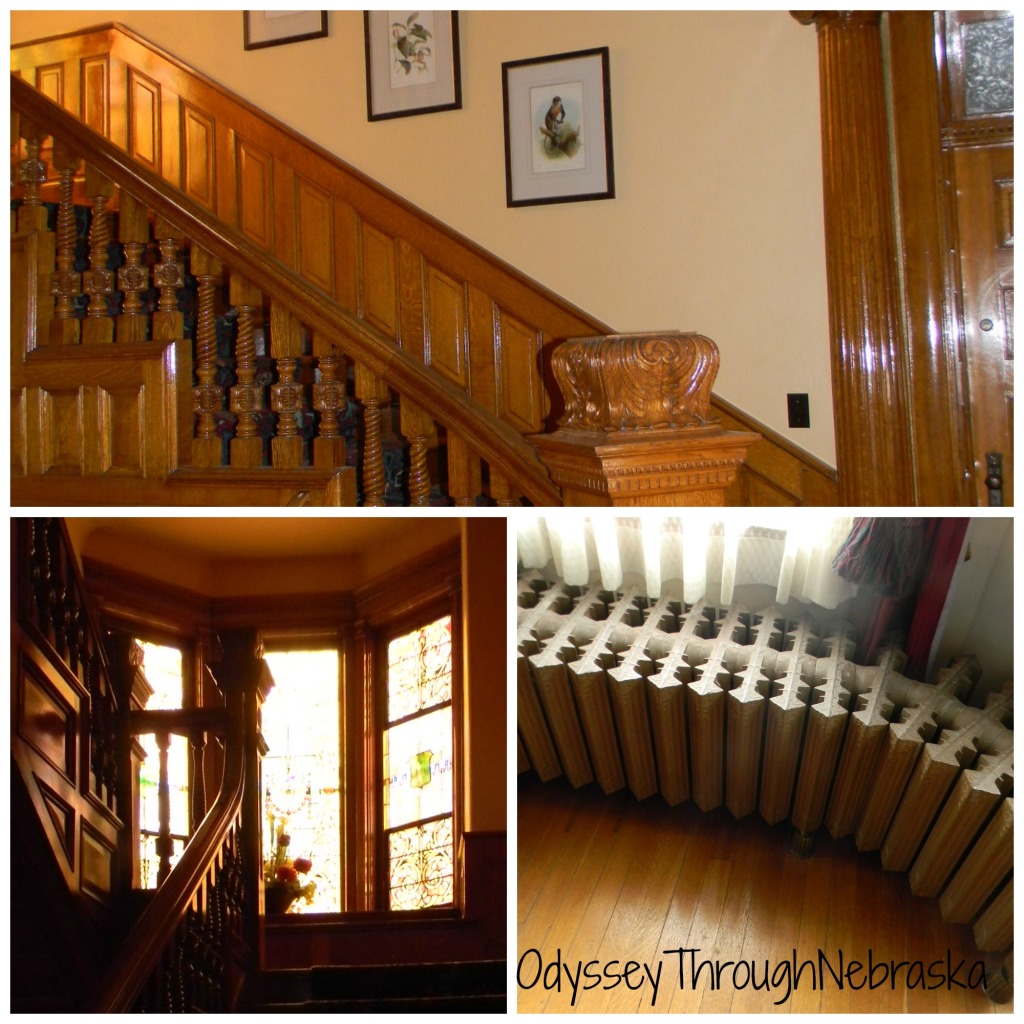 The staircases are still beautiful – both the front and back sets of the stairs.   Of course, the bay windows are exquisite.  Somehow even the radiators look lovely.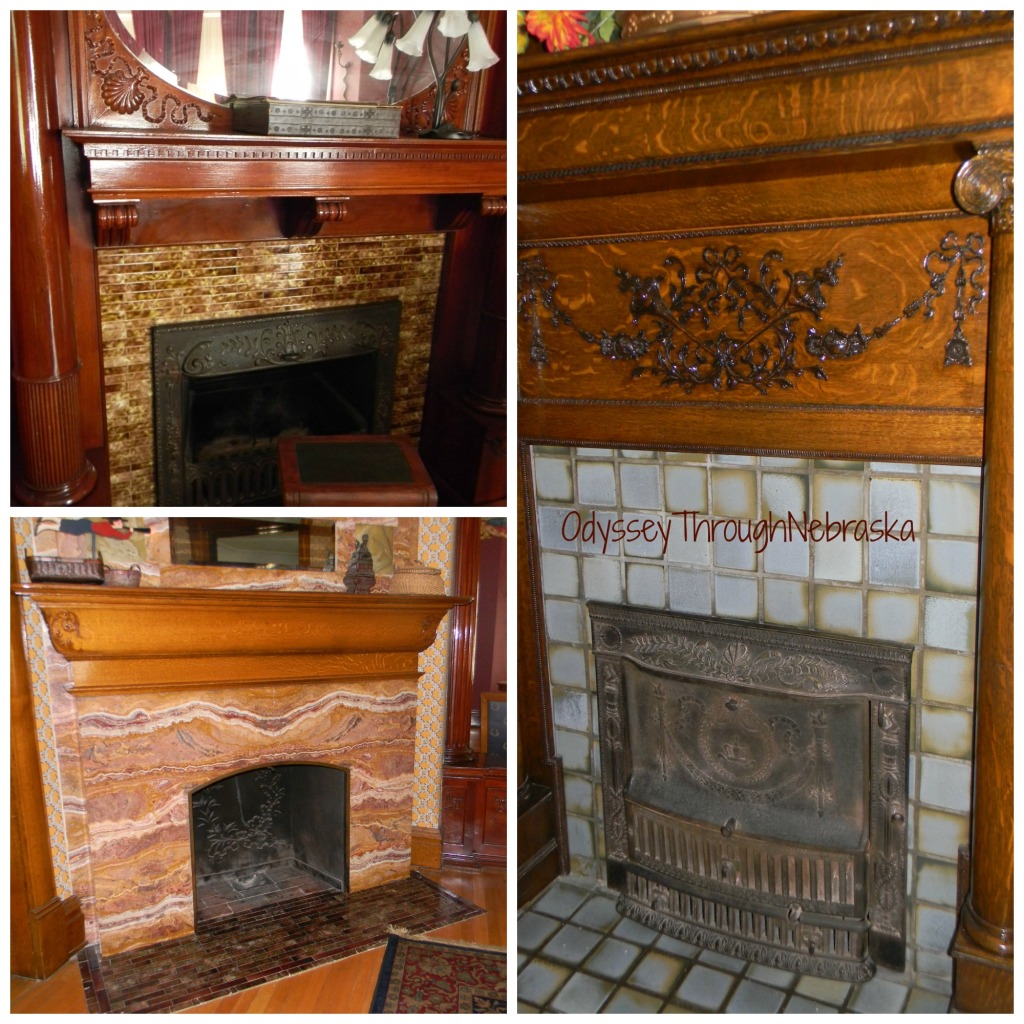 Due to this being an older home, fireplaces were a necessity.  I could not help but appreciate the beauty of the marble and tiles.  Especially noticeable is the fact that all three fireplaces are unique.  I am assuming that there were other fireplaces, but these are the ones especially visible on the tour.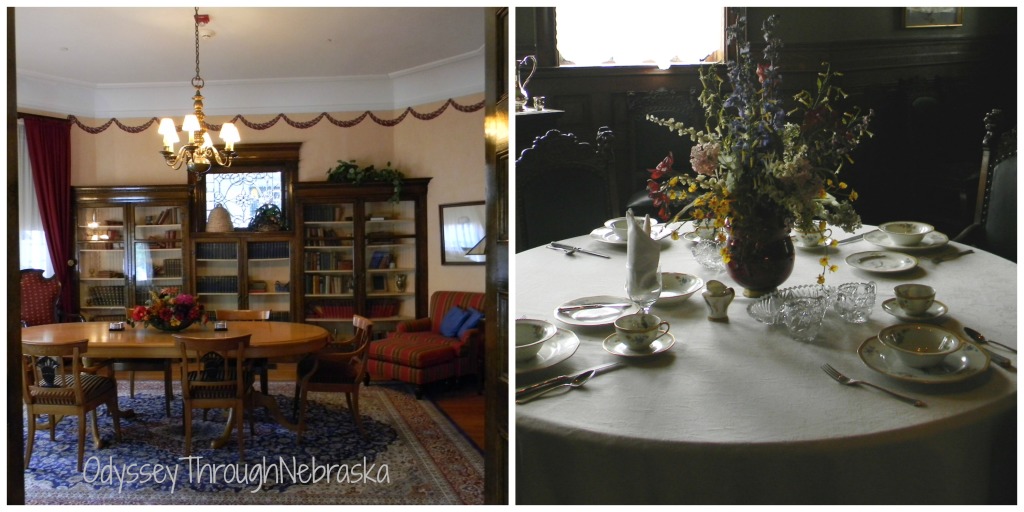 Of course this is not the original dining table that was reserved for the public gatherings and open houses.  Neither is the table that is shown in the daylight basement.  But they do both give you an idea as to what experiencing Fairview would have been like.  Tomorrow I look forward to telling you more.
P.S. Technically I posted my "Wordless Wednesday" this morning, but "Thoughtless Thursday" did not make sense even though posting yesterday did slip my mind.  Hopefully I still gave you enough time to guess the place that we visited!