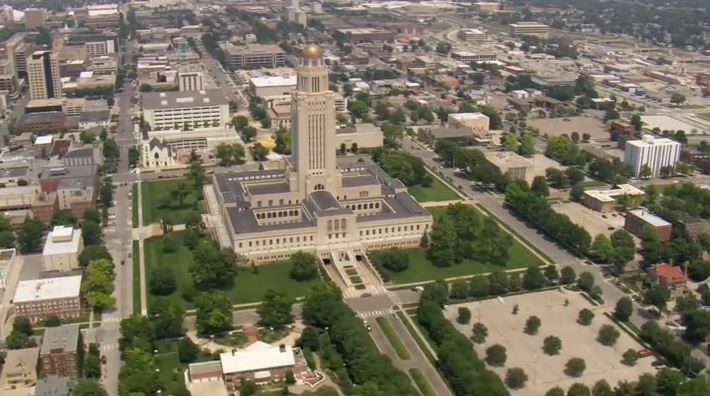 Were you able to watch the "Nebraska Land and Sky" presentation on Nebraska Public Television this week.  If so, you know that this is a DVD worthy of adding to your collection.  (If not, you can try to win the DVD, so that you can watch it.  🙂 )  The giveaway ends in several hours, so now is your chance to win!
"Nebraska Land & Sky" Giveaway
I will announce the winner of the DVD on my Odyssey Through Nebraska Facebook page tomorrow. Note: if you are not one of my two lucky winners, the Nebraska Land and Sky presentation MIGHT be available online in the next few weeks.  I checked today, and the program is still not up.  Sometimes they add them, but since this one is in conjunction with several groups, it may need to be purchased rather than watched online. Note: the photo is one from the video and is used with permission from NET.
P.S.  Since this is my THIRD post today, I am going to skip bringing you a "Savoring Saturday" post tomorrow.  Instead I will have two great "Tasty Tuesday" posts with fun lunch ideas for back to school time.  Eating in AND eating out!  Until then, have a great week-end!