I must admit that we did not go to the Nebraska State Fair looking to purchase food to take home with us.  In fact, when we went into that building, we were looking for our relatives – the ones that run Holen One Farms.    Although Mike was out exploring the fair, we found Renee and enjoyed talking to her!  Plus we stocked up on their Java Rib and Roast Rub – the large size this time!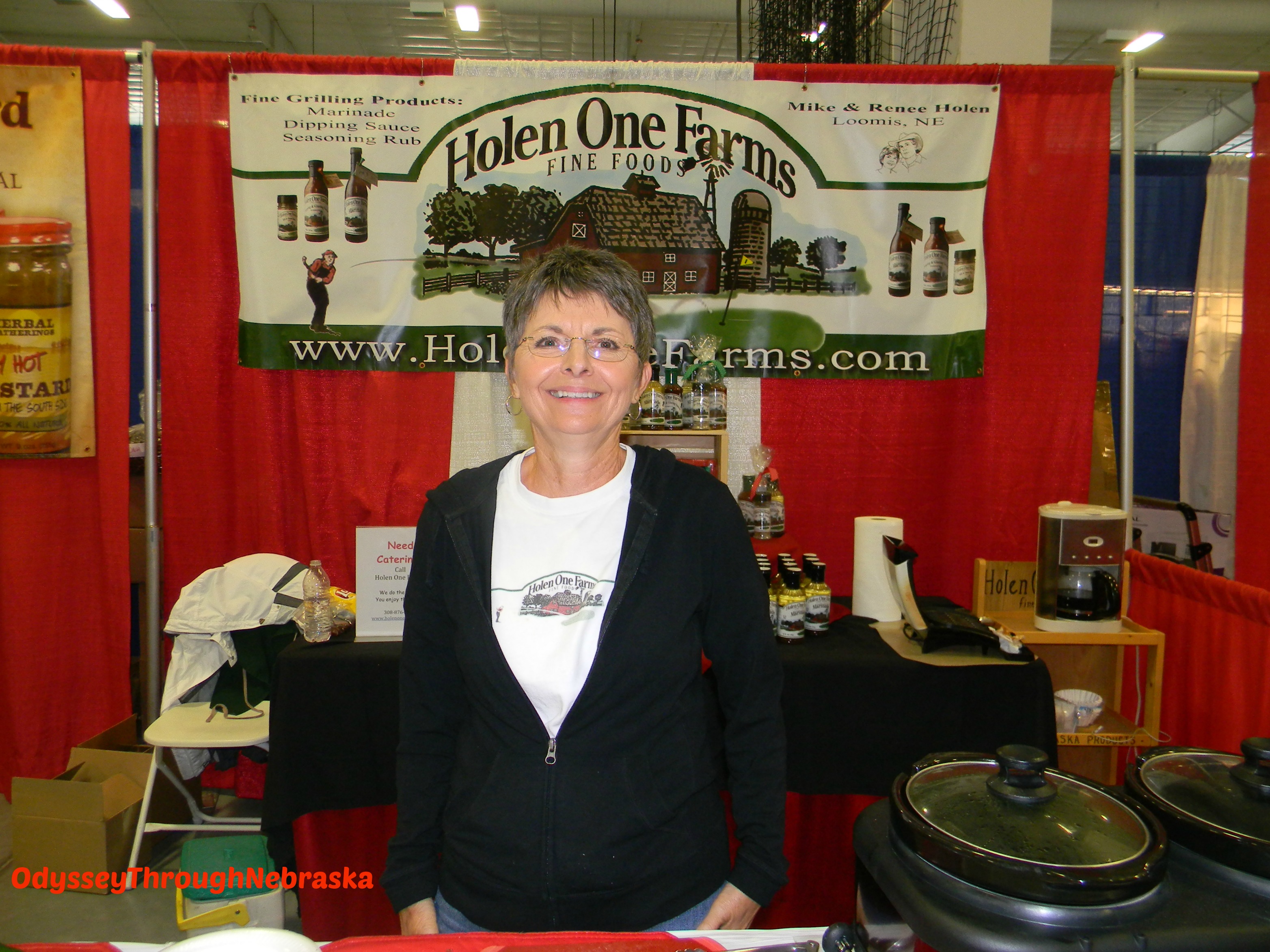 As the booth next door had a great display of Nebraska popcorn, my kids were quite excited about the samples.  Not surprisingly, we did end up leaving with more than we planned on.  In fact, we are we glad that we did.
What sold us?  The fact that they sell jalepeno microwave popcorn.  The spicy people in my family thought that was pretty cool.  Or should I say, "hot."  Plus they also sell natural, cheese, butter and extra butter.  More selections than you can often find in the store.  Best yet? This company is based in Nebraska.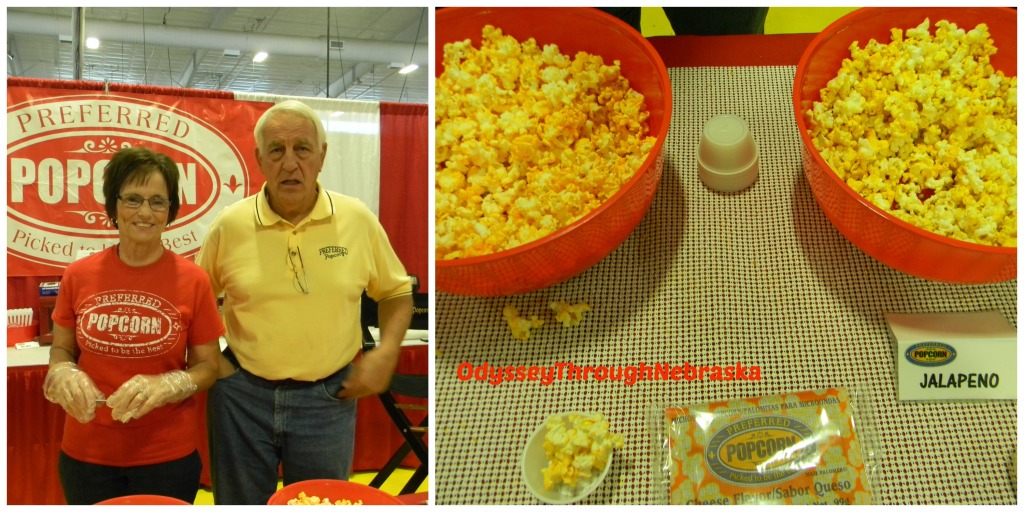 Originally when I took the picture of the couple, I thought that it was their company.  (Being in a bit of a rush to leave since we had been at the fair for almost 8 hours, I neglected to get their names.  Or at least keep track of their card.  Thanks, nice Nebraska farmers!)  Anyway, upon doing further research, I discovered that in fact Preferred Popcorn is grown by several different Nebraska farmers.
As I looked around their website, I enjoyed learning interesting popcorn facts and seeing what popcorn looks like while it is growing.  I also was quite impressed with their mission statement.
"Preferred Popcorn strives to honor God by producing high quality popcorn and serving our customers with integrity."

Preferred Popcorn's prices are quite reasonable (> $.50 a bag), and the price goes down the more you buy.  In addition, they sell products in bulk and for concession stands.  While you can order online, due to UPS shipping costs, you may want to place a rather larger order.  Thankfully they do also sell their popcorn in stores across the Midwest – to find out which ones, please contact them.
Two great central Nebraska companies.  Two great small businesses to support on this "Small Business Saturday."