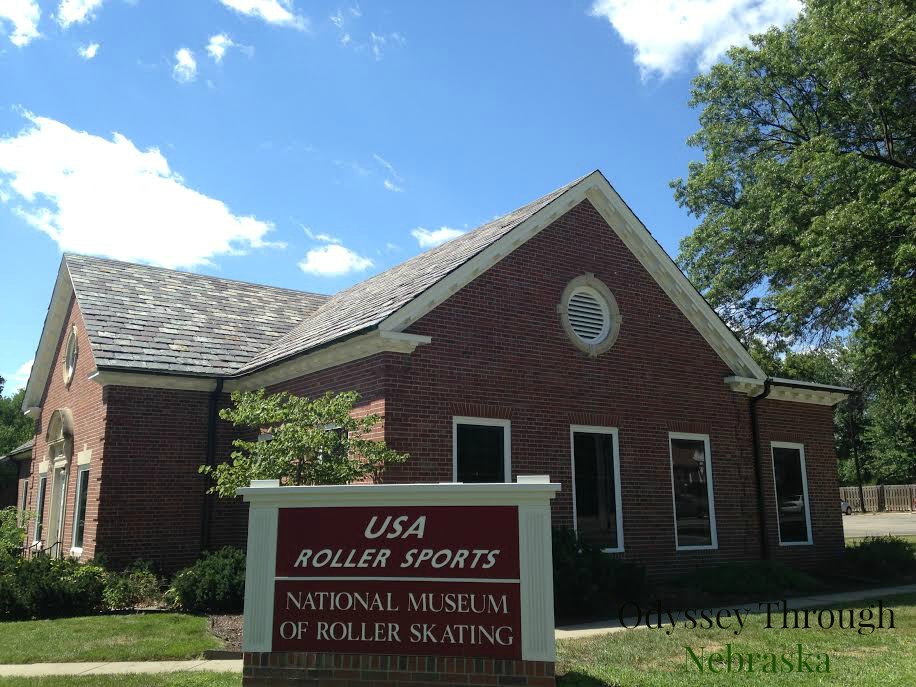 Inside the headquarters of USA Roller Sports, you will find the unique National Museum of Roller Skating.   Located right in the center of Lincoln at the corner of 48th and South Street, this location is quite accessible.   Full of fun displays and interesting artifacts, having a national museum here gives Lincolnites a great opportunity. Due to being inside a business, they are only open during weekdays from 9 to 5.
This museum has always had a place on the Lincoln's "Be a Tourist in Your Own Hometown" passport program, so we have stopped here several times.  While the majority of glass cases are only in one large room, they continue to add more memorabilia every year.  As you will see evidenced by my display pictures, this is the perfect place for a scavenger hunt!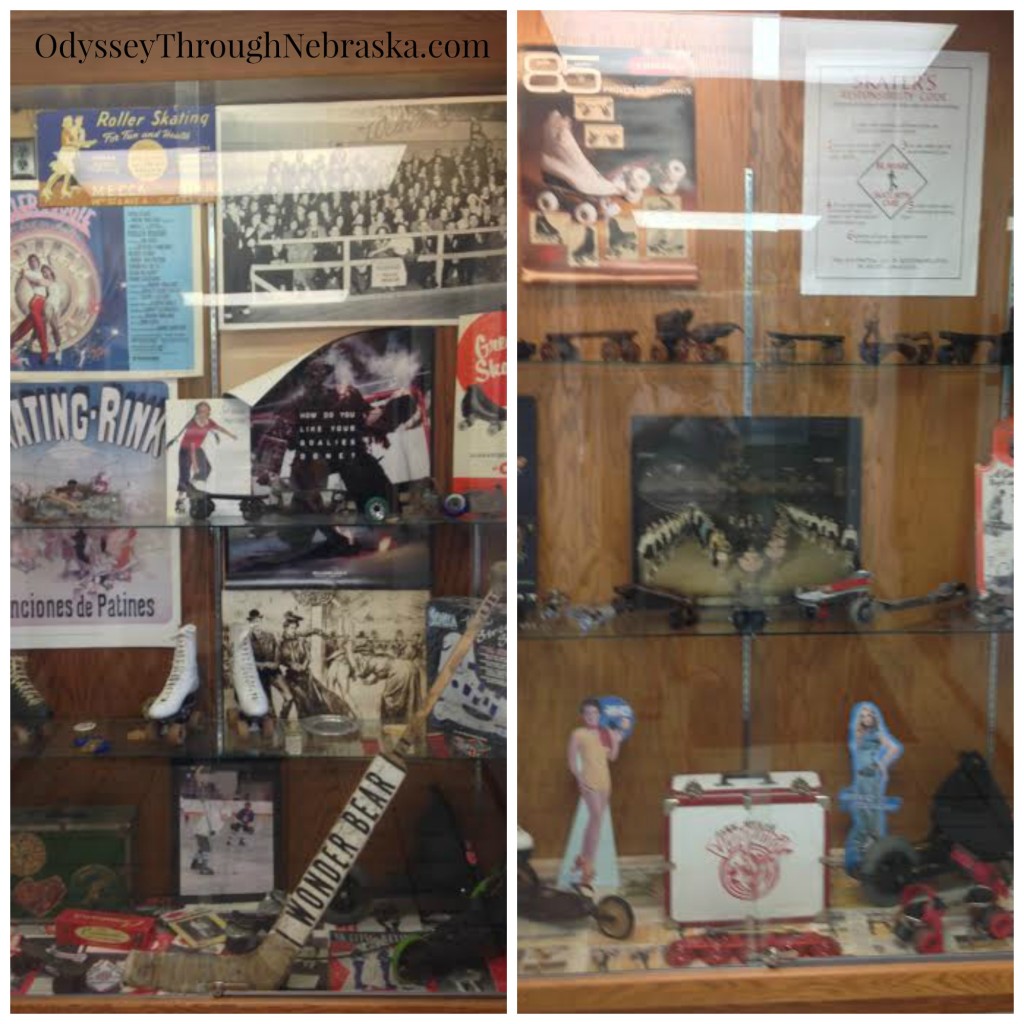 These two displays were just added to the entrance area.  All kinds of fun things to find including roller boogie, a superstar with her own skating doll and antique skates.
The above picture is in the USA Roller Sports area – I always liked watching Apollo!  The hallway lines include tributes to former coaches and skaters.  Have your kids see if any names are duplicated.  Or if any players ended up becoming coaches.
The museum itself features all kinds of displays.  If you took time to read about each item, you could be there for several hours.  Have your kids pick their favorite outfit.  Have them find cartoon characters featuring skates.  What is their favorite item?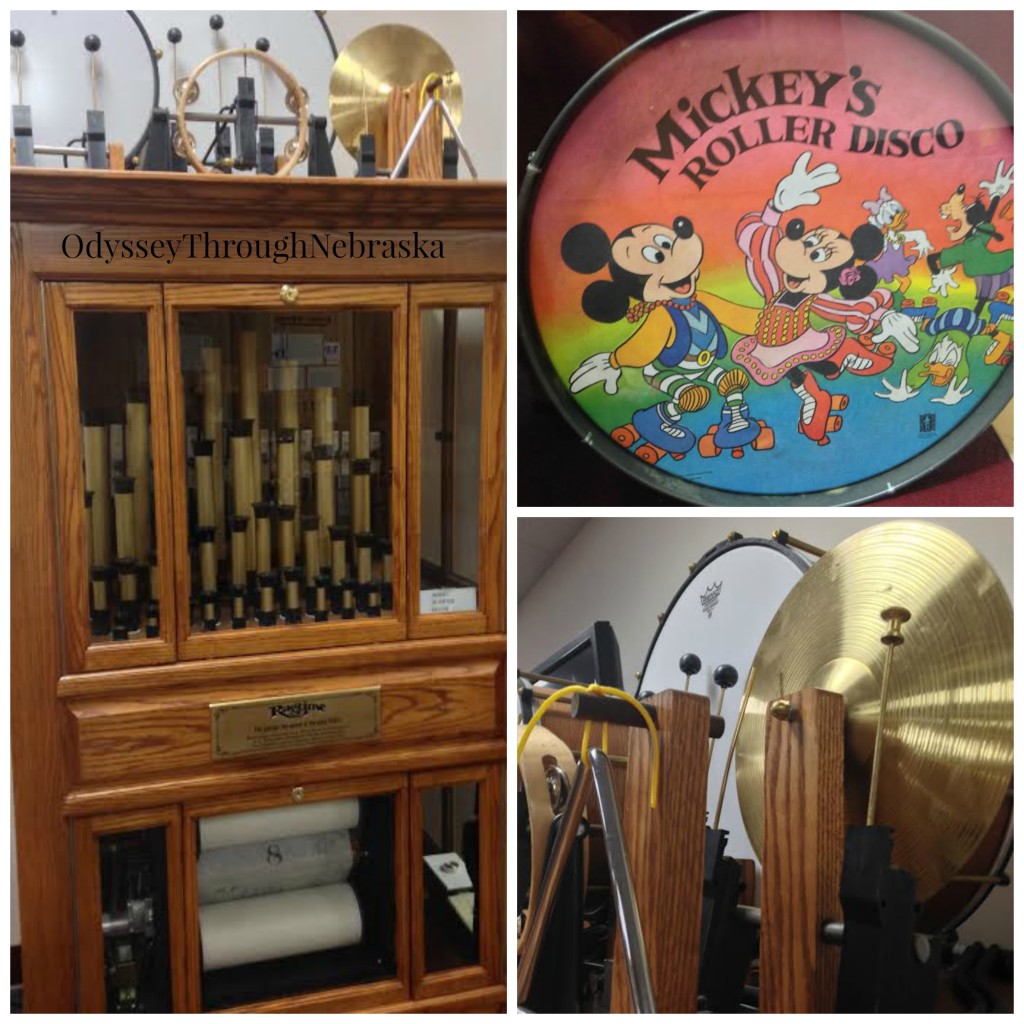 This player is a fun replica of the music that used to entertain skaters around the rink.  For $.25, you can get a live rendition.  I thought it was worth the quarter to see all of the drums and pipes moving.  I will attempt to post the video that I took in a bit.  The Mickey Mouse drum is also a fun item to find.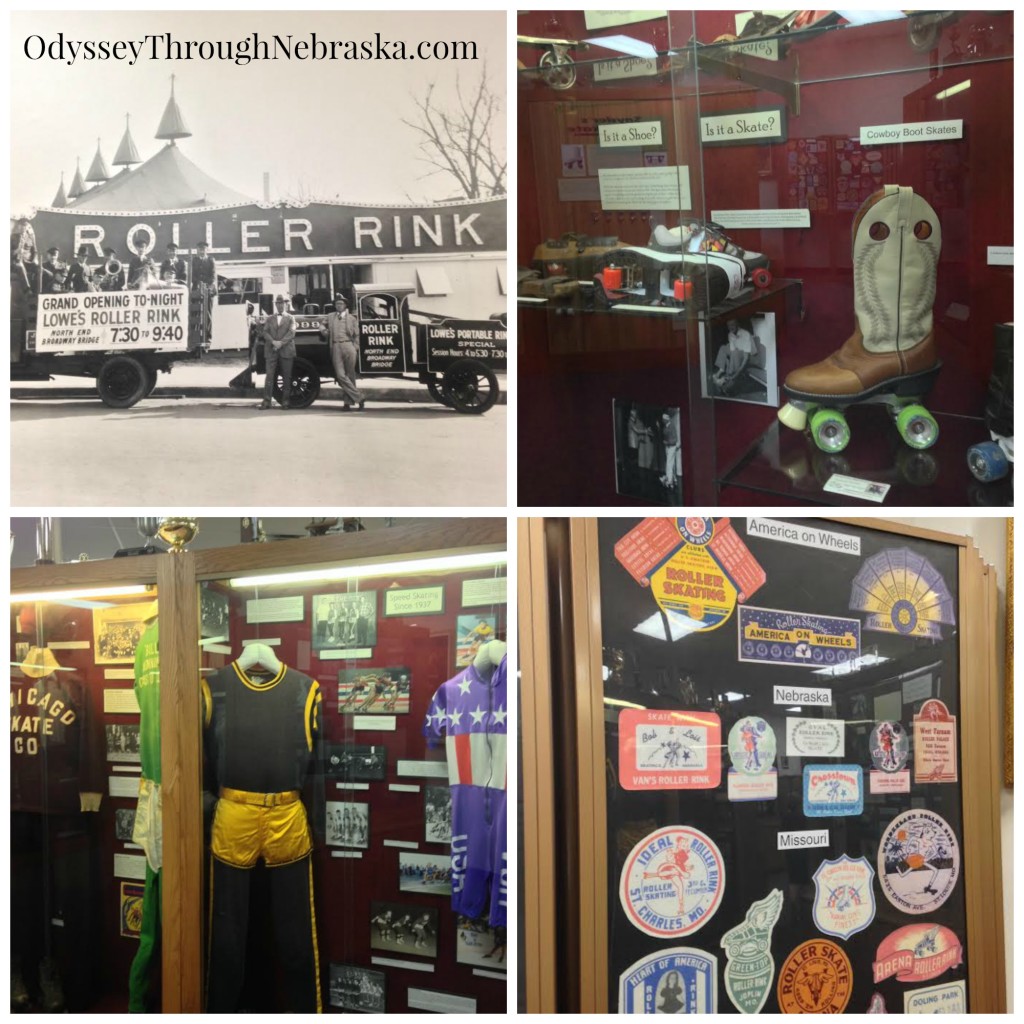 Identifying items by decades would be fun.  The display of unique skates, such as cowboy boots, is definitely interesting.  Finding your state in the "sticker" section is also a good challenge.  Trying to imagine yourself in some of the old time outfits would also be fun.
My kids each had parts they appreciated more.  My boys always seem to enjoy spinning all of the wheels on the large display.  My daughter loves seeing the sparkly outfits.  The roller skating children statue is a new one and provides the perfect photo opp.
Take a spin into the National Museum of Roller Skating – you will be glad that you went!