Ever since I was a child, watching the Nebraska Cornhusker football team play in a bowl game has been a part of my Christmas vacation.  With the Cornhuskers playing the Tennessee Volunteers tomorrow, I must say that I am quite excited about the game.  I realized this week that I have never written a post about the Husker's post seasons football events on this blog.  That definitely needs to be remedied!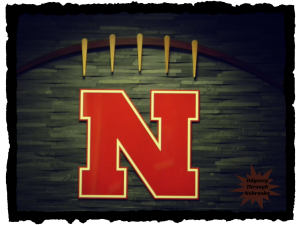 The Huskers played in their first bowl game in 1941: the Rose Bowl.  Why I distinctly remember watching so many bowl games was because Nebraska played consecutively for 35 years.  1969-2003.  That covered my whole childhood and even into my parenting years.  Back then, playing in a bowl game was a bigger distinction. Now there are so many games that as long you have won more games than you have lost, you are pretty much guaranteed a spot.
The Nebraska Cornhuskers football team is third place among all time bowl games played.  So far just one game behind Texas and  eleven games for Alabama for all-time bowl games played.  If you go to this Huskers link, you can see a commemorative picture celebrating Nebraska's fiftieth bowl game appearance a few years ago.  This is also where you can see all of the Husker bowl games with final scores.  As a former member of the Big 8, the Huskers have had the most appearances in the Orange Bowl.
Back in January 1997, I had the privilege of attending the 1996 Orange Bowl.    We traveled down and back to Florida in a matter of days.  A long trip that was definitely worth it!  Especially to see Coach Tom Osborne's last game.  During that football game, the Huskers also played the Tennessee Volunteers.  Peyton Manning happened to be the Vol's quarterback.  The game was quite exciting and ended with a Cornhusker "W."  Hopefully the same thing will happen tomorrow when we match up with Tennessee in another bowl game.  Music City Bowl, here we come.  Go, Huskers!