In thirty minutes, the premiere of Nebraska Stories Season 7 is taking place on Nebraska Educational Television.  As promised, I am giving you a specific preview.  Tonight happens to have two episodes.  The bulleted sentences are specific information from NET– a teaser without giving too much away.  Then I thought I would give you my own personal reflections.  Hopefully between both insights, you will feel compelled to watch for yourself!
Episode 701
"

Rodeo Bullfighter" is about a young bullfighter from Lexington who hopes to go professional but will have to wait until he finishes school.

Having attended our first family rodeo this fall, I have to say that watching the bullfighters (possibly formerly known to you as rodeo clowns) was just as fascinating as watching the bull riders.  They have to be in tip-top form.  Watch this story to learn more about that process.
"

Pure Energy" features 2,000 kids who compete in the National Science Olympiad on the University of Nebraska-Lincoln campus.
Seeing this much enthusiasm for science rather than just for sports was fabulous.  All I know is that I could sit down with any of the competitors and have quite the education.  Rather intelligent kids came to Lincoln for that event!
"

Camp Roadshow" is a behind-the-scenes special look at one of the most popular series on PBS, "Antiques Roadshow," from Omaha.
This is one PBS show that can definitely draw me in – I am rather fascinated by the value of family heirlooms.  (Of course if I knew that my lantern was that valuable, maybe I would outlaw dribbling in the house!)  Seeing how this production team works has been working together for years adds another layer of fascination.
"

The Artist's Wife" follows the journey of wife, mother and artist Mary Tejeda Brown who painted the landscape of Northwest Nebraska, even as her vision dimmed due to macular degeneration.
This woman is truly inspiring and talented.  I greatly appreciate when older people are given honor for their talents and wisdom, rather than pushed aside.  I was unfamiliar with both her and her husband's art, but I will be investigating more before I teach art this spring in the homeschool community.
"

The Girl from Broken Bow" explores a family treasure that reveals a surprising story.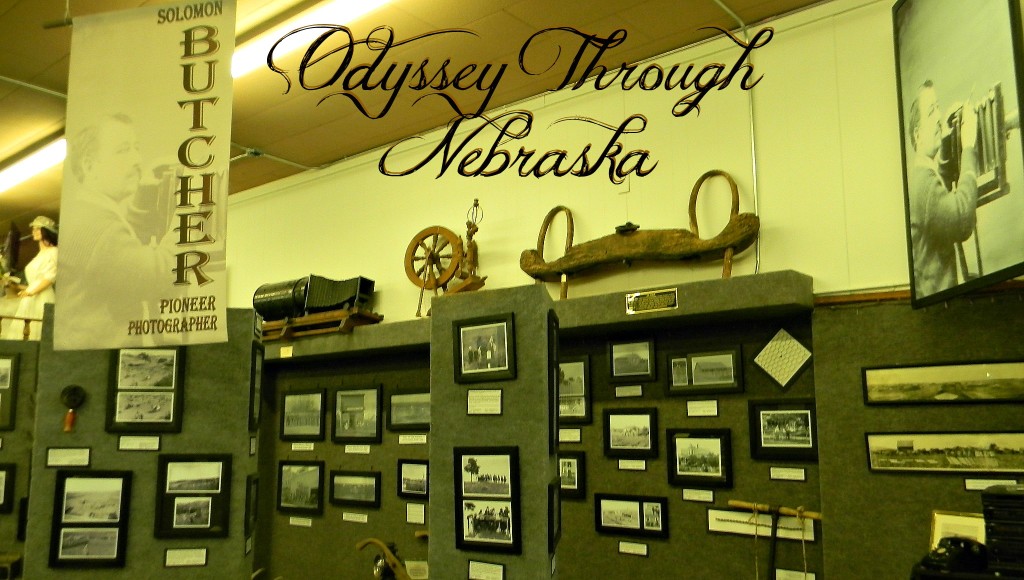 I learned from the producers that this young lady happened to be an intern at NET and decided to produce her own story with a bit of assistance.  This excerpt excited me because she visited a museum that our family loved exploring: Custer County Museum.  (I just realized that I have never fully shared our experiences there – guess you know what is coming up for a Wordless Wednesday!)  Anyway, I have also enjoyed studying about Solomon Butcher.  He is a part of this story and is an integral part of the museum since many of his photographs happened in that county.  The image below is from his display.  I really enjoyed  hearing about this young woman's process of researching part of her family story.
Episode 702
If you do not know very much about the LaFlesche family, they are fascinating ones to study.  One biography that I can personally recommend is written for young people but is so well done.  The length is perfect for a quick read.  A doctor to her people : Dr. Susan LaFlesche Picotte
"

The Warrior's Pen" visits a Lincoln workshop for veterans that uses the power of the pen to help heal the wounds of war.
Helping veterans to reflect in a safe environment has to be a cathartic experience for them.  Glad that they have a safe place to be real.  This story is a reminder that processing is important.
"

Restoring the Self" examines the power of art therapy as a tool in relearning basic life and coping skills after a young Lincoln woman recovers from a brain injury.
Seeing what people draw is interesting because sometimes sketching can supersede written language.  This story also reminded me of the importance of recognizing that unless I know the story, I cannot begin to know what people are struggling with.  This young lady's progress is also inspiring.
"

Kickstarting a Comeback" follows Lincoln native Philip Zach as he puts the final touches on a musical journey fueled in part by Kickstarter.
We are BIG Arrows and Sound fans around here.  (Seriously – click on the link & you will be too!)  Zach's musical ability is amazing and now that we know his story, we appreciate his efforts even more!
"

Dream Car Auction" goes to Pierce to capture the sights and sounds of the Lambrecht Chevrolet auction where $2.8 million in vintage cars were sold over a fall weekend.
Why didn't we travel up this auction?  That is all I can think when I see all of these cars in one place!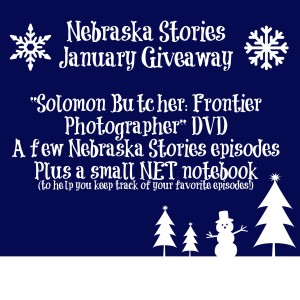 Giveaway time!  To win, please comment below on which segment inspired you the most.  If you are unable to watch the episodes live, you can click on this link to find them.  You have the option of either watching the whole shows (recommended!) or the specific stories that particularly interest you.  The image tells just what is up for grabs this time.  🙂  I hope you will enjoy learning these Nebraska Stories right along with me this winter.