Today spring seems to be blowing into Nebraska.  In fact, if you stand outside for long, you just might blow away .Because our weather seems to fluctuate so frequently in our fine state, I think this has to be a frequent discussion.  What is kind of funny is that growing up, I remember my grandparents especially bringing up that topic.  Since one of my grandpas was a farmer, his livelihood was affected by the weather, so that probably makes sense.  But now our parents often discuss what the weather, and my husband and I must be getting old, because now we do the same thing.
Anyway, our family has been staying home this week trying to get lots and lots done around the house.  As we enter into our final stretch of school, I decided that time would go much better if our house was a bit cleaner and if I caught up on some paperwork.  So far we are making progress, but that means no new adventures for me.  Yet if you follow this blog, perhaps you will remember that I had not one, but two, giveaways.  Initially I planned on announcing the winners tonight, but I think I am going to use this as a reminder post instead.  All of you have to do to win the $20 worth of arcade money to Alley V or the NET prize pack is comment on the particular posts.  The links to the particular posts are below!  Besides reminding you about the giveaways, I have another very important reason to write this post.  Tonight IS the perfect time to tell you all about an event that is happening in the Lincoln area that you will not want to miss!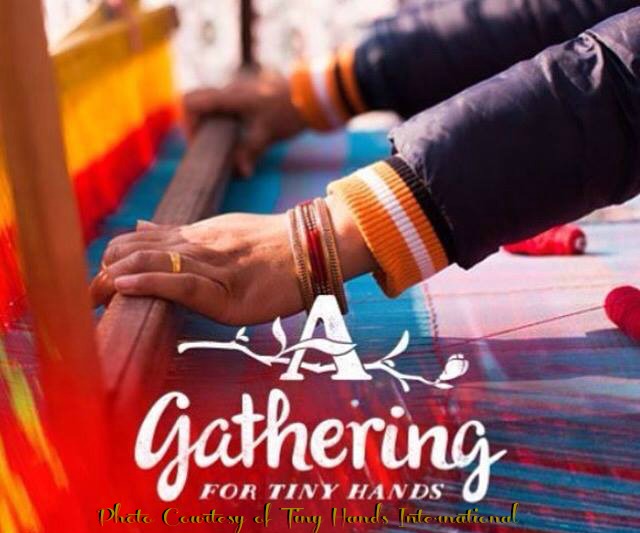 This Saturday,  Tiny Hands International, one of my favorite Nebraska based organizations that makes a HUGE impact worldwide, is having an outreach opportunity that is open to the public.  From 1:00 to 4:00 in the afternoon at St. Mark's United Methodist Church in Lincoln (85th & Pioneers Blvd.), you can attend "The Gathering."  This craft-style show features 35 unique vendors.  Not only will this event benefit Tiny Hands financially as some of the vendors are donating part or all of their profits to the cause, but you learn more about what Tiny Hands does to fight trafficking here in the United States and across the world.  A great way to start off the week-end!
P.S. Here are the links to the two giveaway posts in case you would still like to enter …