Today snow is predicted.  Was forecasted.  We might get snow?  Nebraska weather predictions fluctuate quickly.  Regardless of if we see a little or lots of white stuff, this week has been cold!  Not sure if the weather has been the same in your part of the state or country, but I think many people are hoping that winter ends sooner rather than later.  The best antidote while waiting for winter to end?  A warm cup of soup.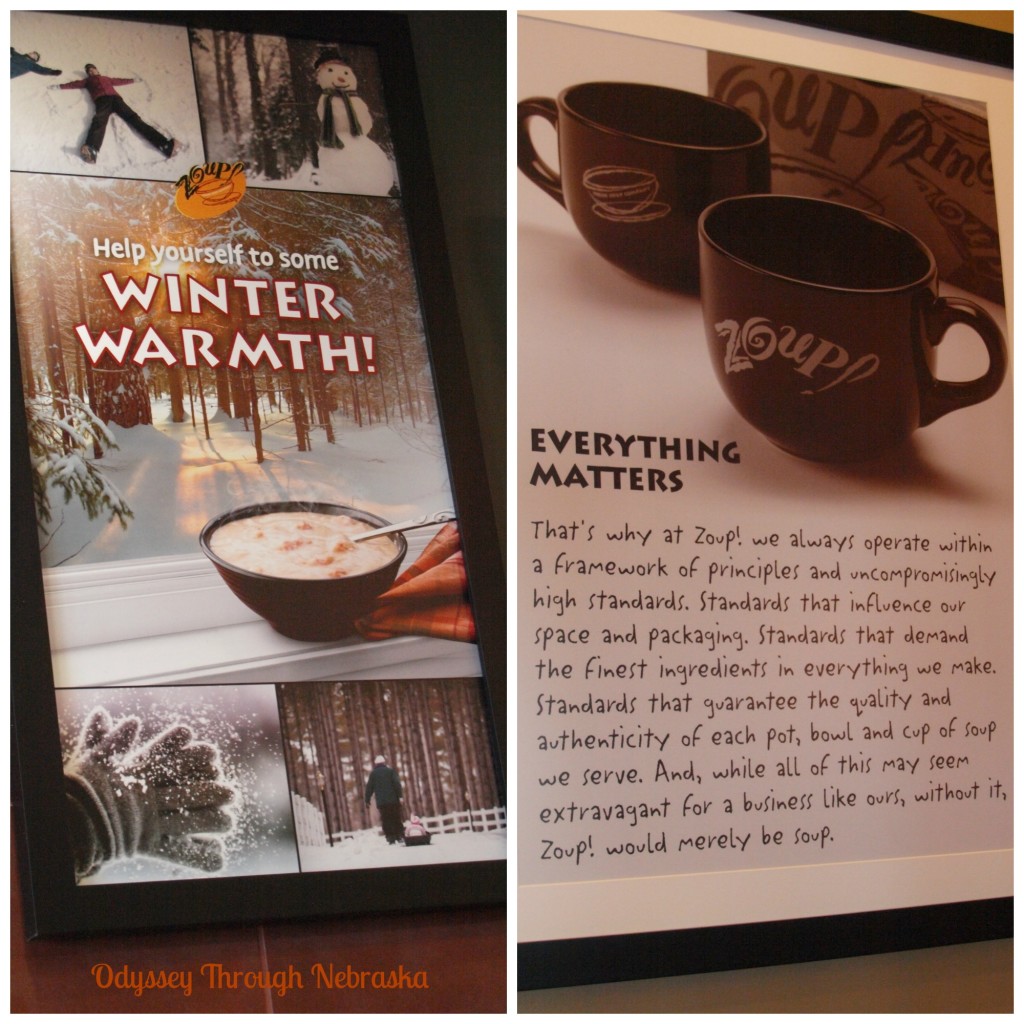 Last summer I had the privilege to meet a dear friend for lunch at the newly opened Zoup.  Although having soup during summer seemed odd, I was quickly convinced that their selection is yummy any time of year.  Especially since I paired it with a summer salad.  Soup is not the only option – they also do have seasonal salads and sandwiches.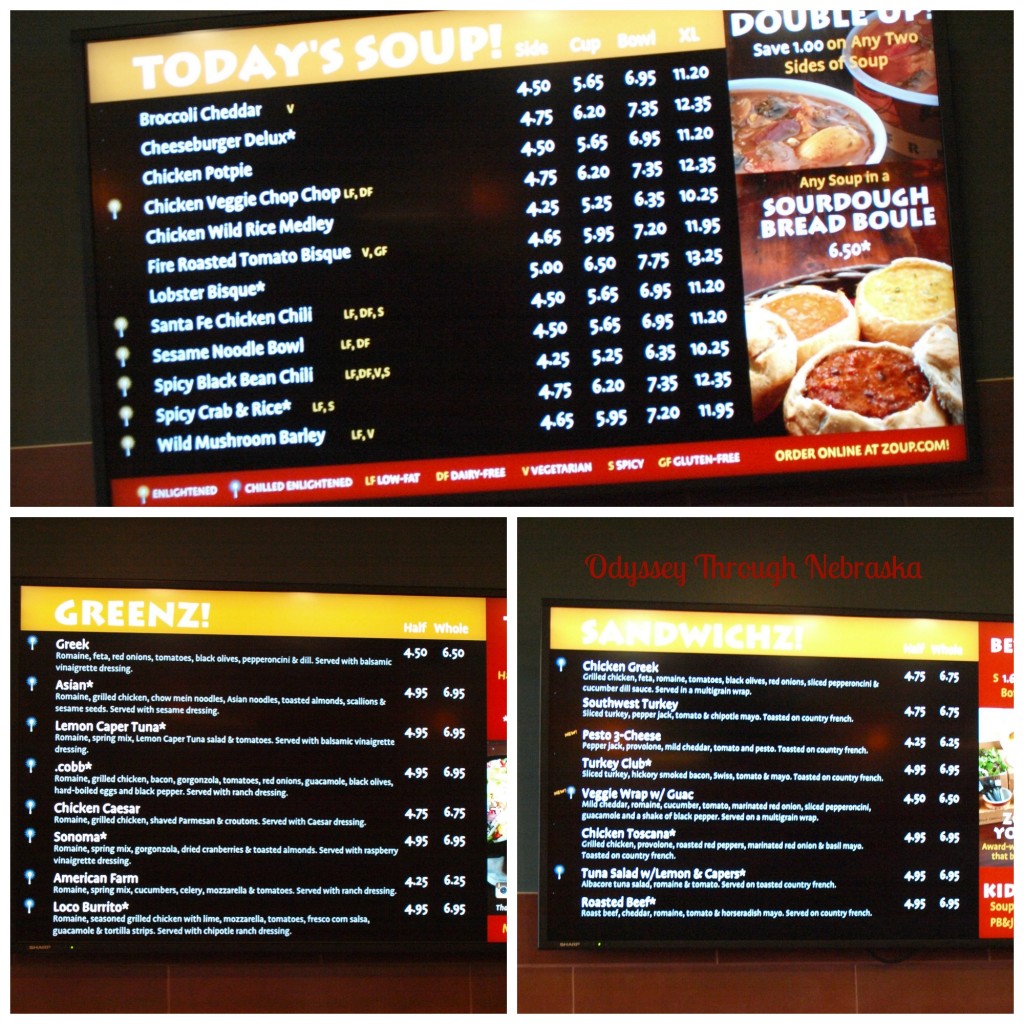 After the Nebraska Christian Home Educator's Legislative Day, we went over to Zoup!  After all, for surviving a week of sub-zero temperatures, you deserve to enjoy hot soup for lunch.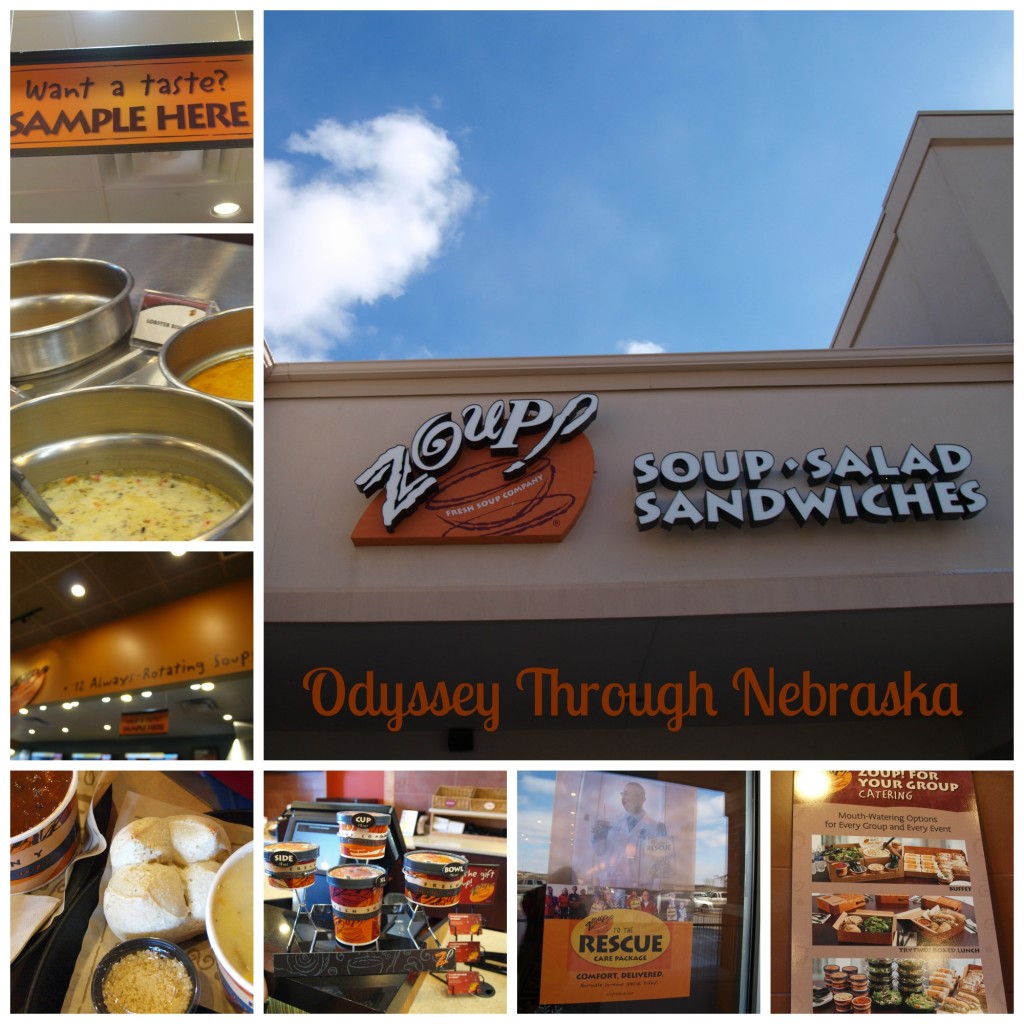 Soup to Sample
One of the best things about the restaurant is they encourage sampling.  For the sake of their soup supply, I did limit each of my kids to two little sample cups.  Our family planned to order two kinds of soup.  Now we had to narrow down our choices.
I sampled the lobster bisque since I was pretty sure that my kids were not going to want to order that.  Delicious! I can easily tell why that is one of the two soups that is always on their menu.  The other one?  Chicken pot pie complete with crust.  We ordered that along with their spicy black bean chili and both were hits. Sharing two different bowls worked well and was a fun way to enjoy variety.  Both soups were a hit along with the choice of roll that came with each bowl.  Due to all of the sampling, you can easily develop many favorites.   To find out which of their 12 rotating selections are on the menu, you simply need to go to their website that day.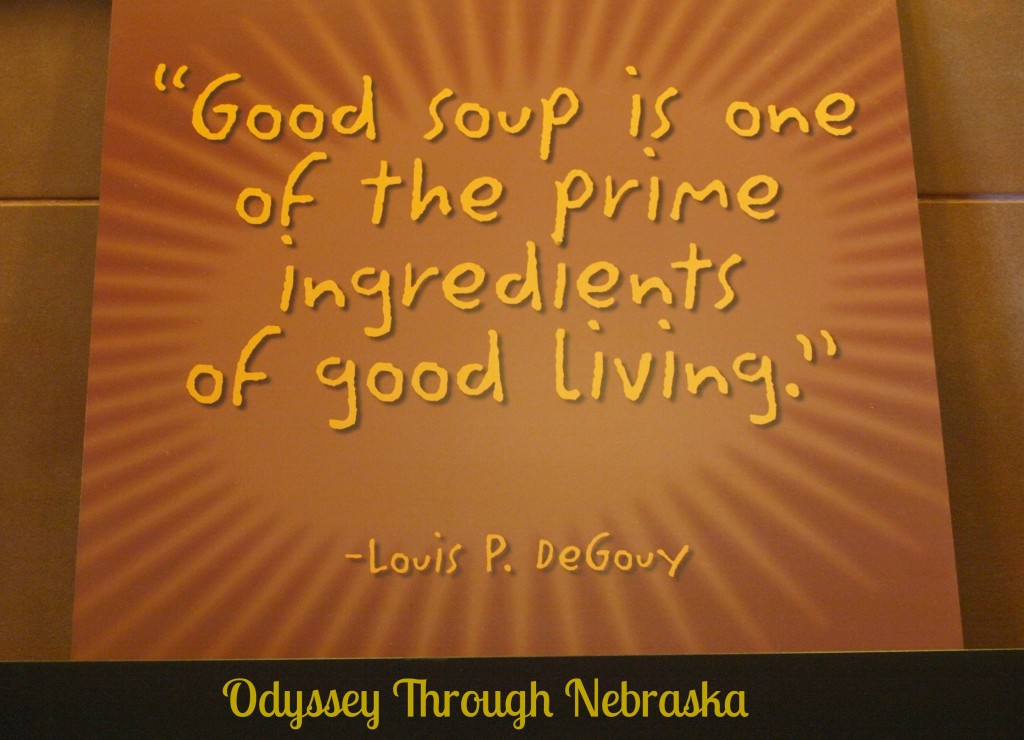 Soup to Share
Another fun opportunity at Zoup? You can nominate someone for their Zoup Rescue care package.  If you know that a friend or family member needs a "pick me up", you can fill out the online form.  They just might be chosen to have soup delivered to their doorway.  For more information in the Lincoln area, please check out their  Zoup Lincoln Facebook page.  Currently Lincoln is the only Nebraska Zoup location.
P.S. The snow is not supposed to come until later.  You have just enough time to visit for lunch today.  A great day for soup!