Thanks to my friend e-mailing me a bunch of pictures, I do now have proof that we did go to the Arbor Day Farm Tree Adventure this summer.  Well, at least I can show you that my kids were there.  At the time these photos were taken, I was off getting lunch.  Yep, I left my friend alone with EIGHT kids while I ran off to pick up something.  For both of us – I did at least treat her.  After all, it was her birthday. 🙂
Suzy has been a dear friend of mine since she moved to Lincoln as a young bride nine years ago.  I love seeing our kids grow up together!  I am also very thankful that she brought her camera with this day since evidently my pictures from that experience just might be gone forever. 🙁  All photo credits from this post belong to her.    We had a great time exploring the Tree Adventure together, and I am so glad that she was willing to spend the day celebrating with us!  Truly one of my favorite memories from this summer!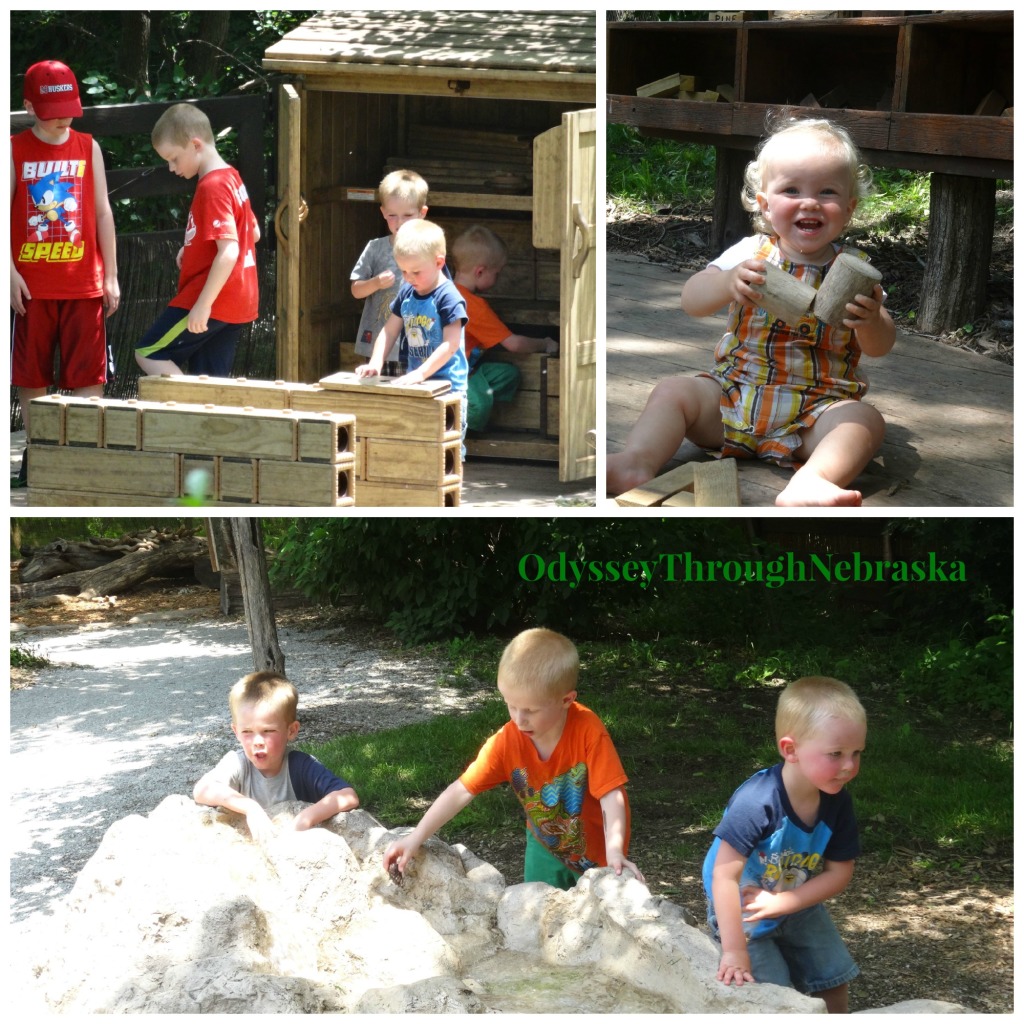 These pictures are from the interactive section.  Kids can literally play with nature.  Other than the long trail walk, this is my favorite part of the Tree Adventure!  We are glad that this part comes at the end – the section seems to revive children who are bit worn out from the trail!   While there is some cost involved, I think it is worth it.  We actually bought a membership. By just going one more time, the membership has more than paid for itself.  I would highly recommend this place as a great destination for families.