For months (actually years), our family has driven by the Wessels Living History Farm.  Finally one day we stopped.  Now I am wondering why this adventure was not earlier in coming.  We can't wait to go back!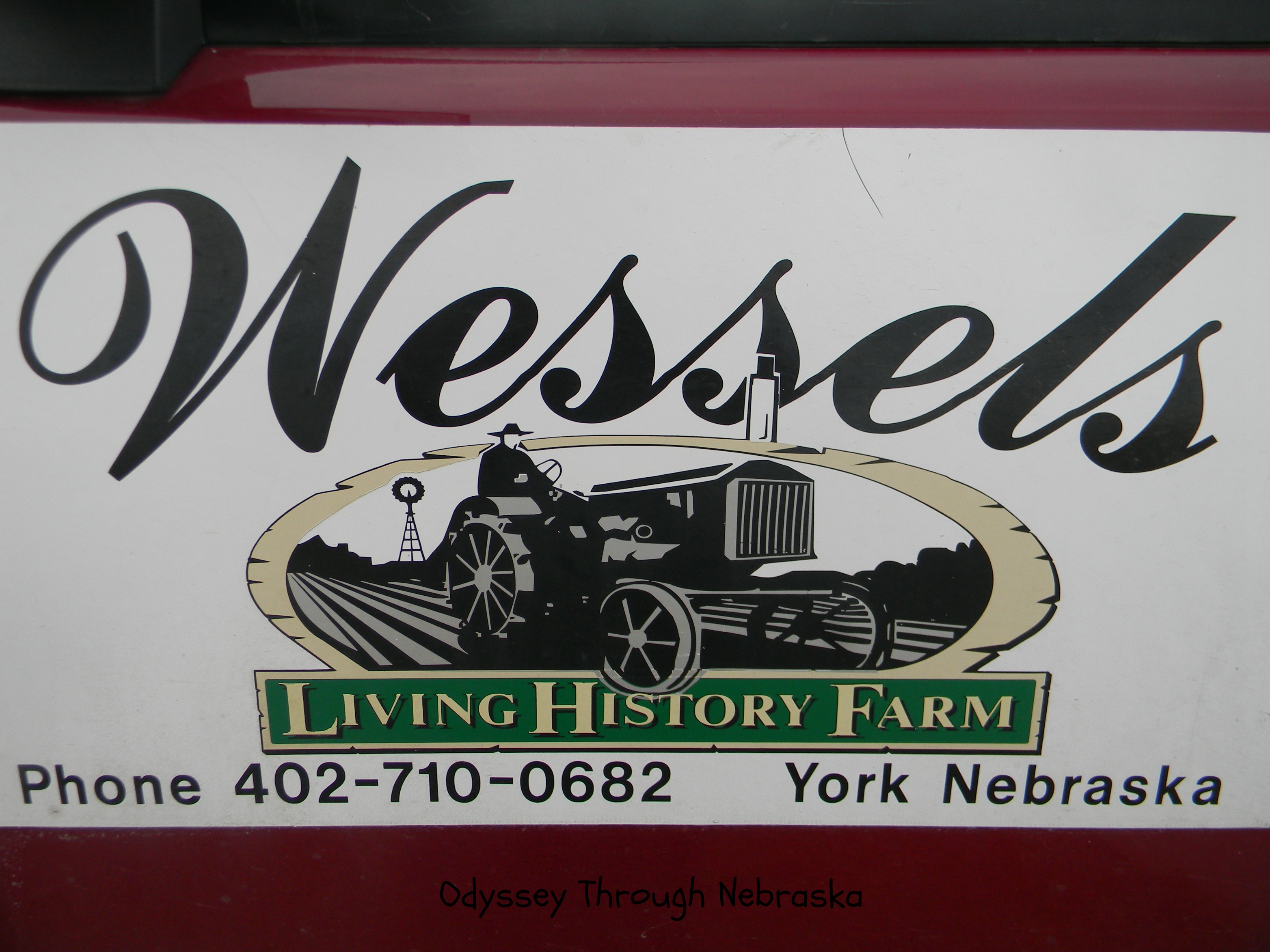 As you can imagine, I took lots and lots of pictures.  At some point, I will definitely feature this marvelous place again.  For one thing, I have many stories to tell.  But today, I decided that showing you the unique Christmas decorations found throughout the house should come first.  After all, this farm features life from almost a century ago, and thankfully the Christmas decorations reflects the same era.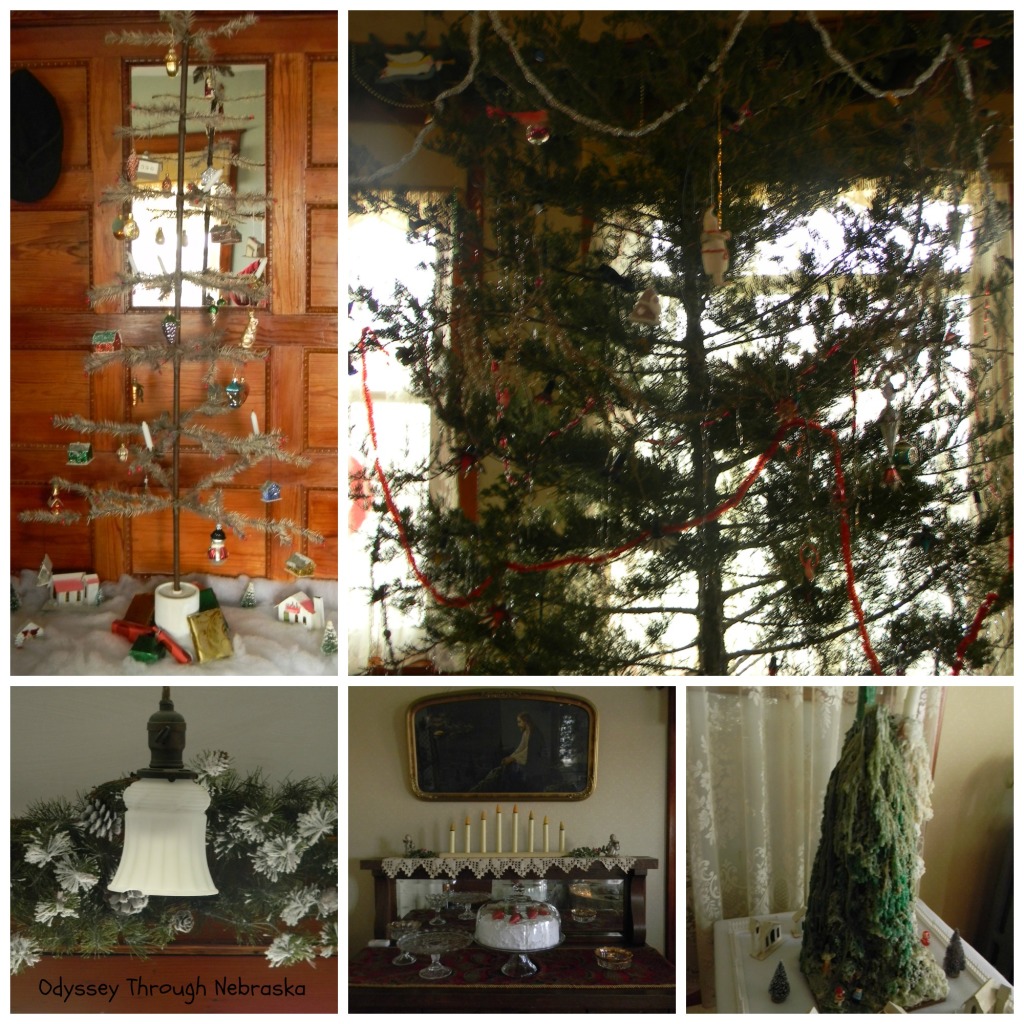 With such items as a rare feather tree on display, a large real tree and a "candle tree," the home reflects life from the 20's.  The 1920's.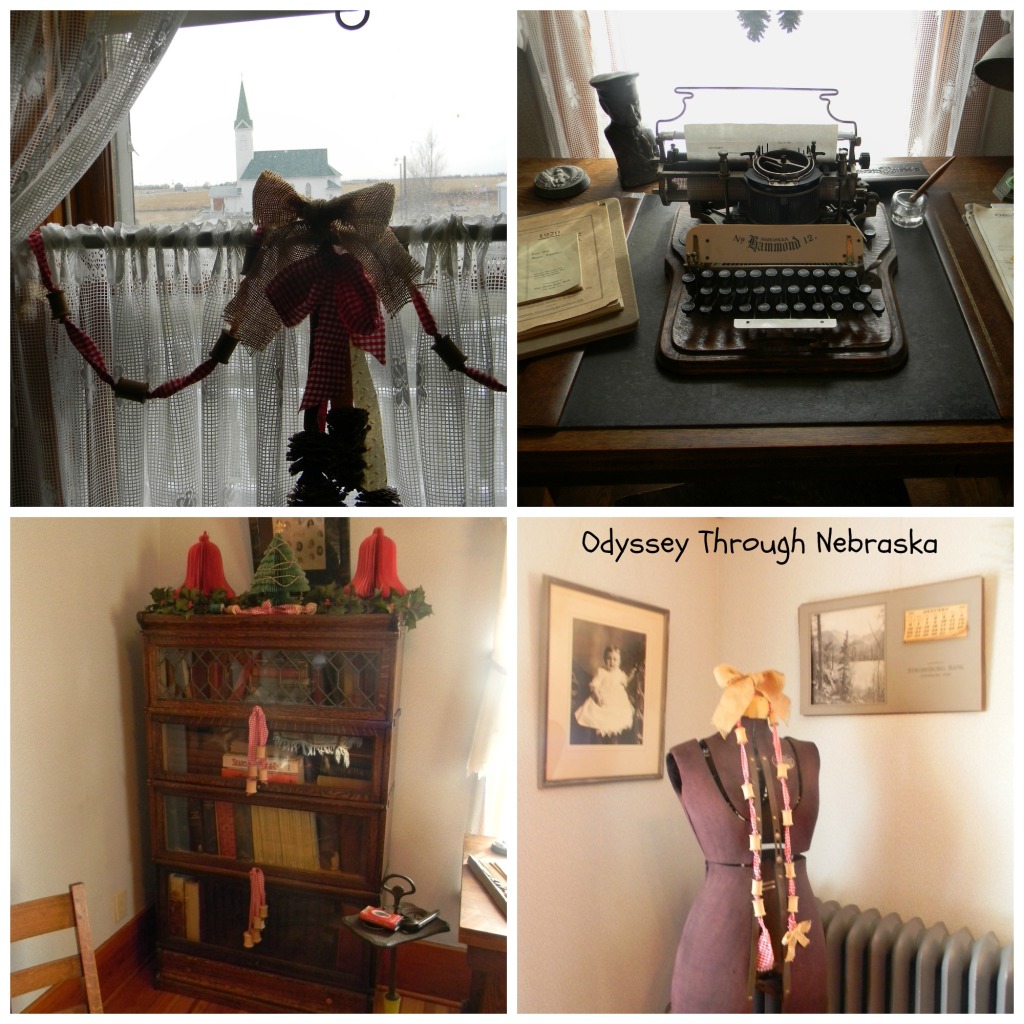 The upstairs sewing room features many touches of Christmas.  Including handmade folding trees.  And a decorated dress form.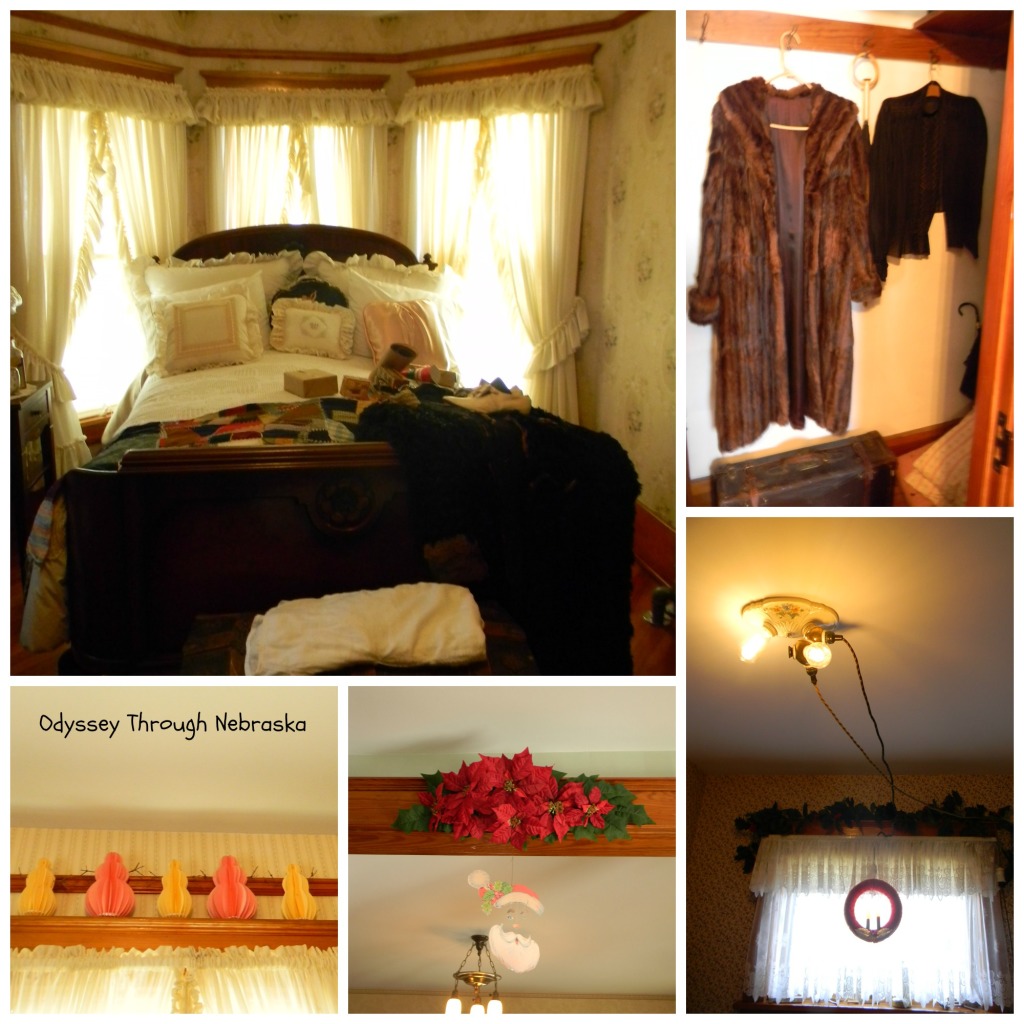 Each of the three bedrooms also reflect signs of the season including fur coats hung in the closet and handmade decorations throughout.  You have to love the old-fashioned extension cord hanging from the ceiling to keep the wreath decorated.  (Updated now to code of course 🙂 )  The staff at Wessels Farm has done an amazing job of keeping this farmstead authentic.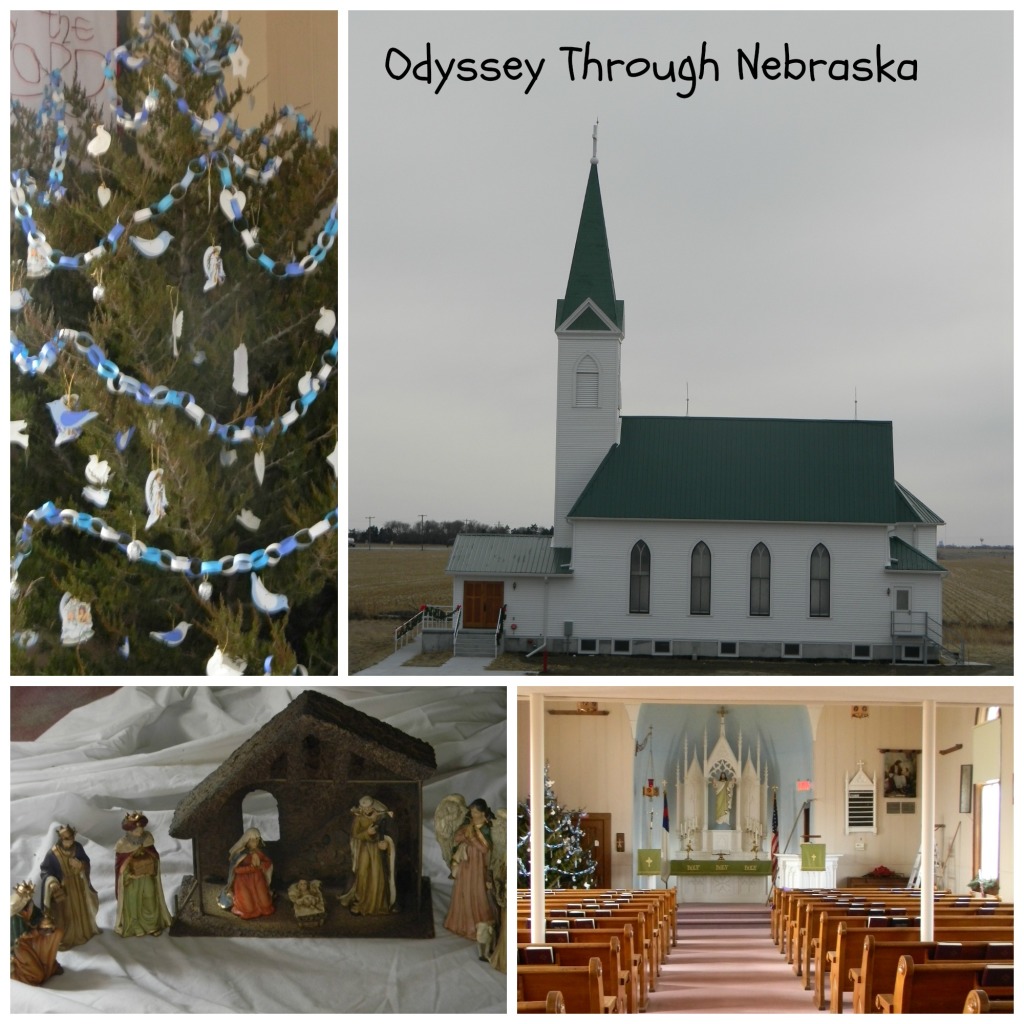 Recently a country church was moved on to the property.  While church services are not held at the location, over the course of the past year, a dozen plus weddings have taken place in this cozy sanctuary.
You can visit this historical farm every afternoon from 1-4 through December 23rd.  After that, the farm will only be open occasionally until it opens again in the spring.  All year they have a plethora of events featuring the various aspects of farming.
While there is an admission charge, I do think that touring this place is definitely worth the nominal cost.  In fact, they also have memberships available.  You will want to get one soon, as I have it on good authority that the cost will be going up at the first part of 2015.  (In fact we purchased one for my husband's parents and plan to go back several times this year! )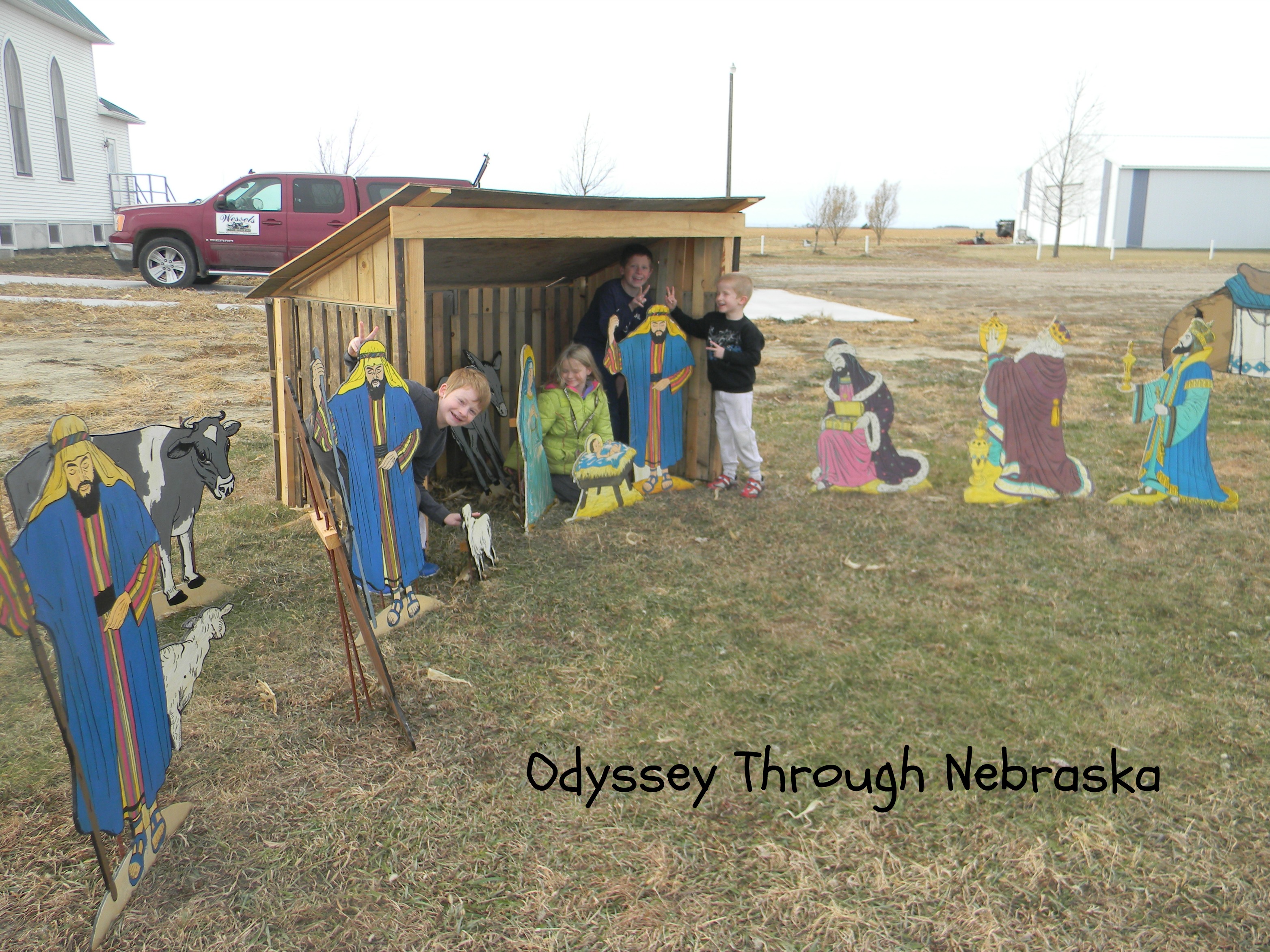 You do not want to miss seeing this farm during Christmas!  Definitely worth the trip!
P.S. A big thank you to the staff at Wessel's Farm for letting me and my four kids invade when you were still in the midst of decorating.  While we do think that this place is amazing, the people are what make it so!