Even though we only had one hour before closing, I felt that the Durham Museum "Lost Egypt" exhibit was worth the stop.  Since the exhibit is ending September 6th and school would be starting soon, I wanted to make sure that we at least got to walk through the displays.   I definitely wished we would have had at least twice as much time, but we were able to make through most of the exhibit.  (Note: we have been to the Durham Museum in Omaha many times and have enjoyed the rest of their exhibits already.  If you have never been there, you need to allow a full morning or afternoon.  Better yet, stay for the day!)  This traveling exhibit featuring ancient Egypt was a great combination of two aspects: science and interaction.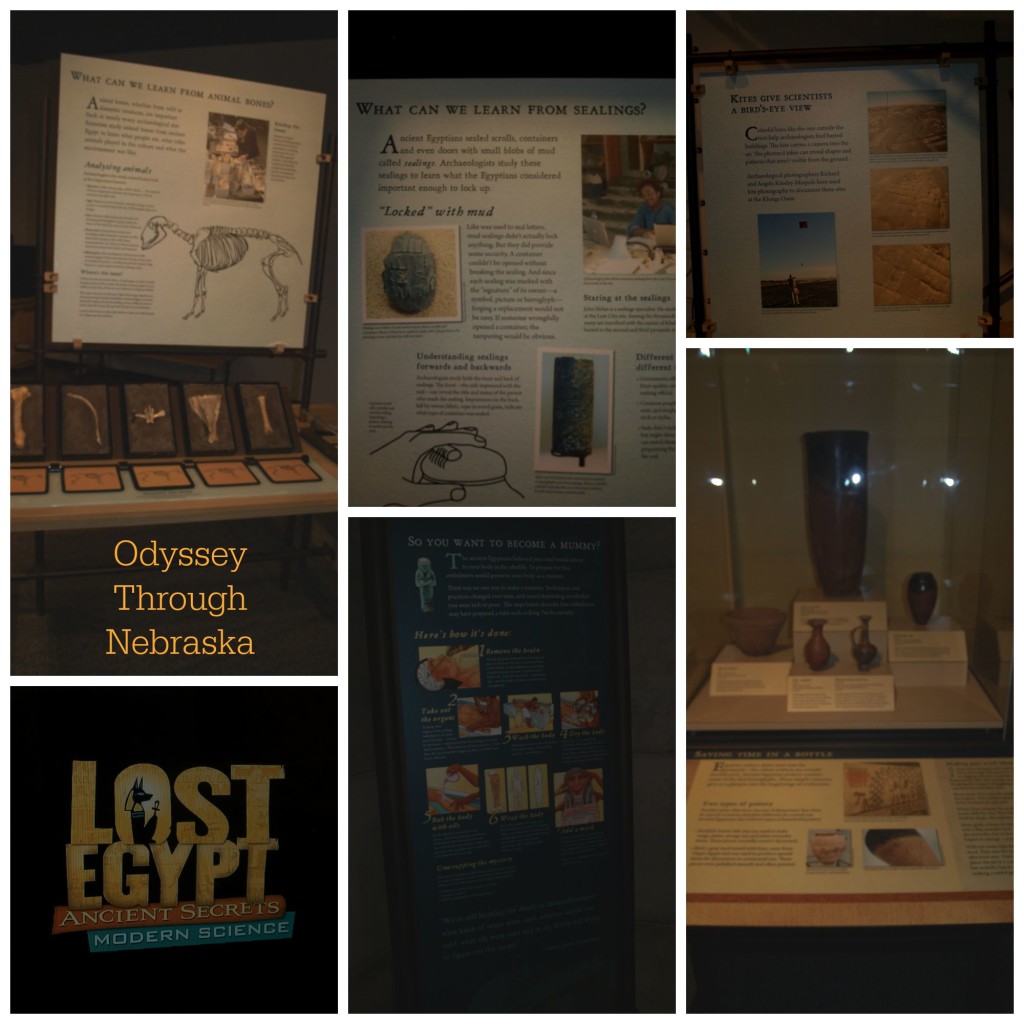 If you ever wondered how mummies were made or what the sealings meant on Egyptian artifacts, this is the place to learn.  One of the most interesting parts for me was learning how kites have played a part in archaeology.  What my kids really enjoyed: seeing an actual mummy.  Of course due to preservation issues, pictures were not allowed.  I chose to not even have my camera out in the section of the museum.  If you want to read all of the information, plan on extra time.  You definitely could walk away and be well on your way to becoming an Egyptologist. 🙂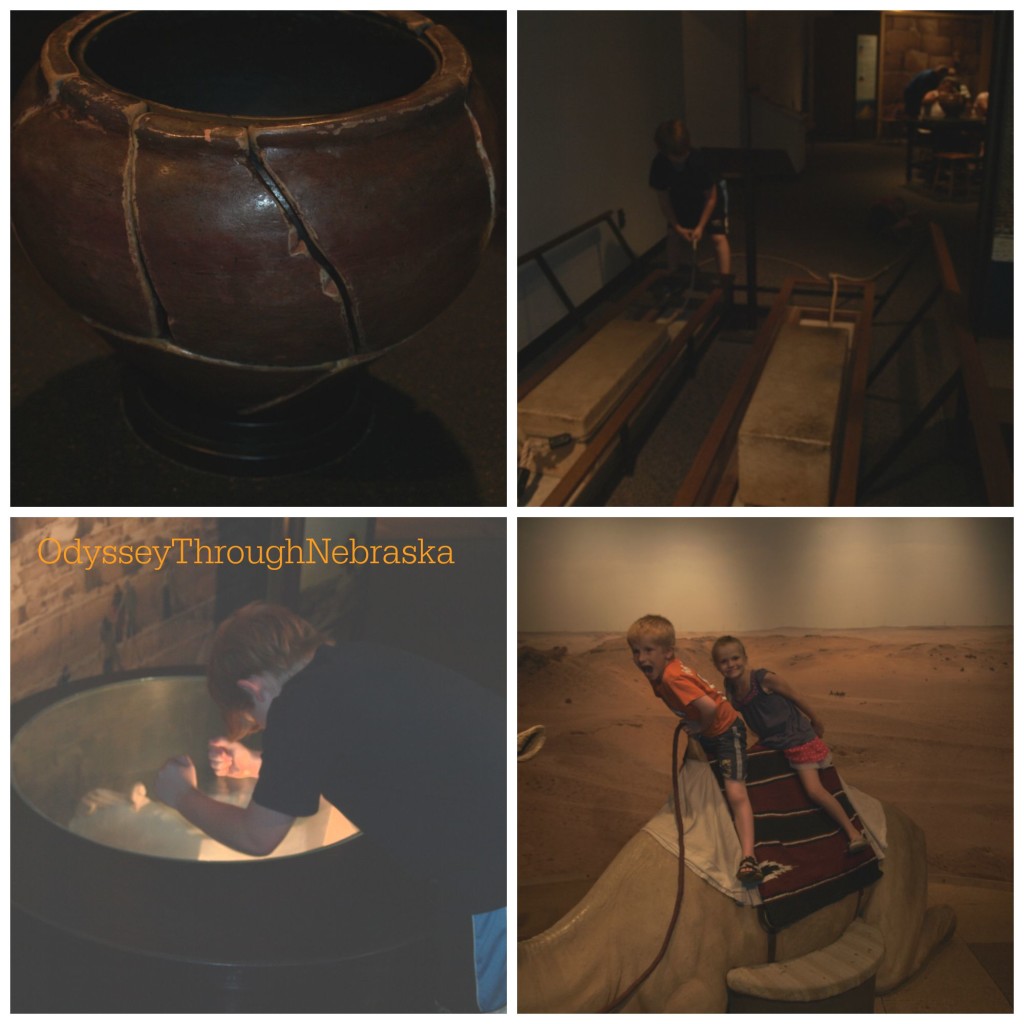 What made the displays fun for the kids was the hands-on portions.  Climbing on a camel.  Getting to see a simulated sandstorm.  Trying to determine the easiest way to haul pyramid stones.  Trying to put shards of pottery back into the shape of a pot.  Matching pieces of pottery to whole prototypes.  You could even try to build your own smaller pyramid.  Obviously we didn't have quite enough time to accomplish that feat.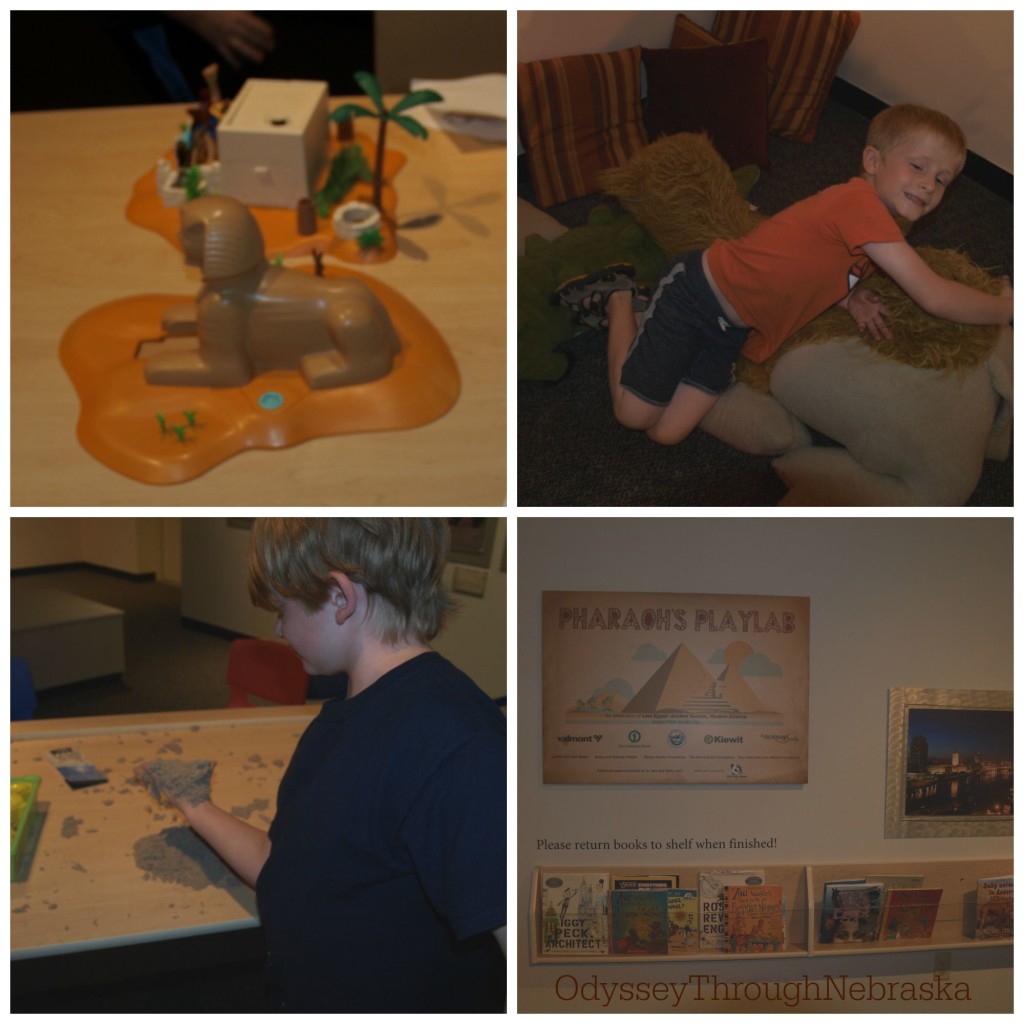 In the room just off of the official exhibit area, they also had a specific children's play area complete with books and toys all about Egypt.  That was our daughter's favorite section, and as I was looking through pictures, I was sad to not have taken a shot of her playing.  Seriously a toy Sphinx? Modeling sand?  A toy tent with stuffed camels and crocodiles?  So much fun.  As we will be studying Egypt in several months, I definitely took note of their book suggestions.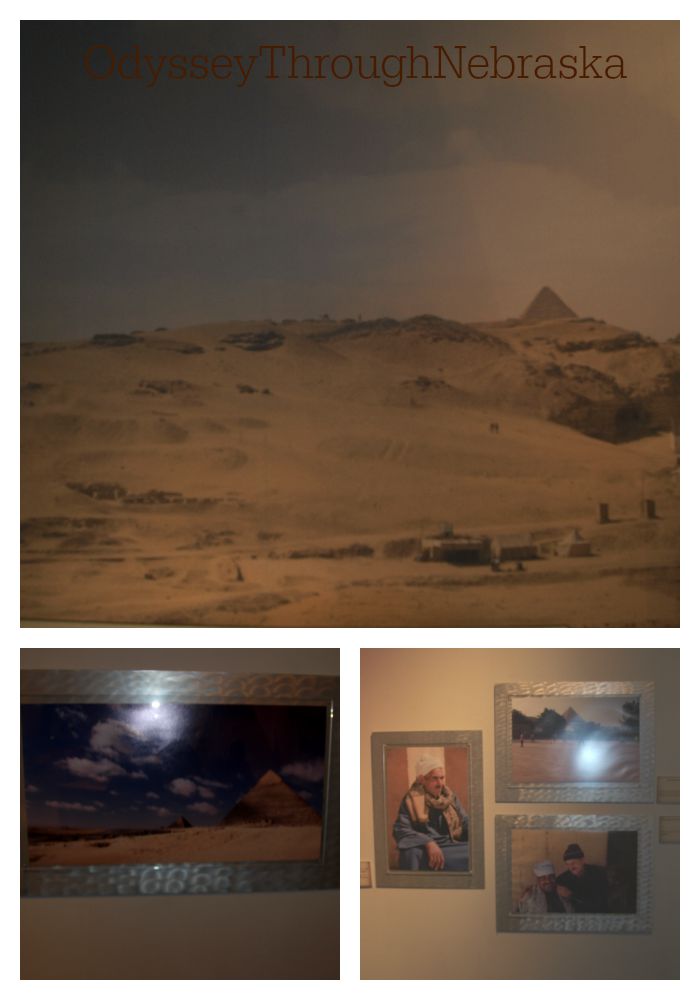 This room also contained pictures of modern Egypt.  One of my favorites was the pick-up basketball game being played with a giant pyramid in the background.  Great to see the collision of modern  and past together since they both tell a part of Egypt's story.  Our family would all recommend this exhibit, even our oldest and my husband who managed to escape the lens of my camera. 🙂  If you live in the Omaha area, please take advantage of touring Lost Eygpt before the exhibit is gone, just like the Pharoahs of old.