If you  hear that someone is a "Husker fan," usually the sport that comes to mind is football.  Or perhaps basketball is what you think of since the men and women have had better teams the last few years.  Or maybe volleyball?  Well, being a Husker fan across many sports is easy since we have some great athletes here.  The one that I am featuring this week happens to be one enjoyed by our daughter: gymnastics.
Like popcorn?  One great aspect of some of the smaller Husker sports is you can get free admission with the popcorn tab top.  Women's gymnastics is one of them.  (Note: we tried after the event to find another tab for next time and did not have any luck.  When we go again, we will just buy the popcorn. 🙂 )  One thing that is not free?  The parking.  $5 cash.  This is true for any Husker event at Devaney.  Or at the Ice box.  Thankfully I happened to have cash – that rarely happens!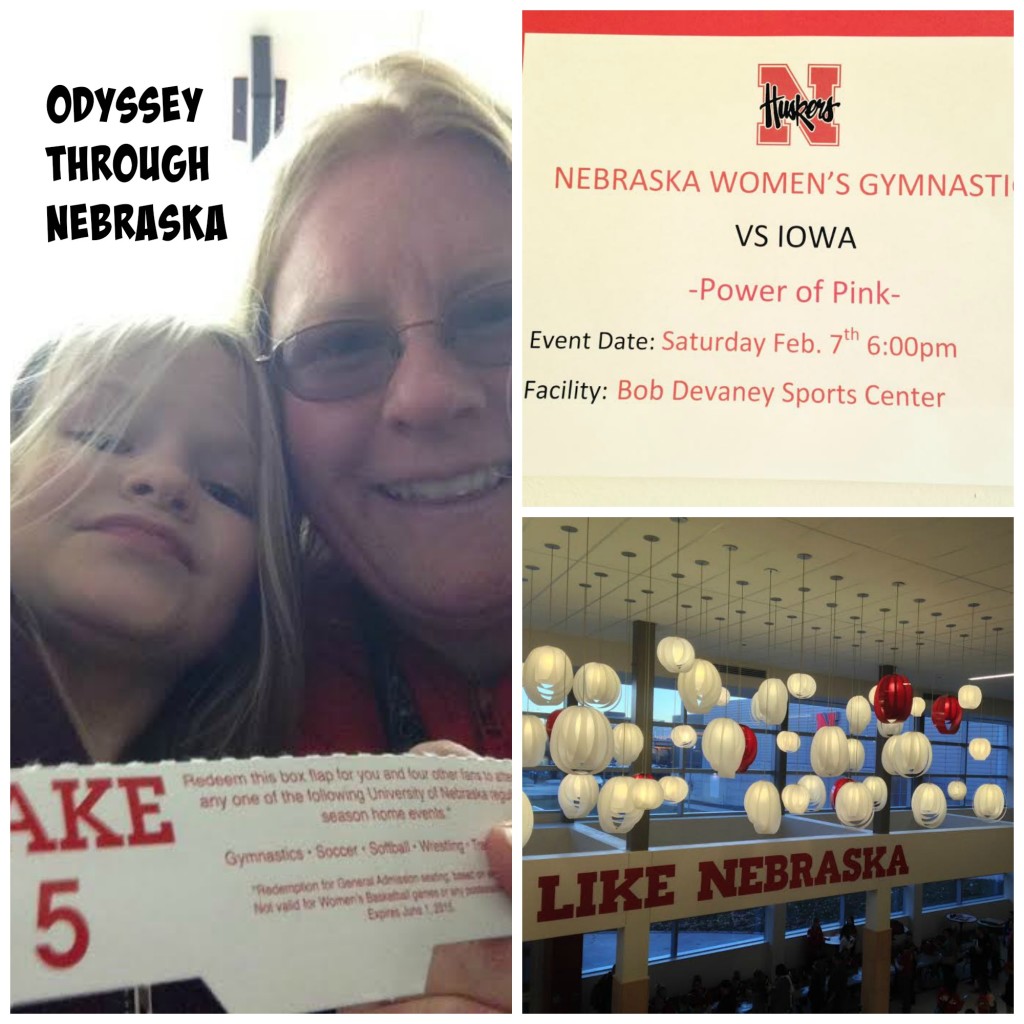 The newly refurbished Devaney Center is a great place to watch gymnastics.  We happened to attend a duel, so the match went rather quickly.  Earlier in the afternoon, one of the Husker gymnasts scored a perfect 10 on vault.  Of course, we arrived just after this.
While I cannot say that I completely know all of the details of the skills presented by the athletes, I think it was still enjoyable to watch.  Scores are updated frequently, so you can follow along.  Plus, they do show the athletes up on the big screen for a closer view of their moves.
The best part of the afternoon's event?  Having some uninterrupted time with my favorite girl.  A great mommy date that was rather inexpensive.  Always love spending time with her!
P.S The Husker women have a meet this Saturday night at UNL at 6:00 p.m.  Wear pink to show "the power of pink."