Writing about one of your favorite places is actually quite challenging.  After all, how can you narrow down what you liked best about a place where everything is a grand discovery.  I finally decided to to help me focus a bit tonight I am going to write an acrostic that will begin to express why Martin's Hillside Orchard is one of my favorite summer/fall locations in Southeast Nebraska.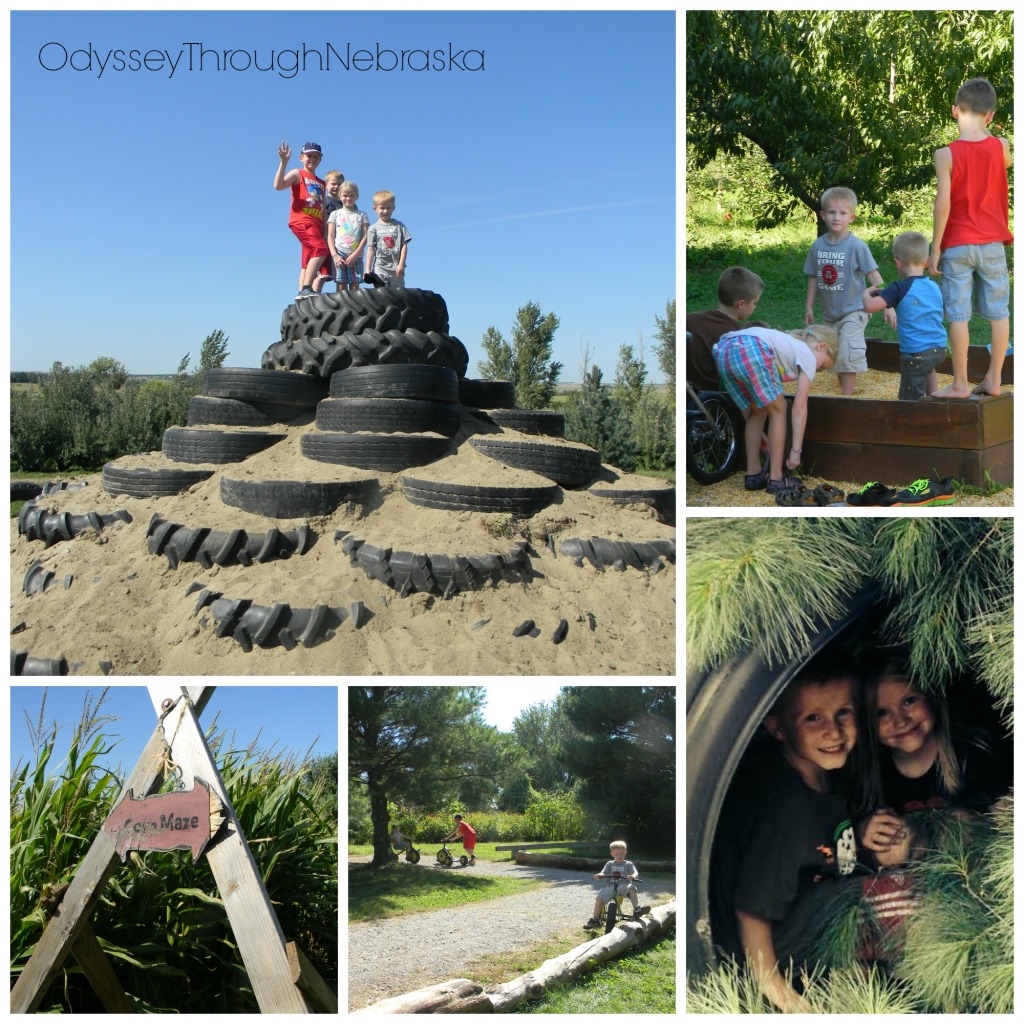 Outdoor Adventures
Deciding where to go first is the only struggle that you will have at the Orchard, especially if you visit with children.  Do you climb the tires?  Play in the corn kernels?  Walk through the corn maze?  Ride the tricycles?  Or climb through tunnels?  Oh – the only other problem – convincing your children that it really is time to go home.
Rides (on the Hayrack)
This fall our homeschool co-operative went out and took an official tour.  For only $5 per person, we received an hour long education, partially from the back of the hayrack.  Picking out apples and a pumpkin, we went home with more than just a new-found appreciation for all that goes into an orchard.
Choices
Depending on the time of year, you can pick strawberries, raspberries, peaches, apples and pumpkins.  Thankfully, they keep their Facebook page updated regularly with what produce is currently available.  While there is not an admission charge for the orchard, each person is expected to purchase a minimum amount of fruit.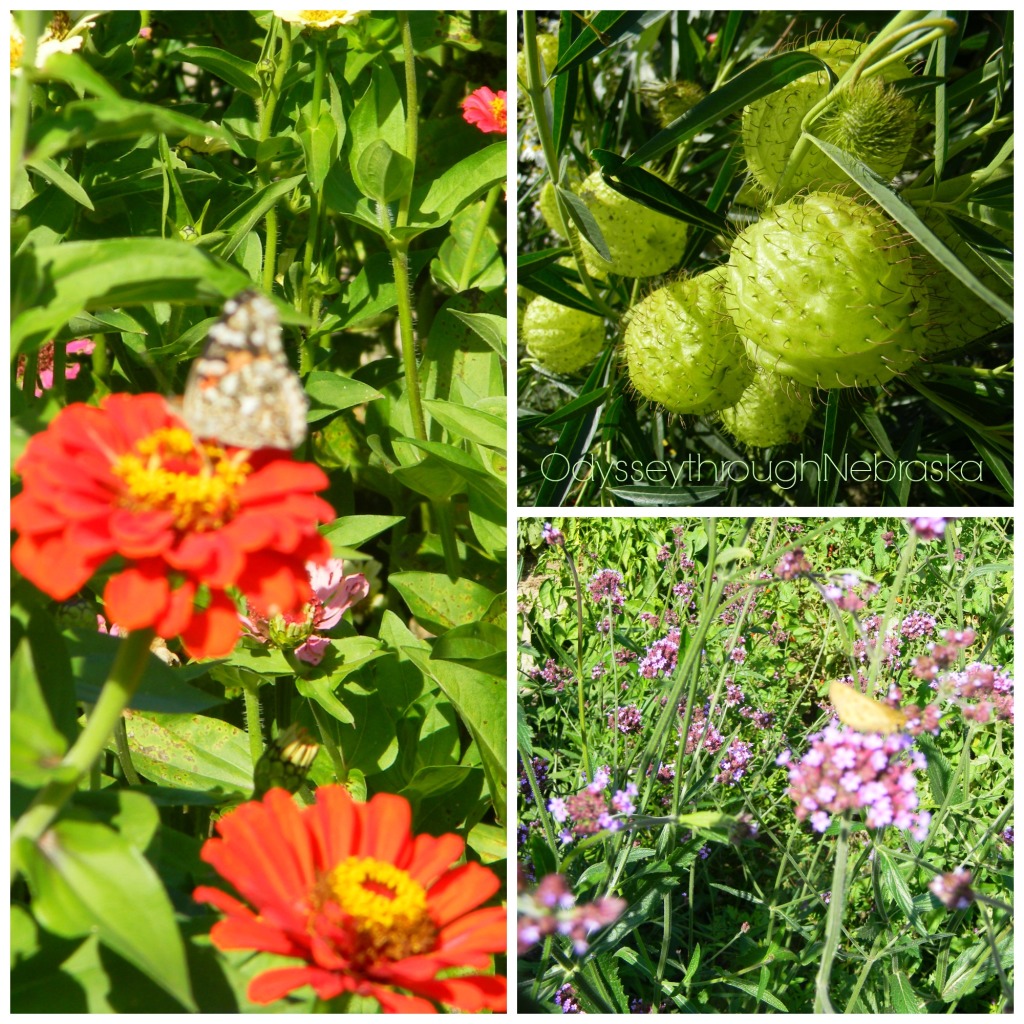 Habitat
See butterflies in a beautifully organized garden designed especially for them.  Featuring native plants, you can wander through and enjoy seeing flight patterns.  Or if you are a child, you can run through and enjoy watching the butterflies flit quickly away.
Apples
This is where I feel like I learned the most.  I never knew that you could not plant an apple from seed.  Well, you can, but you never know just what variety you will grow.  Evidently pollination is the key and that is easy to predict as the path of a bee.  Also if you notice a dent in the apple, the spot probably arrived from an earlier hail storm, as opposed to a worm bite.
Each variety of apple is ready at different times.  If you want a particular kind, you need to visit then.  For instance, normally the honey crisp apples are ready the first part of October.  You can pick apples from late August through late November.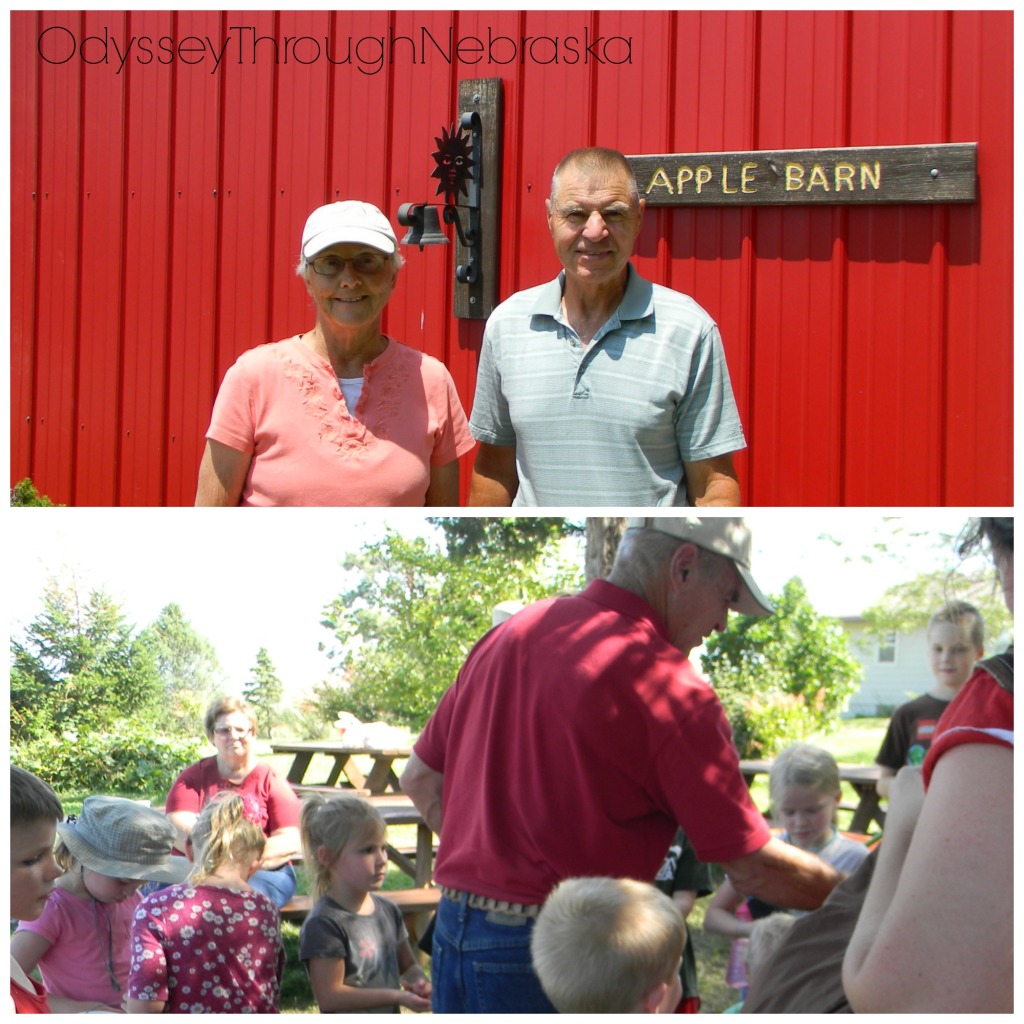 Run and operated by Alex and Barbara Martin
This wonderful couple just celebrated their 50th wedding anniversary. With both of them having an education background, their goal is to give children a place to learn, explore and grow in knowledge.  They have operated the orchard for 30 years. They are much of the reason why visiting the orchard is so enjoyable!
Initially they actually were a Christmas tree farm, but a tornado on their property a few years ago took away that venture.  Now they focus on fruit, especially apples.  Gradually they are replacing their first tree, which were mainly Red Delicious, with new varieties, such as JonaGold.
Distance
You can find Martin's Hillside Orchard just North of Lincoln about 20 minutes, south of Fremont about 30 minutes and 45 minutes west of Omaha, in other words, in close proximity to most places in Southeast Nebraska.  If you have not been already, I hope you take your own trip to the ORCHARD soon!