I am excited to officially introduce all of you to our new business …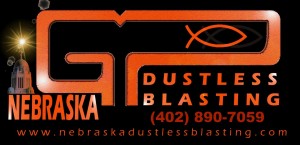 Now rather than explaining to all of you what all is entailed, I am simply going to send you over to our website.
Nebraska Dustless Blasting
While this process has been A LOT of work, I am definitely looking forward to beginning this new opportunity with my best friend. We think this is going to be a great fit for our family. And I am hoping that my husband will get jobs in many of the area Nebraska small towns – that way I have even more excuses to check out all that Nebraska has to offer.
Normally both our sites will stay separate, but since we are participating in our VERY first Lincoln event tomorrow, I had to extend an invitation.
42nd ANNUAL Rocky Manginelli Memorial SWAP MEET
Sunday, March 8, 2015
Lancaster Event Center
4100 North 84th St.
(84th St. & Havelock Avenue)
Lincoln, NE
GATES OPEN TO PUBLIC AT 7:00 A.M.
ADMISSION: Canned food, non-perishable items,
or cash donation for the Food Bank of Lincoln
===============================
Over 300 heated 10. x 10. Indoor spaces available
Indoor reserved setup Saturday, March 7, from 1-6 P.M.
Over 480 Indoor (heated to 40 degrees)
and Outdoor 12. x 25. spaces available
with setup starting at 3 A.M. Sunday, March 8.
4 Buildings. Free Parking.

If you do happen to be attending the Lincoln Car Swap Meet tomorrow, please check us out. We will be in the South Exhibit hall under the big black and orange sign featuring our logo.

Also, our business can be found on Facebook, Twitter and Pinterest if you happen to frequent any of these sites. We would appreciate any "follows" and are glad to follow back.